358 Welded Wire Fence: An Essential Solution for All Your Fencing Needs!
When it comes to securing your residential or commercial property, there is one versatile solution that stands out above the rest. The 358 Welded Wire Fence is an innovative and reliable fencing option that offers unparalleled strength, durability, and security. With its unique design and exceptional features, this fence is the go-to choice for property owners looking to enhance safety and aesthetics.
One of the key advantages of the 358 Welded Wire Fence is its superior strength. Constructed with high-quality steel wires, this fence is exceptionally sturdy and resistant to external forces. Whether it's preventing intrusion or keeping your pets within the confines of your property, this fence can withstand the test of time and provide the ultimate protection.
The precision welding technique used in manufacturing the 358 Welded Wire Fence ensures a seamless and uniform appearance. The fence's mesh design offers visibility while maintaining privacy, making it a perfect blend of security and aesthetics. Additionally, its narrow aperture size prevents potential intruders from gaining leverage, providing you with the peace of mind you deserve.
Durability is another standout feature of the 358 Welded Wire Fence. The galvanized or powder-coated finish protects the fence from corrosion and weather damage, ensuring its longevity. This low-maintenance fencing solution is designed to withstand harsh environmental conditions, making it a cost-effective investment in the long run.
The versatility of the 358 Welded Wire Fence is yet another reason why it has gained immense popularity. Its adaptability to various terrains and landscapes enables easy installation, regardless of the setting. Whether you need to enclose a residential yard, secure a commercial facility, or establish a boundary around an industrial area, this fence can be customized to suit your specific needs.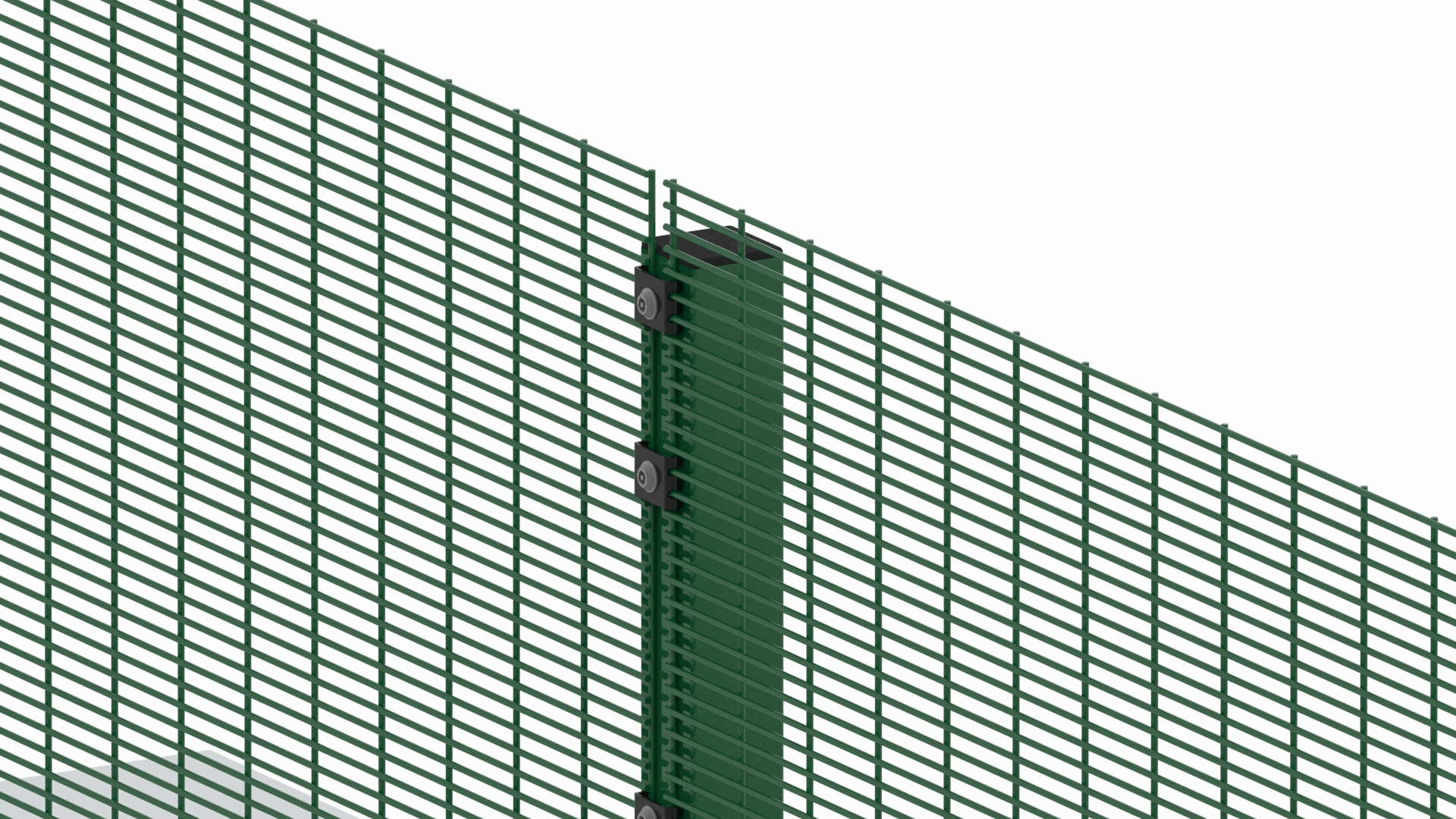 Furthermore, the 358 Welded Wire Fence is an eco-friendly choice. The fence's durability eliminates the need for frequent replacements, reducing waste and minimizing the impact on the environment. By opting for this sustainable fencing option, you can contribute to a greener future while safeguarding your property.
In conclusion, when it comes to choosing the right fencing solution for your property, the 358 Welded Wire Fence surpasses all expectations. Its strength, durability, versatility, and eco-friendliness make it the ideal choice for residential and commercial applications. Don't compromise on your security and aesthetic preferences – invest in the 358 Welded Wire Fence today and experience the ultimate peace of mind.