When it comes to protecting your property, you can never be too careful. As a homeowner or business owner, security is of utmost importance. One effective solution that you should consider is the installation of a 358 welded wire fence. A 358 welded wire fence provides maximum protection, ensuring the safety and security of your property and everything within it.
A 358 welded wire fence is a type of high-security fence that is constructed using small rectangular mesh panels. The numbers "358" refer to the dimensions of the mesh: 3 inches by 0.5 inches by 8 gauge, which makes it extremely difficult for potential intruders to climb or cut through. This type of fencing is commonly used in prisons, military bases, airports, and other high-security areas. It is also gaining popularity among residential and commercial property owners.
One of the key advantages of a 358 welded wire fence is its exceptional strength and durability. The precise welding technique used in its construction ensures that the panels are securely bonded together, forming a solid barrier that can withstand great force. Unlike other types of fences, such as chain-link fences, a 358 welded wire fence offers little to no footholds, making it nearly impossible for intruders to scale it. Additionally, the small mesh openings render any attempts at cutting or breaking through the fence ineffective.
Not only does a 358 welded wire fence provide exceptional security, but it also offers a clear view of the surroundings. The small mesh size allows for unobstructed visibility, allowing you to monitor any activities happening outside your property easily. This is especially beneficial for business owners who want to keep an eye on their premises or homeowners who value the ability to see potential threats from afar.
Another advantage of a 358 welded wire fence is its low maintenance requirements. The galvanized or PVC-coated finish of the fence panels provides excellent corrosion resistance, ensuring that your fence will remain intact and aesthetically pleasing for years to come. Unlike wooden fences that require regular staining or painting, a 358 welded wire fence only needs occasional cleaning to remove dirt and debris.
In addition to its security and low maintenance benefits, a 358 welded wire fence is also highly customizable. It can be easily adapted to suit your specific needs and preferences. Whether you require extra height, special color options, or additional security features such as barbed wire or electric fencing, a 358 welded wire fence can be customized to meet your requirements.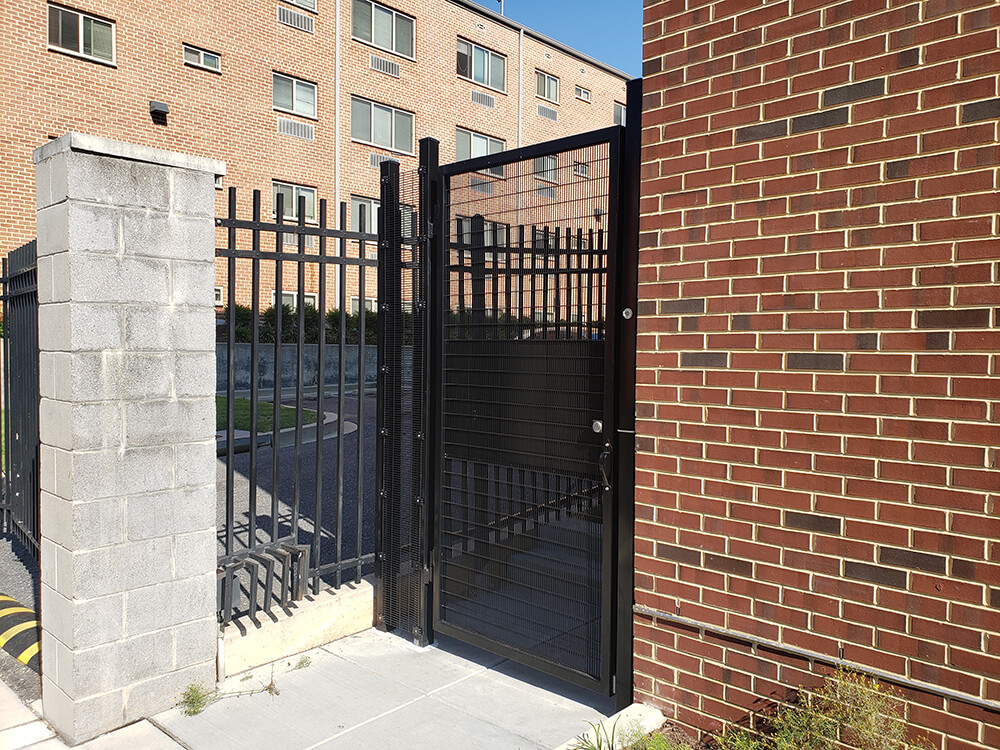 When it comes to the installation of a 358 welded wire fence, it is essential to hire experienced professionals. They will ensure that the fence is installed correctly and securely, maximizing its effectiveness. Proper installation also helps in avoiding any potential issues that may arise in the future.
In conclusion, a 358 welded wire fence offers maximum protection for your property. Its strength, durability, and small mesh size make it a formidable barrier against intruders. With its low maintenance requirements and customizable options, it is a practical and reliable choice for homeowners and business owners alike. Invest in a 358 welded wire fence today, and gain peace of mind knowing that your property is well-protected.