358 Welded Wire Fence: Reliable Protection Without Compromising Visibility
When it comes to securing your property, finding a fence that offers both reliable protection and excellent visibility is crucial. That's why the 358 Welded Wire Fence is the perfect choice for those seeking the ultimate combination of security and visibility.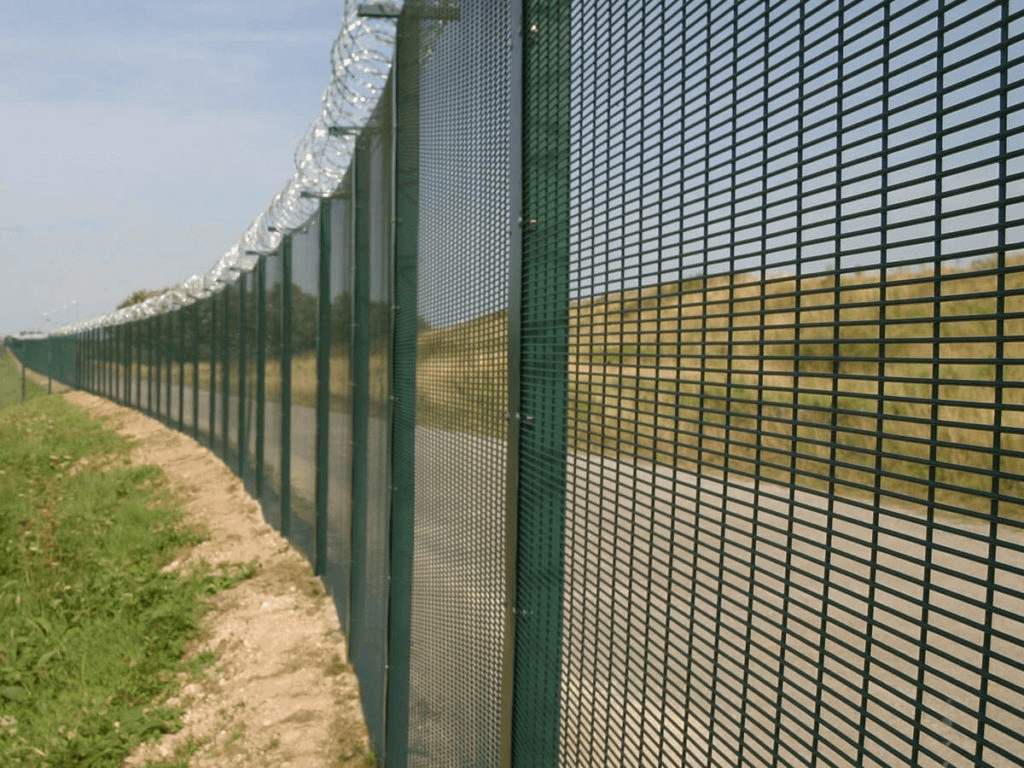 Constructed with durable and high-quality materials, the 358 Welded Wire Fence stands as a formidable barrier against any potential intruders. Its unique design consists of closely spaced vertical wires that are welded to horizontal wires, creating a tight mesh pattern. This configuration not only enhances the fence's strength but also prevents any unauthorized access, ensuring that your property remains secure.
One of the key advantages of the 358 Welded Wire Fence is its excellent visibility. Unlike traditional fences that can obstruct the view, this fence offers a clear line of sight. The narrow mesh openings allow for unobstructed visibility, ensuring that you can monitor your surroundings and deter any suspicious activities. Whether you are guarding critical infrastructure, residential areas, or commercial spaces, the 358 Welded Wire Fence provides peace of mind without sacrificing visibility.
Another significant advantage of this fence is its low maintenance requirements. The 358 Welded Wire Fence is built to withstand harsh weather conditions and resist corrosion, thanks to its galvanized or PVC-coated finish. This means that it doesn't require frequent repairs or replacements, saving you time and money in the long run. Its sturdy construction also ensures longevity, making it an excellent investment for any property owner.
Furthermore, the 358 Welded Wire Fence can be customized to meet specific security needs. Various height options, ranging from three to six meters, allow you to choose the level of security that fits your requirements. The fence's modular design also offers flexibility, enabling easy installation and integration with other security systems such as access control gates and surveillance cameras. This adaptability makes the fence suitable for a wide range of applications, including prisons, airports, military facilities, and more.
Safety is another crucial aspect of the 358 Welded Wire Fence. The fence's narrow mesh openings make it nearly impossible for individuals to climb, ensuring effective perimeter protection. The robust materials used in its construction make it resistant to forced entry, deterring potential intruders and enhancing the security of your property. By choosing the 358 Welded Wire Fence, you are taking significant steps towards safeguarding your assets and ensuring the safety of those within the protected area.
In addition to its functional benefits, the 358 Welded Wire Fence also boasts an aesthetically pleasing design. Its clean lines and sleek appearance give a modern and professional look to any property. Whether it is for commercial or residential purposes, the fence seamlessly blends in with its surroundings, enhancing the overall visual appeal while still serving its primary purpose of security.
In conclusion, the 358 Welded Wire Fence provides reliable protection without compromising visibility. With its durable construction, excellent visibility, low maintenance requirements, and customizable features, this fence stands out as a top choice for property owners seeking a secure and visually appealing solution. Invest in the 358 Welded Wire Fence today and experience the peace of mind that comes with knowing your property is well-protected.