358 Welded Wire Fence: The Ultimate Solution for High-Risk Areas
When it comes to securing high-risk areas, nothing beats the reliability and effectiveness of the 358 Welded Wire Fence. This exceptional fencing solution has gained recognition for its unparalleled strength, durability, and versatility. Designed to withstand even the most determined intruders, this fence offers superior protection while maintaining an aesthetic appeal.
One of the key features that sets the 358 Welded Wire Fence apart from alternatives is its tight mesh pattern. With a mesh size of 3″ x 0.5″, it creates a virtually impenetrable barrier. Would-be intruders are left frustrated as they cannot gain hand or footholds for climbing, effectively deterring their attempts.
Moreover, the fence's welded construction ensures maximum strength and rigidity. The sturdy wires are meticulously welded at each intersection, creating a solid panel that can resist forced entry, vandalism, and even extreme weather conditions. Its robustness makes it an ideal choice for high-risk areas that require unwavering security.
Beyond its exemplary strength, the 358 Welded Wire Fence offers exceptional visibility. The small mesh openings provide clear visibility, enabling effective observation of the protected area. This high level of visibility is crucial for security personnel, as it allows them to identify potential threats promptly. Additionally, the unobstructed view through the fence provides a welcoming and open environment, eliminating any feelings of confinement.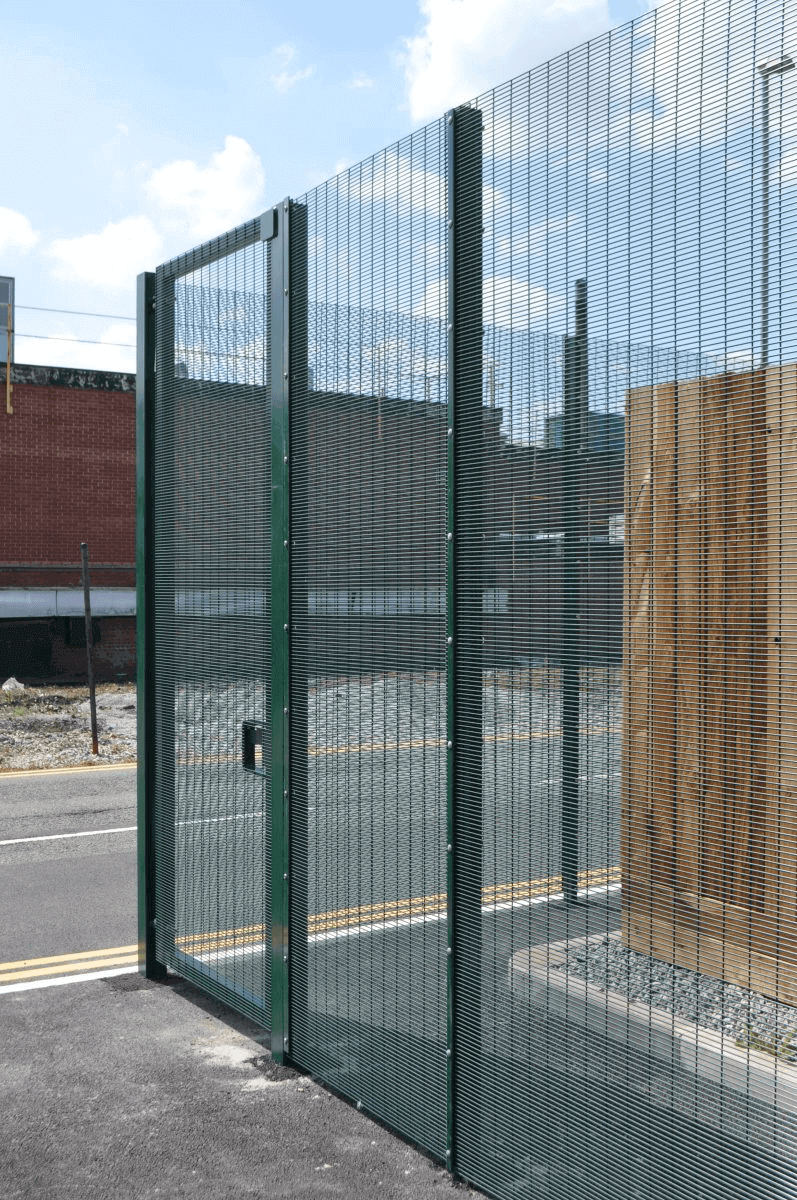 Another noteworthy advantage of the 358 Welded Wire Fence is its superior corrosion resistance. Constructed from premium galvanized steel or coated with durable anti-corrosion materials, this fence withstands the test of time. Regardless of environmental conditions, such as rain, humidity, or exposure to chemicals, the fence remains sturdy and rust-free, ensuring a long-lasting investment.
Furthermore, the 358 Welded Wire Fence offers unparalleled flexibility. It can be customized to meet specific project requirements, accommodating variations in height, width, and color. From securing prisons, military installations, and power plants to protecting schools, parks, and commercial properties, this fence adapts seamlessly to diverse settings.
Choosing the 358 Welded Wire Fence for high-risk areas not only guarantees exceptional security but also provides a cost-effective solution. Its robust construction, resistance to corrosion, and minimal maintenance requirements make it a smart investment in the long run. Additionally, its durability translates to reduced repair or replacement costs, making it a valuable choice for budget-conscious consumers.
In conclusion, when it comes to safeguarding high-risk areas, the 358 Welded Wire Fence emerges as the ultimate choice. Its unbeatable strength, durability, and versatility, coupled with its aesthetic appeal and cost-effectiveness, make it the go-to solution for security-conscious individuals and organizations alike. Choose the 358 Welded Wire Fence to ensure peace of mind and unwavering protection for your high-risk areas.