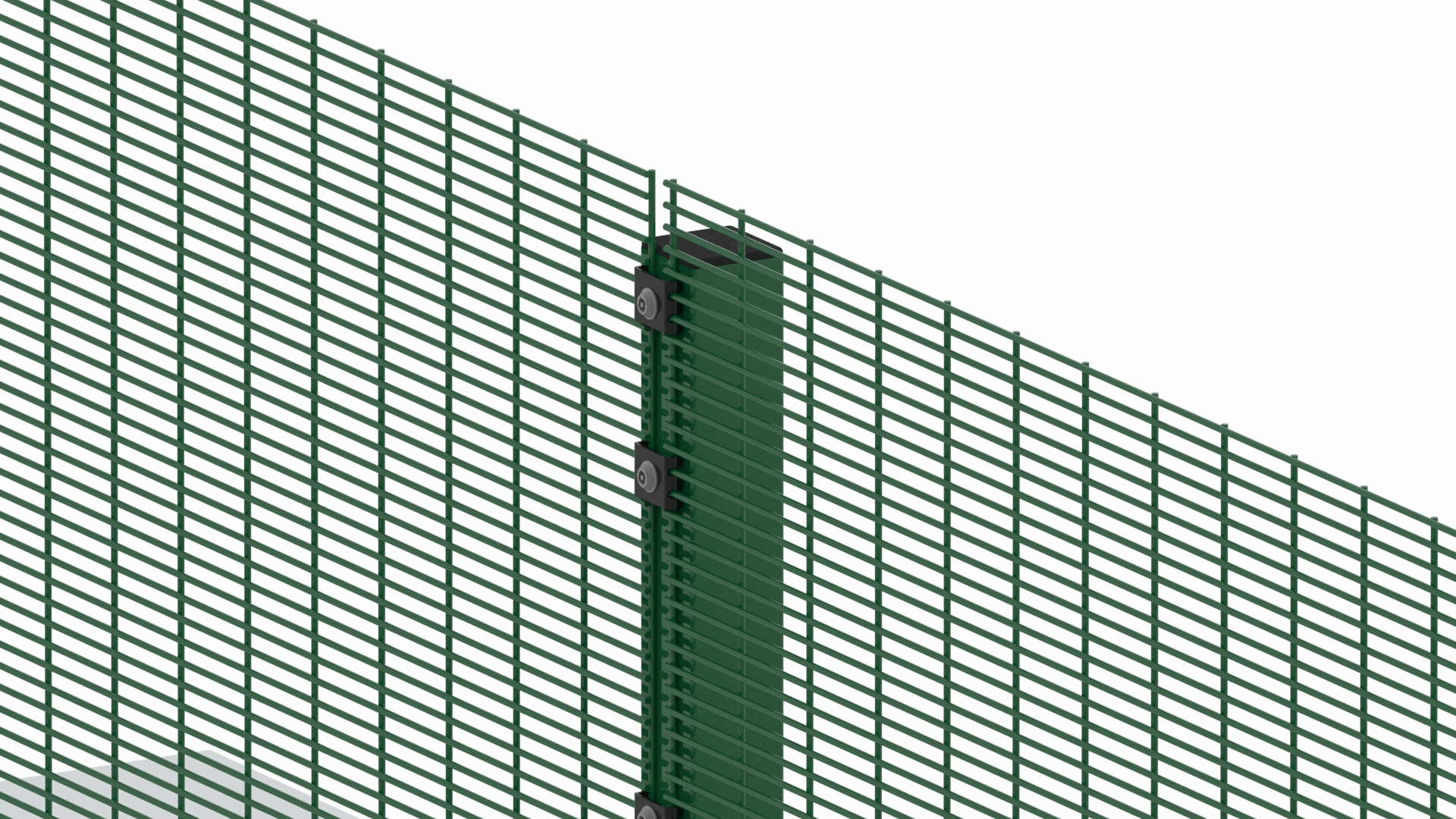 358 Welded Wire Fence: The Ultimate Perimeter Security Solution
When it comes to protecting your property, there is no compromise. That's why the 358 Welded Wire Fence is the ideal and ultimate solution for all your perimeter security needs. With its exceptional features and unparalleled strength, this fence guarantees to keep unauthorized access at bay.
Designed with precision, the 358 Welded Wire Fence is expertly crafted to provide maximum security without sacrificing visibility. It consists of tightly woven horizontal and vertical wires, creating a mesh pattern that effectively prevents intruders from climbing or cutting through. This feature not only deters potential threats but also ensures that your property remains easily visible, enabling effective surveillance.
What sets the 358 Welded Wire Fence apart from traditional fencing options is its remarkable durability. Made from high-quality galvanized steel, this fence is built to withstand even the harshest environmental conditions. Its superior corrosion resistance ensures long-lasting performance, reducing the need for frequent maintenance and replacement. By choosing this fence, you are investing in a robust security solution that delivers reliable protection year after year.
Installation of the 358 Welded Wire Fence is quick and hassle-free, thanks to its modular design. The panels are pre-fabricated in various sizes, allowing for easy customization to fit your specific space requirements. This not only saves time during the installation process but also makes repairs and modifications effortless if needed. With the availability of different colors and finishes, this fence can be seamlessly integrated into any architectural style, enhancing the overall aesthetics of your property while providing top-notch security.
Moreover, the 358 Welded Wire Fence prioritizes safety. Its small mesh spacing prevents unauthorized entry while ensuring that fingers or objects cannot penetrate through the fence, minimizing the risk of injuries. This safety feature is particularly crucial for locations that prioritize both security and public access, such as schools, parks, and residential areas.
Don't compromise on your perimeter security needs. Invest in the 358 Welded Wire Fence, the ultimate solution that combines visibility, strength, durability, and safety. Choose peace of mind, choose this exceptional fencing solution that has been trusted by businesses, governments, and homeowners worldwide. Safeguard your property with the best, and ensure the protection you deserve.