?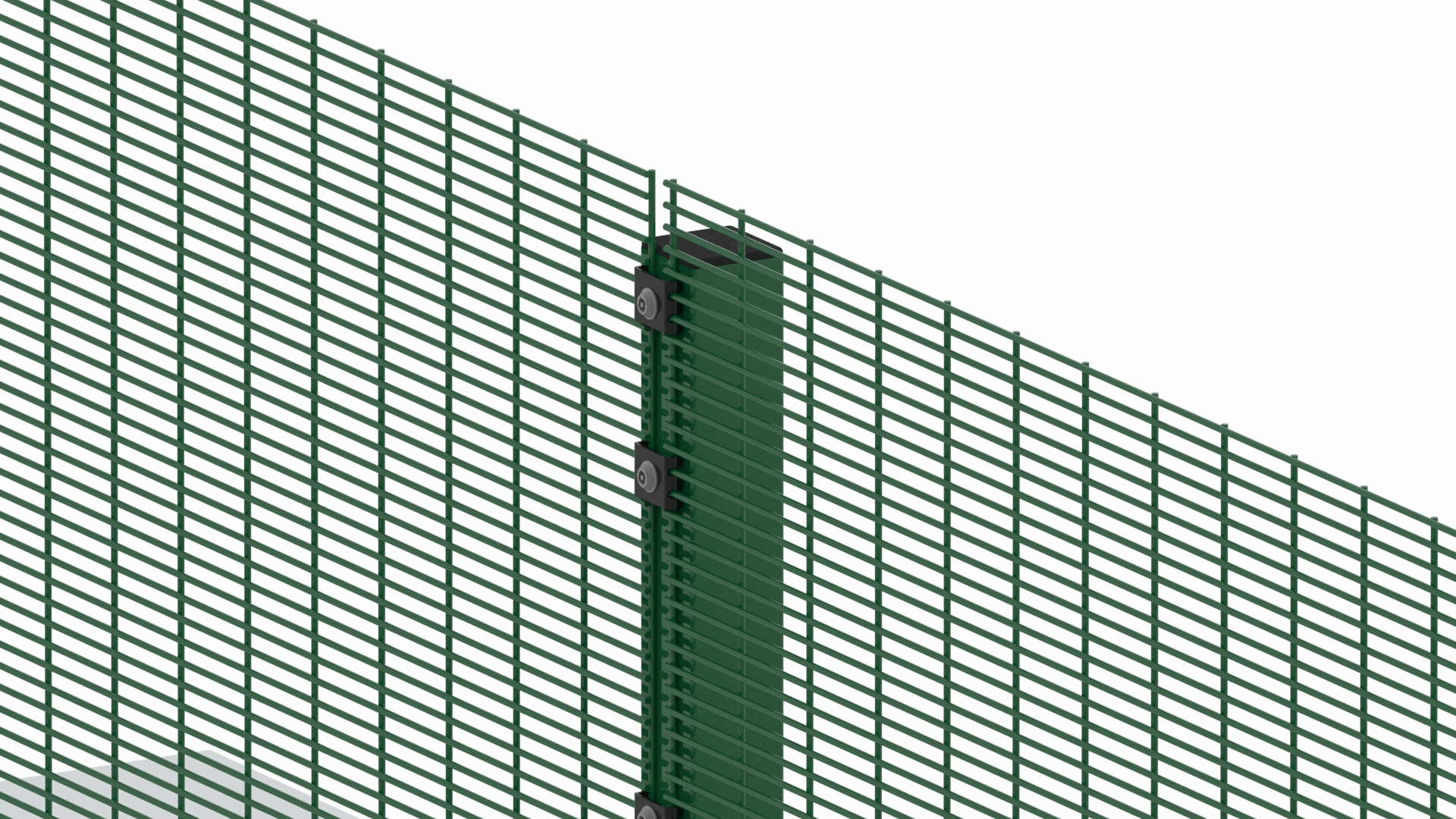 Fences play a crucial role in providing security, privacy, and aesthetics to our homes and properties. When it comes to choosing the right type of fence, two popular options often come to mind: the 358 Welded Wire Fence and the Chain Link Fence. While both options have their merits, it is important to understand the differences between them in order to make an informed decision. In this article, we will compare and contrast these two types of fences, taking into consideration their durability, security, maintenance, and overall aesthetics.
One of the key factors to consider when choosing a fence is its durability. The 358 Welded Wire Fence, also known as the anti-climb or prison fence, is renowned for its strength and resilience. With its close-knit design, consisting of 3-inch by 0.5-inch vertical and horizontal wires, this fence offers maximum security and is nearly impossible to scale. Additionally, the wires are welded at each intersection, making the fence exceptionally strong and resistant to bending or breaking. In contrast, the Chain Link Fence is made of interlocking wires that form a diamond pattern. While it may provide some level of security, it is more prone to bending and damage, especially if the wires are thinner.
Security is an essential aspect to consider when selecting a fence. The 358 Welded Wire Fence is specifically designed to provide high levels of security in various settings. Its small mesh size prevents potential intruders from gaining a foothold or passing objects through the fence. This makes it an excellent choice for residential properties, commercial areas, or places with high-security needs. On the other hand, the Chain Link Fence, although not as secure as the 358 Welded Wire Fence, still offers a level of visibility and can act as a deterrent to trespassers. It is commonly used in sports fields, parks, and areas where a clear division is needed without compromising visibility entirely.
Maintenance is another crucial consideration when it comes to choosing a fence. The 358 Welded Wire Fence requires minimal maintenance due to its sturdy construction. The welded wires make it less susceptible to damage or sagging, ensuring a long-lasting and low-maintenance option. The fence can be easily cleaned with a hose or pressure washer, making it an ideal choice for homeowners looking for hassle-free maintenance. Conversely, the Chain Link Fence requires regular inspection and maintenance, especially if the wires begin to sag or become damaged. It may also need periodic re-installation of tension wire to keep the fence taut.
Aesthetics play a significant role in determining the overall look and feel of a property. The 358 Welded Wire Fence, with its clean and uniform appearance, offers a more contemporary and sleek look. It can seamlessly blend into various architectural styles or landscaping designs, making it an aesthetically pleasing choice for homeowners seeking a modern look. However, if a more traditional or rustic appearance is desired, the Chain Link Fence may be a better option. While it may not provide the same level of sophistication as the 358 Welded Wire Fence, it can complement certain styles and is often seen in rural or industrial areas.
In conclusion, when choosing between the 358 Welded Wire Fence and the Chain Link Fence, it is essential to consider factors such as durability, security, maintenance, and aesthetics. If utmost security and strength are the primary concerns, the 358 Welded Wire Fence is the clear winner. However, if visibility, lower maintenance, and a more traditional look are paramount, the Chain Link Fence may be the preferred choice. Ultimately, the decision boils down to personal preferences, budget constraints, and the specific needs of the property.