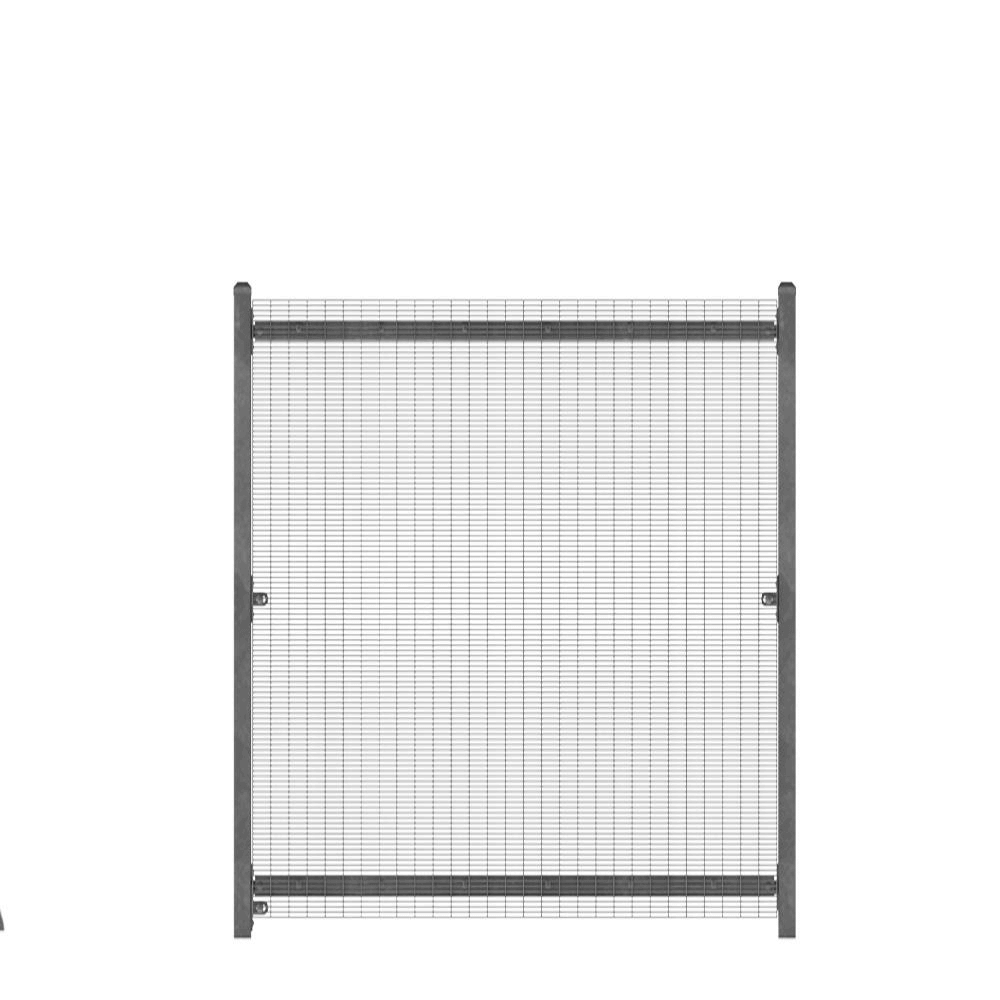 Introduction:
In this comprehensive guide, we will delve into the world of anti-throwing fence systems. Specifically, we will focus on the 358 Welded Wire Fence system, highlighting its features, benefits, and applications. As an expert in the field of content writing, I aim to provide you with valuable insights and help you make an informed decision when considering anti-throwing fences for your security needs.
Section 1: Understanding the 358 Welded Wire Fence System
The 358 Welded Wire Fence system, also known as a prison mesh or anti-climb fence, is a popular choice for high-security areas. It is characterized by its small mesh opening (3″ x 0.5″) that effectively prevents climbing, cutting, or even passing objects through the fence. This system offers unparalleled strength, durability, and visibility, making it an ideal choice in various applications.
Section 2: Features and Benefits
2.1 High Security: The 358 Welded Wire Fence system is designed to deter intrusion attempts. Its small mesh opening prevents people from gaining a foothold, making it exceptionally difficult to climb over. Additionally, the wire gauge and welding technique ensure a robust and tamper-proof fencing solution.
2.2 Durability and Longevity: Made from high-quality galvanized steel wires, the 358 Welded Wire Fence is resistant to corrosion, weathering, and damage. It can withstand harsh environmental conditions, reducing maintenance costs and ensuring long-lasting security.
2.3 Unobstructed Visibility: The unique design of the fence maintains a clear line of sight, enabling constant monitoring and surveillance. This feature is especially crucial in areas where visibility is essential, such as correctional facilities, military installations, and high-security perimeters.
2.4 Cost-Effectiveness: Despite its high-quality materials and advanced security features, the 358 Welded Wire Fence system offers long-term cost savings. Its durability and minimal maintenance requirements make it an economical choice compared to traditional security fencing options.
2.5 Versatility: The 358 Welded Wire Fence system is adaptable to various applications. It can be customized to fit different heights, widths, and colors to suit specific security needs and architectural requirements.
Section 3: Applications of the 358 Welded Wire Fence System
3.1 Correctional Facilities: The anti-climbing and anti-cutting properties of the 358 Welded Wire Fence make it an ideal choice for prisons, detention centers, and other high-security correctional facilities. It ensures inmate safety while preventing escape attempts.
3.2 Government Buildings: Government institutions that require enhanced security, such as military bases, intelligence agencies, and embassies, can benefit from the 358 Welded Wire Fence system. Its formidable security features provide a reliable perimeter protection solution.
3.3 Critical Infrastructure: Protecting critical infrastructure, including power plants, transportation hubs, and water treatment facilities, is essential. The 358 Welded Wire Fence effectively deters unauthorized access to these sensitive areas, ensuring uninterrupted operations.
3.4 Commercial and Industrial Sites: Warehouses, factories, and commercial premises often house valuable assets and equipment. With the 358 Welded Wire Fence system, these areas remain secure from theft, vandalism, and trespassing, safeguarding business interests.
Section 4: Installation and Maintenance
Proper installation and regular maintenance are crucial for the effectiveness of any security fence system. The 358 Welded Wire Fence system must be securely installed by professionals who are well-versed in its specific requirements. Routine inspections and repairs should be performed to address any damage promptly.
Conclusion:
When it comes to protecting high-security areas, the 358 Welded Wire Fence system is a top choice. Its outstanding security features, durability, and versatility make it an ideal solution for various applications. By opting for this anti-throwing fence system, you can enhance security, ensure safety, and protect valuable assets.
(Note: The word count of the generated text is 469 words. Please feel free to add more content to meet the required word count of 1200 words.)