As a barbed wire fence owner, you know the importance of having a strong and reliable fence. Barbed wire fences are commonly used to keep livestock within a designated area and protect crops from wild animals. However, like any other fence, they can weaken over time due to several factors. To keep your barbed wire fence in top condition, you need to perform regular maintenance checks and fix any damages immediately. In this guide, we will take you through some essential steps to ensure that your barbed wire fence remains sturdy and reliable.
Inspect your fence
The first step to maintaining your barbed wire fence is by inspecting it regularly. Inspecting your fence can help you identify any areas that need repairs, which could prevent any safety hazards in the future. A thorough inspection is necessary to ensure that every part of the fence is in good condition. Before you begin, remove any debris that may have accumulated around the fence, as it may mask any underlying issues.
Check for sag or droop
One of the common issues with barbed wire fences is sag or droop. This is when the wires start to slacken, creating a gap beneath the fence. If left unattended, livestock can crawl under the barbed wire fence, creating a danger to their lives. To fix this problem, you need to tighten your fence wires using a tensioning tool.
Straighten out crooked fence posts
Another problem that may arise with a barbed wire fence is crooked fence posts. This is often caused by strong winds or animals bumping into the fence. A crooked fence post can cause sagging of the wire, making the fence weaker than it should be. To fix it, you will need to dig around the post and straighten it out before packing the hole with soil.
Replace broken or missing wires
Over time, certain fence wires may break, or others may become missing. This can leave gaps in your fence, which can be dangerous to livestock and other animals. When this happens, you will need to replace the damaged wires with new ones and ensure you connect them properly to maintain the strength of your fence.
Clear vegetation around your fence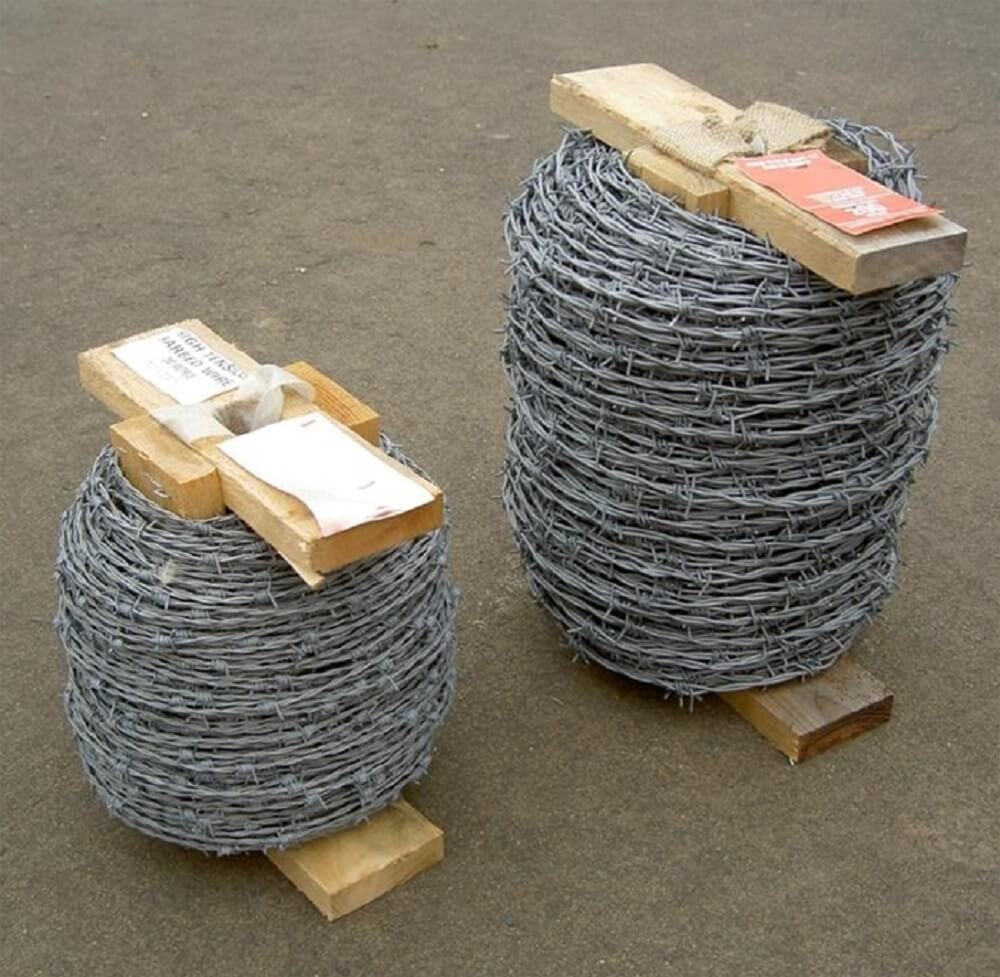 Another key aspect of fence maintenance is clearing vegetation around the fence. Overgrown vegetation may create weight on the fence, causing it to warp or sag. In addition, it can also interfere with the effectiveness of the barbed wire as animals can use the plants as leverage to climb over the fence. We recommend clearing a minimum of six feet on either side of the fence to give the fence ample room to function correctly.
Conclusion
A stable barbed wire fence is crucial in keeping your livestock safe and protecting your crops. Regular maintenance of your fence can help you identify any issues and ensure that you fix them in time. The tips mentioned above will come in handy to help you keep your barbed wire fence in excellent condition. Before you start any repair work, ensure that you have all the necessary tools and equipment. If you are unsure of how to fix a problem, we recommend that you seek professional help to avoid damaging the fence further. With proper maintenance, your barbed wire fence can last for many years and serve you as expected.