Introduction:
Large-scale events, such as music festivals, sporting events, and conferences, have become increasingly popular in recent years. These events not only bring people together for entertainment and networking but also contribute significantly to local economies. However, organizing such events comes with its own set of challenges, particularly when it comes to managing entrances and exits. Access barriers are essential in ensuring that these events run smoothly and safely. In this article, we will discuss the importance of access barriers for large-scale events and explore various strategies to manage entrances and exits effectively.
Ensuring Safety and Security:
The safety and security of attendees is the top priority for event organizers. Managing entrances and exits plays a vital role in ensuring a safe and secure environment. Access barriers help in controlling the flow of people, preventing overcrowding, and managing potential risks. By implementing effective access control measures, event organizers can mitigate risks, reduce the chances of accidents or incidents, and respond efficiently in case of emergencies. Access barriers also act as a deterrent for unauthorized access, reducing the possibility of illegal activities.
Traffic and Crowd Management:
One of the significant challenges faced by event organizers is managing the large influx of attendees and vehicular traffic. Access barriers enable organizers to control the movement of vehicles and people before, during, and after the event. Well-designed entrance and exit points, combined with efficient traffic management strategies, can prevent traffic congestion, minimize delays, and ensure a smooth flow of vehicles. By dividing the traffic flow into separate lanes and using signage and personnel to guide attendees, organizers can enhance the overall event experience for everyone involved.
Enhancing Attendee Experience:
The ease of accessing and leaving an event can significantly impact the overall attendee experience. Long queues, bottleneck situations, and confusion at entrances and exits can lead to frustration and dissatisfaction. Event organizers need to consider the convenience and comfort of attendees by implementing access control mechanisms that facilitate smooth entry and exit processes. Using technologies like contactless ticketing, mobile apps, and QR codes can speed up the check-in process, reducing wait times and enhancing overall satisfaction. Additionally, having clearly marked exits and efficient exit strategies can ensure a hassle-free departure, leaving a positive impression on attendees.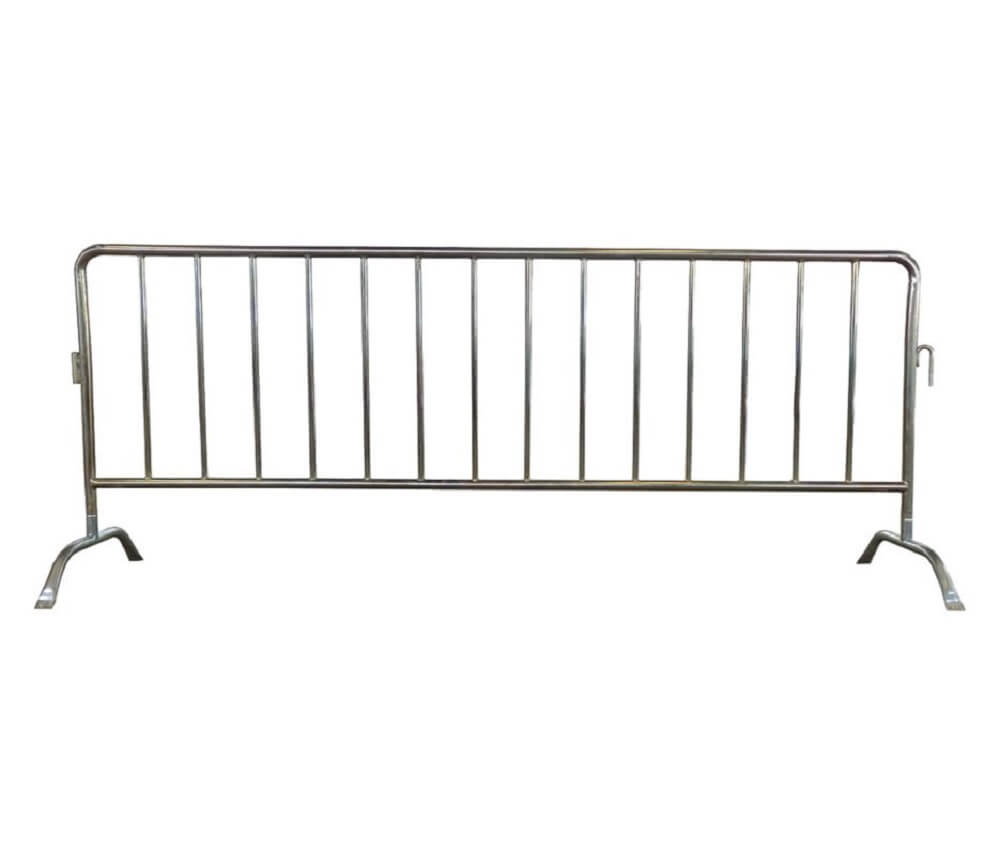 Environmental Considerations:
Large-scale events often generate significant amounts of waste and have an environmental impact. Effective management of entrances and exits can contribute to reducing this impact. By strategically placing recycling and waste disposal bins near entrance and exit points, organizers can encourage attendees to dispose of their waste responsibly. Additionally, managing the traffic flow and minimizing congestion can reduce emissions from idling vehicles, promoting environmental sustainability.
Accessibility for All:
Another crucial aspect of managing entrances and exits is ensuring accessibility for all attendees, including those with disabilities or special needs. Access barriers need to be designed to accommodate individuals with mobility challenges, incorporating features such as ramps, wide entryways, and designated accessible parking spaces. Clear signage and trained personnel can assist those needing assistance, making the event inclusive for everyone.
Conclusion:
Efficiently managing entrances and exits at large-scale events is crucial for ensuring the safety, security, and overall positive experience of attendees. Access barriers play a vital role in controlling the flow of people, managing traffic, and reducing risks. By implementing effective access control measures, event organizers can create a safe and secure environment, enhance attendee satisfaction, and contribute to environmental sustainability. Additionally, ensuring accessibility for all attendees is crucial for fostering inclusivity. With careful planning, coordination, and the use of modern technologies, managing entrances and exits can become more streamlined, allowing large-scale events to thrive while prioritizing attendee welfare.