Your outdoor space is an extension of your home — a place where you can relax, entertain, and bask in the beauty of nature. However, it is important to strike a balance between functionality and aesthetics when it comes to designing your outdoor area. One simple yet effective way to achieve this is by adding a decorative steel fence to your property.
A decorative steel fence not only provides security and privacy but also adds an element of elegance and sophistication to your outdoor space. Whether you have a sprawling backyard or a small patio, a well-designed steel fence can transform the ambiance of your property and create a stunning visual impact.
One of the key advantages of a decorative steel fence is its durability. Steel is known for its strength and resilience, making it the ideal material for outdoor structures. Unlike wood or vinyl fences, steel fences are resistant to weather elements such as rain, snow, and extreme temperatures. This means that your fence will maintain its beauty and functionality for years to come, requiring minimal maintenance.
In addition to its durability, a decorative steel fence offers versatility in design. It can be customized to suit your personal style and complement the architecture of your home. Whether you prefer a classic, ornamental design or a more contemporary look, there are numerous options available to suit your preferences. From intricate scrollwork to sleek, minimalist designs, a steel fence can be tailored to match your outdoor aesthetic.
Furthermore, a decorative steel fence can enhance the overall curb appeal of your home. The exterior of your property is the first thing visitors and passersby see, and a stylish fence can make a lasting impression. Whether you are looking to sell your property or simply want to create a welcoming atmosphere, a well-designed steel fence can significantly increase the value and desirability of your home.
Beyond aesthetics, a decorative steel fence can also provide security and peace of mind. The sturdy construction of steel makes it difficult to breach, acting as a deterrent to potential intruders. This is particularly important if you have children or pets, as it creates a safe environment for them to play and explore without the fear of wandering off.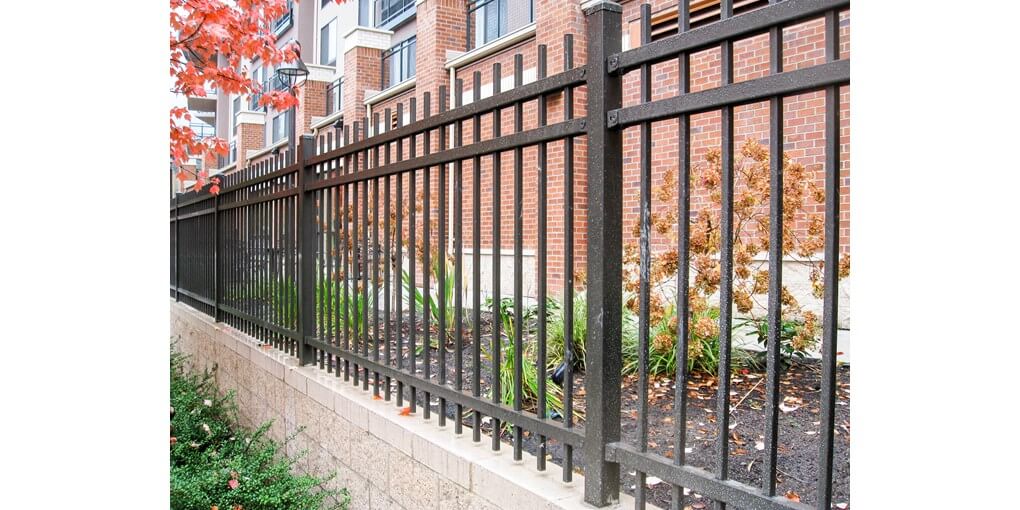 Moreover, a steel fence can also serve as a barrier to noise and unwanted distractions. If you live near a busy road or have noisy neighbors, a well-insulated steel fence can significantly reduce the amount of external sounds that infiltrate your outdoor space. This allows you to relax and enjoy a peaceful environment, free from unwanted disturbances.
When it comes to maintenance, a steel fence is relatively low maintenance compared to other materials. Unlike wood fences that require regular staining or painting, steel fences only require occasional cleaning and inspection to maintain their appearance and functionality. This saves you time and effort in the long run, allowing you to fully enjoy your outdoor space without the hassle of constant upkeep.
In conclusion, adding a decorative steel fence to your outdoor space is a smart investment that enhances both the aesthetics and functionality of your property. With its durability, versatility in design, and numerous benefits in terms of security and maintenance, a steel fence is an elegant solution to elevate the ambiance of your outdoor space. So why wait? Transform your outdoor area today and create a space that is both exquisite and inviting with a decorative steel fence.