When it comes to ensuring the safety and security of our homes, businesses, and public spaces, it is essential to find a fencing solution that not only provides effective protection but also adds a touch of aesthetics. In recent years, PVC coated barbed wire fencing has been gaining immense popularity due to its unique combination of functionality and visual appeal.
Gone are the days when security measures were solely focused on practicality and effectiveness, disregarding the aesthetic aspect. With advancing technology and innovation, it is now possible to achieve both security and an aesthetically pleasing environment. PVC coated barbed wire fencing has emerged as a standout solution that not only serves its purpose but also enhances the overall appeal of the surroundings.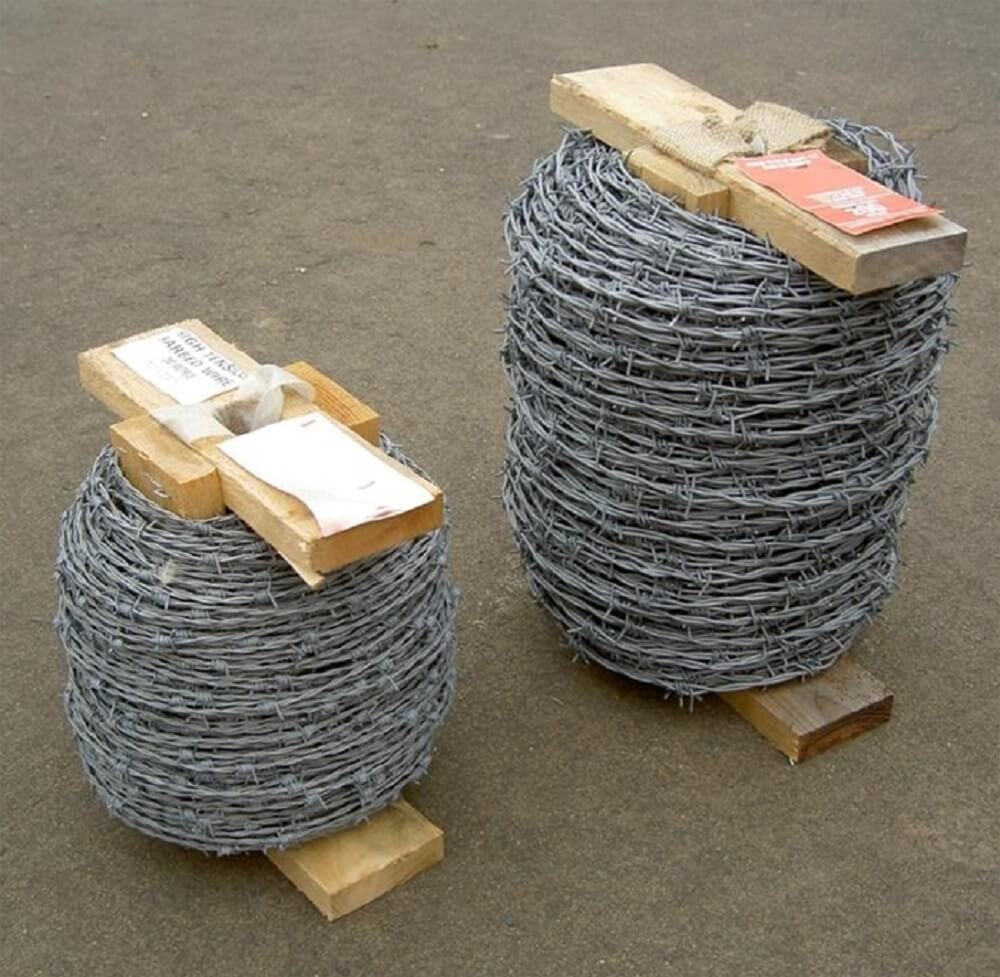 One of the primary reasons for the growing preference for PVC coated barbed wire fencing is its versatility in design. Unlike traditional barbed wire that is typically harsh and unattractive, PVC coatings come in a wide range of colors and textures, allowing property owners to select a style that complements their architecture and landscape. Whether the objective is to create a rustic look or a modern aesthetic, PVC coated barbed wire fencing offers endless possibilities to seamlessly integrate security with the overall design.
Moreover, the PVC coating not only enhances the appearance of the fence but also offers significant advantages in terms of durability and longevity. Traditional barbed wire is prone to rusting when exposed to the elements, diminishing its lifespan and overall effectiveness. The PVC coating acts as a protective layer that prevents rust and corrosion, ensuring that the fence retains its structural integrity and visual appeal for a prolonged period. This added layer of protection also makes the fence more resistant to wear and tear, reducing the need for frequent repairs or replacements.
Additionally, PVC coated barbed wire fencing provides a higher level of safety compared to its non-coated counterparts. The PVC coating encapsulates the sharp barbs, minimizing the risk of injury or accidental contact, especially in areas where there is foot traffic or when children are present. This feature is particularly crucial for residential properties, schools, playgrounds, and parks, where the safety of individuals is of utmost importance.
Beyond its visual appeal and safety benefits, PVC coated barbed wire fencing is also a cost-effective solution in the long run. The added durability and low maintenance requirements translate into reduced repair and replacement expenses, making it an economically viable choice. Furthermore, the increased security provided by this type of fencing can potentially lower insurance premiums and deter unwanted intruders, saving property owners from potential losses or damages.
It is worth noting that PVC coated barbed wire fencing is not limited to specific applications but can be utilized in a diverse range of settings. From residential compounds and commercial properties to government buildings and industrial sites, this versatile fencing option offers the perfect balance between form and function. Its adaptability and attractiveness make it an ideal choice for those seeking to protect their investments without compromising on the visual appeal of their property.
In conclusion, the rise of PVC coated barbed wire fencing can be attributed to its ability to merge security needs with aesthetic desires. Its versatility in design, durability, safety features, and cost-effectiveness make it an increasingly popular choice among property owners. With this innovative solution, one can safeguard their premises while simultaneously enhancing the overall visual appeal. Gone are the days where security measures were seen as an eyesore; PVC coated barbed wire fencing has transformed the perception of security solutions, providing a seamless blend of aesthetics and protection.