Protect Your Privacy and Security with the Innovative Anti-Throwing Fence
In today's fast-paced world, ensuring the privacy and security of your property is of utmost importance. With advancements in technology, trespassers and unauthorized individuals find new ways to invade your space. That's why it's crucial to invest in the right solutions that provide exceptional protection against unwanted entry. Introducing the remarkable Anti-Throwing Fence, a revolutionary product designed to safeguard your property like never before.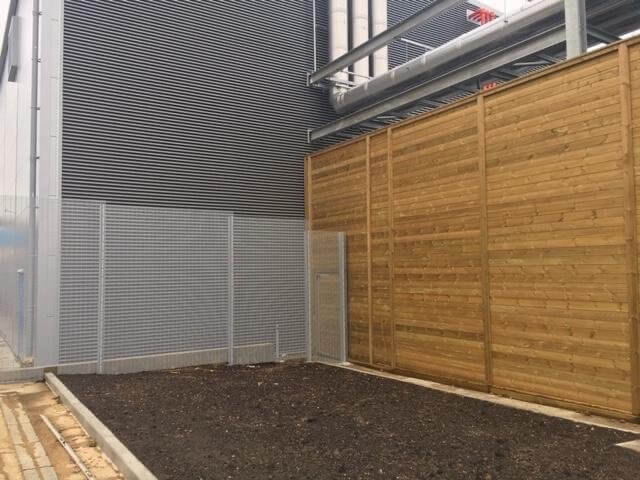 The Anti-Throwing Fence is the ultimate solution for ensuring your privacy and security. Its state-of-the-art design incorporates cutting-edge features that eliminate potential vulnerabilities. Let's explore why this innovative fence is a must-have addition to your property:
Unmatched Material Quality: Crafted from premium-grade steel, the Anti-Throwing Fence offers excellent durability and strength. Its sturdy construction withstands any attempt at intrusion, providing a robust line of defense for your property.
Advanced Anti-Climb Technology: Equipped with an advanced anti-climb system, this fence acts as an impenetrable barrier. Its strategic design prevents any unauthorized individual from scaling or climbing over, effectively deterring potential intruders.
Heightened Privacy: The Anti-Throwing Fence is specifically engineered to maintain your privacy. Its carefully placed metal panels ensure that prying eyes cannot invade your space. Enjoy the tranquility and seclusion you deserve, with the assurance that your activities remain concealed from curious onlookers.
Customizable Options: Every property is unique, and the Anti-Throwing Fence understands that. With customizable options, you have the freedom to select the perfect design, color, and height that complements your property aesthetics while ensuring optimal security.
Easy Installation: Don't worry about lengthy and complicated installation processes. The Anti-Throwing Fence is designed for hassle-free setup, saving you valuable time and effort. With professional installation services available, you can sit back and relax while expert technicians handle the entire process.
Peace of Mind: Invest in the Anti-Throwing Fence and experience the peace of mind you deserve. With its impenetrable design, you can confidently go about your daily activities without worrying about the security of your property. Rest easy, knowing that your loved ones, possessions, and assets are protected.
Don't compromise on your privacy and security. Choose the Anti-Throwing Fence to reinforce your property's defense and embrace a worry-free lifestyle. Safeguard your privacy with this state-of-the-art solution and enjoy the peace and tranquility you deserve. Invest in the ultimate protection for your property today!