Anti-Throwing Fence: Protecting Your Property with Cutting-Edge Security Technology
Introduction:
When it comes to safeguarding your property, a robust security system is indispensable. Trespassers and intruders are a constant threat, making it crucial to invest in the right security measures. In this regard, the innovative Anti-Throwing Fence emerges as a game-changer. This revolutionary solution not only ensures the safety of your property but also provides peace of mind, knowing that your premises are secure.
Unparalleled Strength and Durability:
The Anti-Throwing Fence is engineered with the highest quality materials, making it highly resistant to malicious attacks. No matter how determined trespassers may be, this fence stands as an impenetrable barrier that deters any attempts to scale or damage it. Its unparalleled strength and durability ensure that your property remains safe, even in the face of persistent threats.
Cutting-Edge Technology:
Unlike traditional fences, the Anti-Throwing Fence incorporates cutting-edge security technology that takes your property's protection to the next level. Equipped with advanced sensors and alarm systems, this smart fence can detect any suspicious activity near its perimeter. Upon detection, it instantly triggers a loud alarm, signaling the presence of an intruder and deterring them from proceeding further. This state-of-the-art technology ensures proactive security, providing you with real-time alerts and allowing you to take immediate action if required.
Effortless Integration:
One of the key advantages of the Anti-Throwing Fence is its seamless integration with existing security systems. Whether you already have surveillance cameras, access control systems, or other security measures in place, this fence effortlessly complements and enhances their effectiveness. By working in synergy, these systems create a comprehensive security network that leaves no room for trespassers to breach your property's boundaries.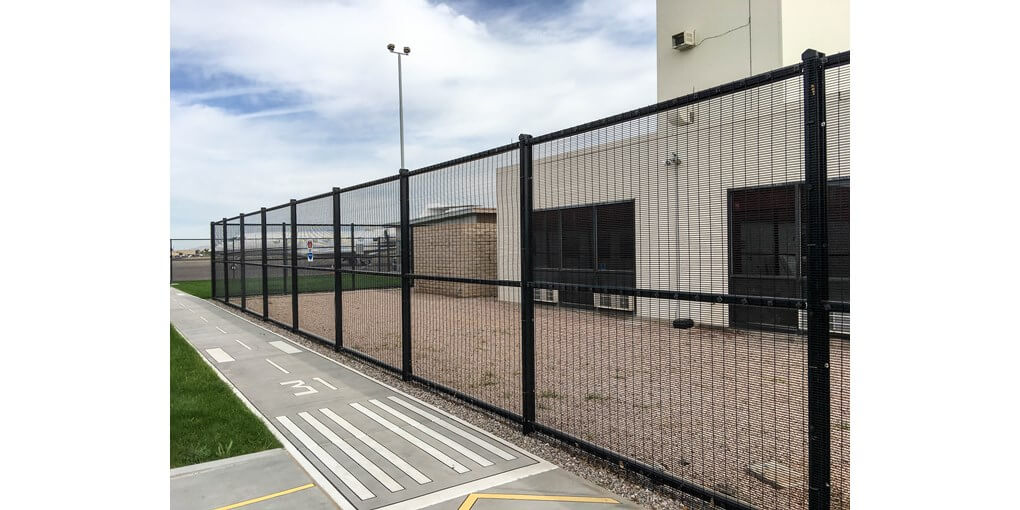 Aesthetically Pleasing Design:
While security is of paramount importance, it doesn't mean compromising on aesthetics. The Anti-Throwing Fence boasts a sleek and modern design that seamlessly blends with any architectural style. The clean lines and visually pleasing appearance enhance the overall appeal of your property while maintaining a secure perimeter. This fencing solution adds a touch of elegance to your premises, ensuring your security measures do not compromise the visual appeal of your property.
Conclusion:
Investing in the Anti-Throwing Fence is a wise decision that guarantees the safety and security of your property. With its unmatched strength, cutting-edge technology, effortless integration, and aesthetic design, this fencing solution redefines the standards of property protection. Don't let trespassers and intruders compromise your peace of mind; take charge of your security with the Anti-Throwing Fence – the ultimate choice for a trespasser-free property.