Introduction:
Unwanted trespassing is a common problem that affects both residential and commercial properties. Trespassers not only cause inconvenience and potential damage but also pose a threat to the safety and security of the premises. To combat this issue effectively, property owners need a reliable solution that deters trespassers, and one such solution is the anti-throwing fence. This unique and innovative security measure provides unmatched protection against unwanted intrusion, creating a safe and secure environment for everyone involved.
Unwanted Trespassing: A Growing Concern
Unwanted trespassing has become a growing concern for property owners worldwide. Whether it is an individual trying to gain unauthorized access to private property or a group of people planning a break-in, the consequences can be severe. Besides the financial loss associated with damages and theft, there is also the emotional toll and sense of violation experienced by the property owners. With the increasing number of trespassing incidents, it has become imperative to find an effective solution that protects properties from these unwarranted intrusions.
Traditional Fencing: Limitations and Drawbacks
Traditional fences have long been used as a means of securing properties. However, they have limitations and drawbacks that can be exploited by determined trespassers. Climbing over or cutting through these fences have become common tactics used by intruders to gain access to restricted areas. Additionally, some traditional fences can be easily damaged or destroyed, rendering them ineffective in deterring trespassers. Property owners require a more robust and reliable solution to counter the ever-evolving strategies employed by intruders.
Enter the Anti-Throwing Fence
The anti-throwing fence is designed specifically to address the limitations of traditional fences, providing an ultimate solution for preventing unwanted trespassing. This fence is constructed using high-quality materials and cutting-edge technology, making it virtually impenetrable and highly resistant to attempts of climbing, cutting, or tampering. Its unique design features include:
1. Anti-Climbing Technology: The anti-throwing fence is designed to make climbing extremely difficult. Its closely spaced vertical bars with a smooth surface offer no footholds or handholds for potential trespassers. The robust construction ensures that even the most determined climbers are unable to gain a foothold, effectively deterring any attempt to scale the fence.
2. Anti-Cutting Mechanism: Trespassers often try to cut through traditional fences using bolt cutters or similar tools. However, the anti-throwing fence's construction incorporates reinforced panels and a strong internal framework that makes it nearly impossible to cut through. This innovative design ensures that any attempt to breach the fence is met with resistance, discouraging trespassers before they even begin their intrusion.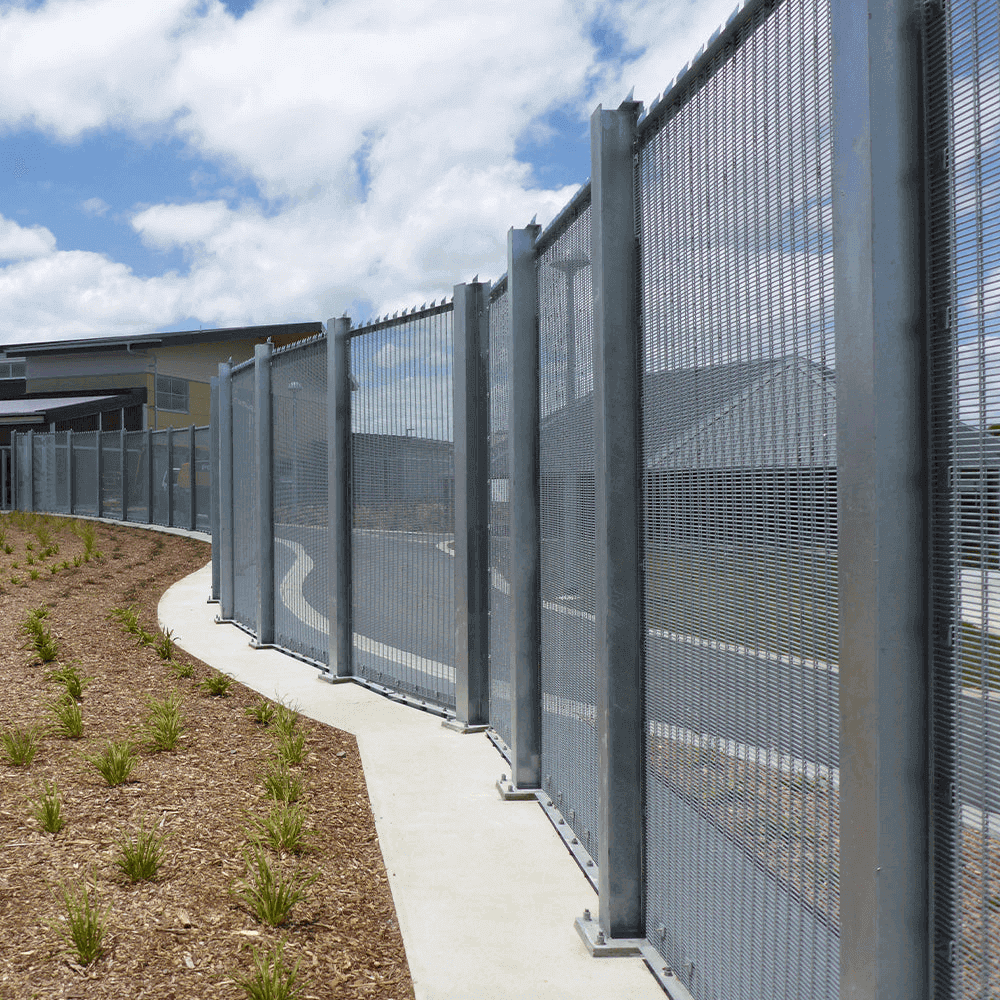 3. Tamper-Proof Features: Anti-throwing fences are equipped with tamper-proof mechanisms that discourage attempts to dismantle or damage the fence. Specialized fastening systems, high-security fixings, and welded connections make it extremely difficult for trespassers to manipulate or weaken the fence's structure. This added layer of security further enhances the effectiveness of this fencing solution.
4. Aesthetic Appeal: In addition to its security features, the anti-throwing fence is designed to be visually appealing. Property owners can choose from a variety of styles, colors, and finishes to ensure that the fence seamlessly integrates with the overall aesthetics of the property. This makes it an ideal security solution for both residential and commercial properties, where maintaining a visually appealing environment is important.
Conclusion
Unwanted trespassing can have serious consequences for property owners, both financially and emotionally. It is essential to implement a reliable security solution that deters trespassers effectively. The anti-throwing fence is the ultimate solution for preventing unwanted trespassing, alleviating the concerns of property owners and creating a safe and secure environment. With its anti-climbing technology, anti-cutting mechanism, tamper-proof features, and aesthetic appeal, the anti-throwing fence provides unmatched protection against unwanted intrusion. By investing in this innovative security measure, property owners can enjoy peace of mind and safeguard their valuable assets.