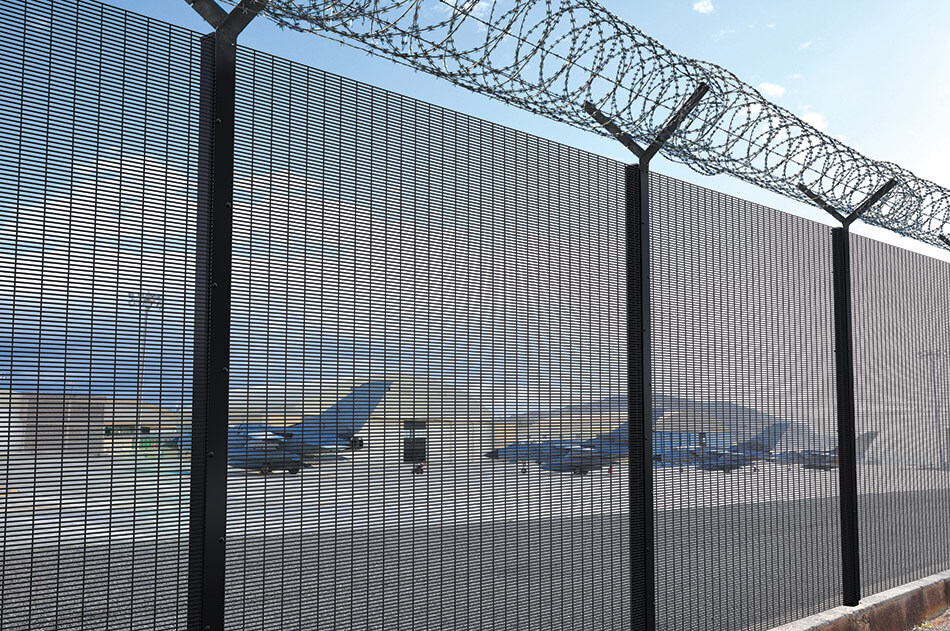 Are you tired of traditional fencing that's just not effective in keeping unwanted visitors out? Look no further! Introducing the revolutionary Anti-Throwing Fence, designed to provide superior security and protection for your property like never before.
Gone are the days of relying on flimsy fences that can easily be scaled or breached. With the Anti-Throwing Fence, you can finally have peace of mind knowing that your valuable assets and loved ones are safe from intruders. This state-of-the-art fencing solution combines cutting-edge technology with durable materials to create the ultimate fortress around your property.
One key advantage of the Anti-Throwing Fence is its innovative design. Unlike traditional fencing, which can be easily bypassed by determined individuals, this advanced system is built to withstand even the most determined intruders. Its unique anti-throwing feature ensures that no objects can be thrown over the fence, preventing any potential damage or harm.
What sets the Anti-Throwing Fence apart is its superior construction. Crafted from high-quality materials, this fence is not only effective but also long-lasting. It is resistant to corrosion, weathering, and any attempts to dismantle it. With minimal maintenance required, you can trust that your investment will continue to provide the highest level of security for years to come.
Furthermore, the Anti-Throwing Fence offers a wide range of customization options to suit your specific needs and preferences. Whether you require added height, special access gates, or decorative elements to match your property's aesthetics, this fencing solution can be tailored to meet all your requirements.
Additionally, the Anti-Throwing Fence is backed by a team of experts who will guide you through the entire installation process. Their knowledge and expertise ensure that your fence is perfectly installed, maximizing its effectiveness. With their exceptional customer service, you can be confident that your satisfaction is their top priority.
Don't compromise on the safety and security of your property. Upgrade to the Anti-Throwing Fence today and experience the peace of mind you deserve. Say goodbye to traditional fencing and embrace this cutting-edge solution that is revolutionizing the industry. Protect your property like never before with the Anti-Throwing Fence – the ultimate choice for security-conscious individuals.