Title: Athletic Fence: Ensuring Safety during Track and Field Events
Introducing the Ultimate Solution for Track and Field Safety – Athletic Fence
Track and field events are an exhilarating showcase of physical prowess and athletic talent. From sprinting to long jumps, these events require top-notch safety measures to protect the athletes and ensure their optimal performance. That's where Athletic Fence steps in, providing a professional and reliable solution to ensure athletes can perform at their best without compromising their well-being.
Safety is paramount in every sports event, and at Athletic Fence, we understand the importance of keeping athletes protected. Our state-of-the-art athletic fences have been meticulously crafted to cater specifically to track and field events, addressing the unique challenges faced by athletes and organizers alike. With our specialized fencing system, you can enjoy peace of mind knowing that your athletes' safety is our top priority.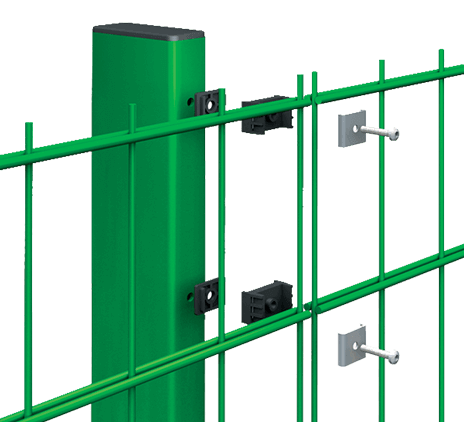 One of the key advantages of our Athletic Fence is its robust construction. Manufactured using high-quality, durable materials, our fencing system is built to withstand the rigors of intense track and field events. Whether it's a high jump, pole vault, or javelin throw, our fence will keep spectators and athletes safe, preventing any accidental intrusion onto the track or field.
Another notable feature of the Athletic Fence is its exceptional visibility. We understand the importance of unobstructed views for both athletes and spectators. Our fence's specially designed mesh structure offers optimal visibility without compromising safety standards. Athletes can remain focused on their performance, while spectators can enjoy every thrilling moment without any visual hindrance.
Additionally, our Athletic Fence is quick and easy to install, making it the perfect choice for any track and field event. Its modular design allows for easy assembly and disassembly, offering hassle-free logistics and ensuring minimal disruption to event schedules. With Athletic Fence, you can streamline your event management process and focus on delivering an unforgettable experience for athletes and spectators alike.
At Athletic Fence, we take pride in our commitment to safety, innovation, and excellence. Our fencing system has garnered rave reviews from track and field professionals worldwide, reaffirming its reliability and effectiveness. With our cutting-edge technology and unwavering dedication to athlete safety, we aim to set new benchmarks in track and field event security.
In conclusion, the importance of safety during track and field events cannot be overstated. Athletic Fence provides a comprehensive solution that ensures the well-being of athletes and enhances the overall event experience. With its robust construction, unparalleled visibility, and easy installation, our fencing system sets the standard for track and field safety. Trust Athletic Fence to deliver a secure environment where athletes can perform at their best and spectators can witness memorable moments, all without compromising on safety.