Protecting Sporting Events and Tournaments with Athletic Fence: Ensuring Safety and Security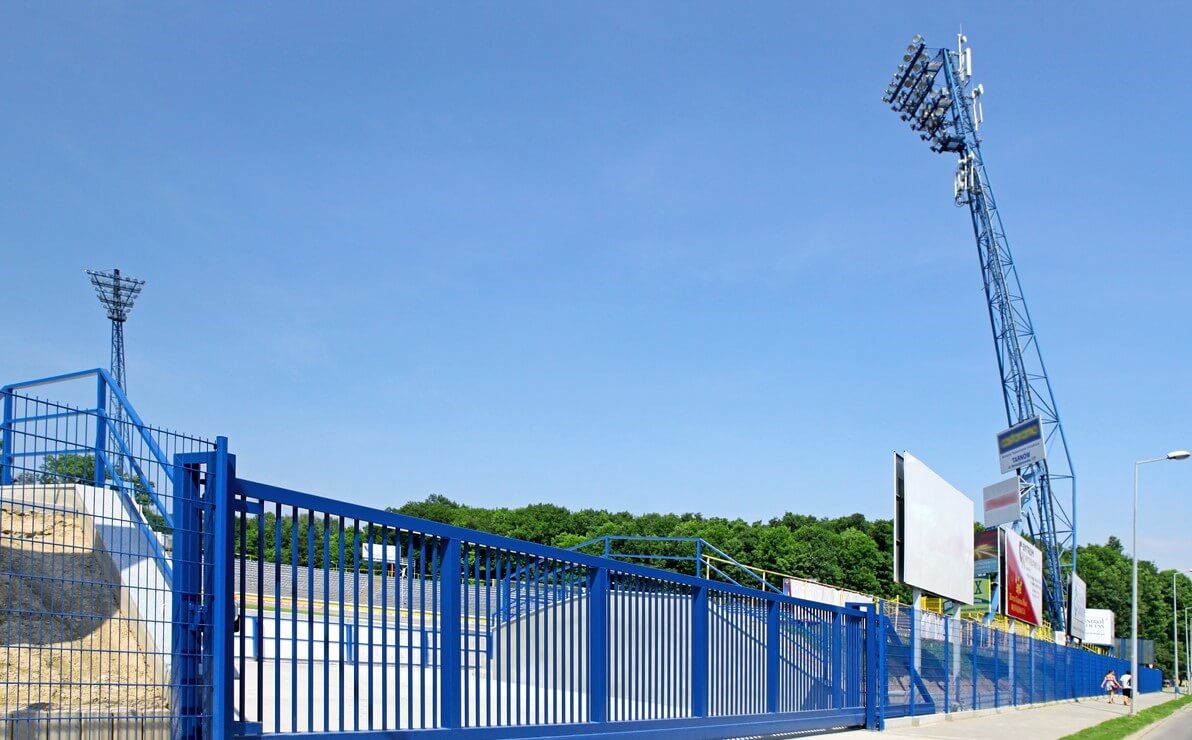 When it comes to organizing and hosting sporting events and tournaments, ensuring the safety and security of athletes, spectators, and staff is of utmost importance. To safeguard these events effectively, one essential solution stands out – the athletic fence. Designed specifically for sports venues, athletic fences offer unparalleled protection and numerous benefits that make them an ideal choice for any sporting event.
First and foremost, athletic fences are built to withstand rigorous use and provide a sturdy barrier that prevents unauthorized access. Constructed from high-quality materials such as robust steel or durable aluminum, these fences offer exceptional strength and durability. This ensures that athletes can perform at their best without worrying about any intrusions or disturbances.
The design of athletic fences also plays a crucial role in their effectiveness. The tall and imposing stature of these fences acts as a visual deterrent, discouraging trespassers and maintaining a secure environment. Additionally, the tight mesh pattern of the fence prevents any objects from passing through, ensuring the safety of both athletes and spectators.
One significant advantage of athletic fences is their versatility. They can be customized to suit different sporting event requirements and venue specifications. Whether it's a basketball court, football stadium, or track and field facility, these fences can be tailored to fit the specific dimensions and layout. Furthermore, athletic fences can be installed with additional features like gates, access control systems, and CCTV cameras to enhance security measures further.
Another key benefit of athletic fences is their low maintenance nature. Since they are designed to withstand outdoor conditions and heavy usage, they require minimal upkeep. Their durable materials and anti-corrosion properties ensure long-term performance, saving both time and money for event organizers.
In addition to safety and security, athletic fences contribute to creating an enhanced experience for both athletes and spectators. By setting clear boundaries and segregating game areas, these fences facilitate better crowd management, reducing the chances of overcrowding and enhancing the overall enjoyment of the event. Moreover, the professional aesthetic they bring to sports venues adds an element of prestige, elevating the event's image and leaving a lasting impression on participants and attendees.
In conclusion, when it comes to safeguarding sporting events and tournaments, athletic fences offer a comprehensive solution that combines security, durability, and versatility. With their robust construction, imposing design, and customization options, these fences are the perfect choice for any sports venue. By investing in athletic fences, event organizers can create a safe and secure environment that not only protects athletes and spectators but also enhances the overall experience.