Sports play a fundamental role in our society, providing numerous physical, mental, and social benefits for individuals of all ages. However, the management and organization of sports activities can sometimes become overwhelming, leading to chaos and inefficiency. That's where athletic fencing comes into play, offering a solution to keep sports activities contained and organized. In this article, we will explore the concept of athletic fencing and delve into its benefits and applications.
Athletic fencing, also known as sports fencing, is a physical barrier system designed to separate different sports fields or courses, ensuring that activities remain contained within their designated areas. Whether it's a soccer field, basketball court, tennis court, or any other sports venue, athletic fencing provides a clear boundary that helps maintain order and prevent interference between neighboring activities.
One of the primary benefits of athletic fencing is safety. By establishing clear boundaries, athletic fencing helps prevent accidents and injuries by keeping players and spectators away from restricted areas. With proper fencing in place, the focus can remain on the game and participants can play with peace of mind, knowing they are protected from potential hazards.
Moreover, athletic fencing aids in maintaining privacy and security. By containing sports activities within their designated areas, fencing helps ensure that only authorized individuals have access to the field or court. This helps prevent trespassing, unauthorized use of facilities, and reduces the risk of theft or vandalism. The sense of security provided by athletic fencing fosters a positive environment for athletes, coaches, and spectators alike.
In addition to safety and security, athletic fencing also enhances the overall organization and management of sports activities. By clearly defining boundaries, fencing allows multiple sports to be conducted simultaneously in close proximity, without interfering with each other. This maximizes the utility of sports facilities and optimizes scheduling flexibility, especially in situations where space is limited. Athletic fencing enables more efficient use of resources and facilitates the smooth operation of sporting events.
Furthermore, athletic fencing offers branding and sponsorship opportunities. Customized fencing can be used as a canvas for advertising, providing visibility to sponsors and enhancing their association with sports activities. This not only generates additional revenue for sports organizations but also helps in promoting sponsors' products or services. Athletic fencing acts as a functional advertising medium, creating a win-win situation for all stakeholders involved.
The versatility of athletic fencing makes it suitable for sports facilities of all sizes and types. Whether it's a professional stadium, a community recreation center, or a school sports complex, well-designed fencing solutions are available to cater to specific needs and requirements. From traditional chain-link fencing to modern mesh panel systems, athletic fencing options are diverse and can be customized to match the aesthetics and functionality desired.
Lastly, athletic fencing contributes to the development of a sense of sportsmanship and respect among participants. By establishing clear boundaries and rules, fencing helps instill discipline and encourages players to stay within the prescribed limits. This fosters a culture of fairness, as players are less likely to intentionally step out of their designated areas or disrupt neighboring activities. Athletic fencing promotes an environment that values sportsmanship, allowing athletes to fully embrace the spirit of friendly competition.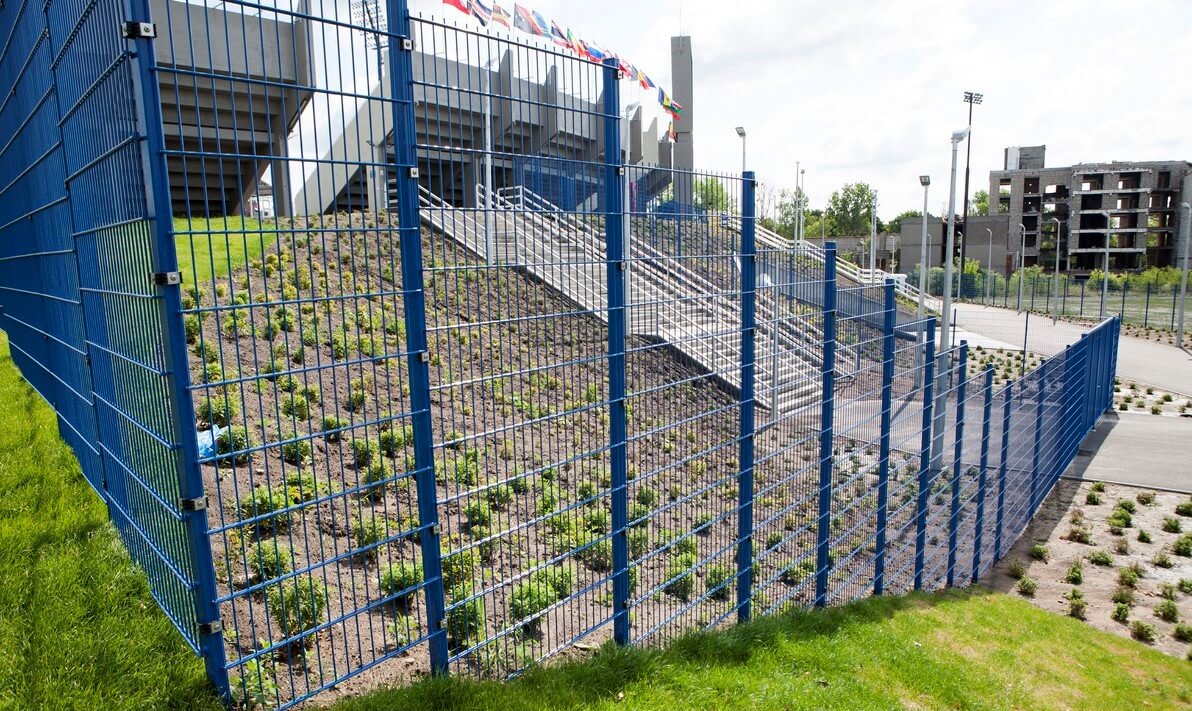 In conclusion, athletic fencing offers a range of benefits in terms of safety, security, organization, branding, and sportsmanship. By containing sports activities within their designated areas, athletic fencing enhances the overall management of sports facilities and promotes a positive environment for athletes, coaches, and spectators. Investing in athletic fencing is a step towards ensuring the smooth operation and success of sports activities. So, let's embrace the power of athletic fencing and keep sports activities contained and organized for a brighter and safer future.