Barbed Wire Fences in the 21st Century: Design Trends
Barbed wire fences have been a common sight since the late 19th century, serving as an efficient and cost-effective solution for securing property boundaries. However, the design of barbed wire fences has evolved significantly in the 21st century, with various trends emerging to enhance their functionality and appearance. In this article, we will explore the latest design trends in barbed wire fences and their significance.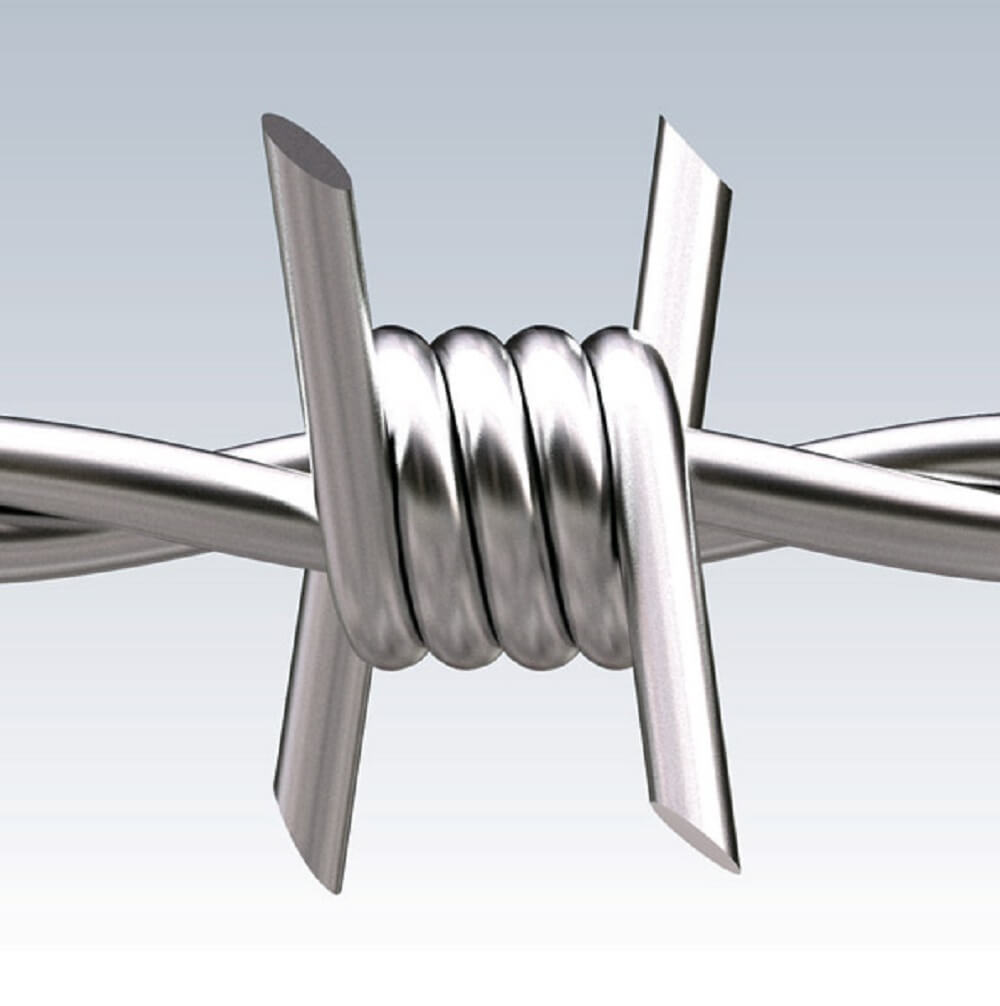 Trend 1: Customization
One of the most notable trends in barbed wire fencing is customization. Property owners are no longer limited to plain and generic designs but can choose from a range of options to suit their specific needs. For instance, manufacturers now offer barbed wire fences in different heights, thicknesses, and colors. This allows property owners to select a fence that not only secures their property but also complements its architecture and surroundings.
Trend 2: Durability
Barbed wire fences are commonly used in high-traffic areas, where they are exposed to harsh weather conditions, physical impact, and wear and tear. As such, durability is a significant concern for property owners. In response to this, manufacturers have introduced new materials and techniques to improve the longevity of barbed wire fences. For instance, some fences now have a galvanized coating that prevents rust and corrosion. Other fences also have a reinforced core that makes them resistant to bending and breaking.
Trend 3: Aesthetics
Traditionally, barbed wire fences were designed to be utilitarian, with a focus on function rather than form. However, the rise of modern architecture and design has led to a renewed emphasis on aesthetics. In response to this trend, manufacturers have introduced more visually appealing options, such as ornamental barbed wire fences. These fences come in various decorative styles, including arched tops, scrollwork, and finials, providing property owners with a wide range of design options.
Trend 4: Environmental Awareness
As global environmental concerns intensify, property owners are increasingly seeking eco-friendly solutions. In response to this, manufacturers are developing barbed wire fences that are environmentally sustainable. For instance, some fences now use recycled materials, reducing their carbon footprint. Others use solar-powered panels to complement traditional energy sources, reducing the overall environmental impact.
Trend 5: Improved Security
With security threats on the rise, barbed wire fences are playing an increasingly vital role in securing property and deterring intruders. In response, manufacturers have developed new designs that enhance the security of barbed wire fences. For example, some fences now have anti-climbing features that prevent intruders from scaling them. Other fences also have electrified strands that deliver a non-lethal shock to potential intruders.
Conclusion
In conclusion, barbed wire fences have come a long way in the 21st century, with new design trends emerging to enhance their functionality and appeal. From customization and durability to aesthetics, environmental awareness, and improved security, these trends demonstrate the evolution of barbed wire fences. As property owners seek to secure their property and enhance its appearance, we can expect more innovations in barbed wire fencing in the years to come.