Enhance Security with Barbed Wire Fencing: The Ultimate Solution
When it comes to ensuring effective security solutions, barbed wire fencing stands out as the go-to choice. Combining optimum protection with a proven track record, this robust fencing solution provides a superior level of security that cannot be matched. From commercial establishments to residential properties, barbed wire fencing guarantees the safety and peace of mind you deserve.
One of the key advantages of barbed wire fencing lies in its powerful deterrent effect. The very sight of this formidable barrier sends a clear message to potential intruders that access is simply not an option. Its sharp-edged wires, strategically spaced and designed to inflict minimal harm, effectively discourage any unauthorized entry, making it a reliable choice for safeguarding valuable assets.
Durability is another hallmark of barbed wire fencing. Constructed with high-quality materials, this fencing solution is built to withstand the harshest of weather conditions and external threats. Its galvanized coating ensures resistance against rust and corrosion, guaranteeing the longevity and reliability of your security investment.
Versatility is a key feature when considering barbed wire fencing. It can be seamlessly integrated into various types of landscapes, adapting to both uneven terrains and flat surfaces. Whether you need to secure a large industrial compound or confine livestock within a specific area, barbed wire fencing proves to be adaptable and highly effective in meeting your unique security requirements.
Furthermore, barbed wire fencing offers additional customization options to further guarantee optimal security. With varying wire thicknesses and spacing options available, it provides the flexibility to align with your specific needs. This tailored approach ensures that your property remains impenetrable while maximizing your investment efficiency.
In addition to its defensive capabilities, barbed wire fencing also acts as a visible boundary marker, discouraging accidental trespassing and keeping liabilities at bay. By clearly defining property lines, this fencing solution reduces the risk of legal disputes, ensuring a safe and secure environment for both residents and visitors alike.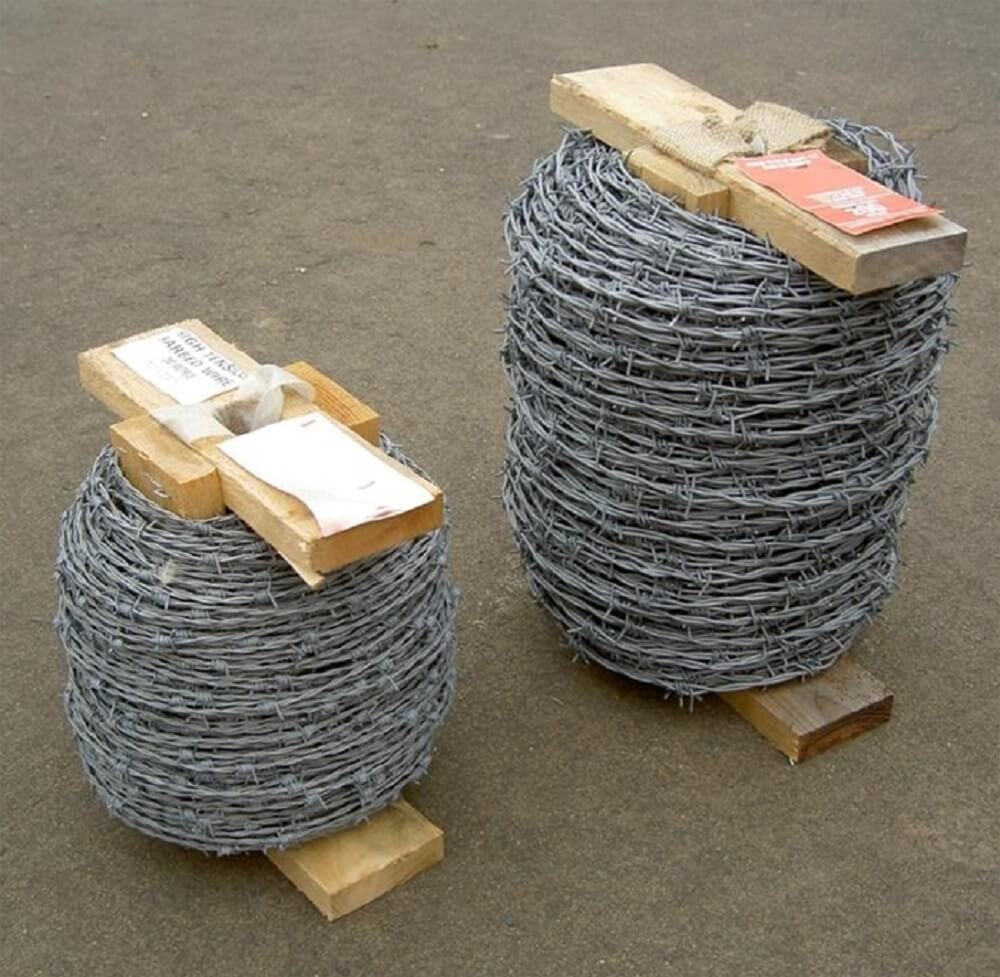 When it comes to safeguarding your property, compromising on security is simply not an option. Invest in barbed wire fencing, the time-tested and reliable solution that offers unparalleled protection. By choosing this formidable security barrier, you are proactively taking a bold step towards fortifying your property and deterring potential threats. Experience the peace of mind that comes with effective security; choose barbed wire fencing today.