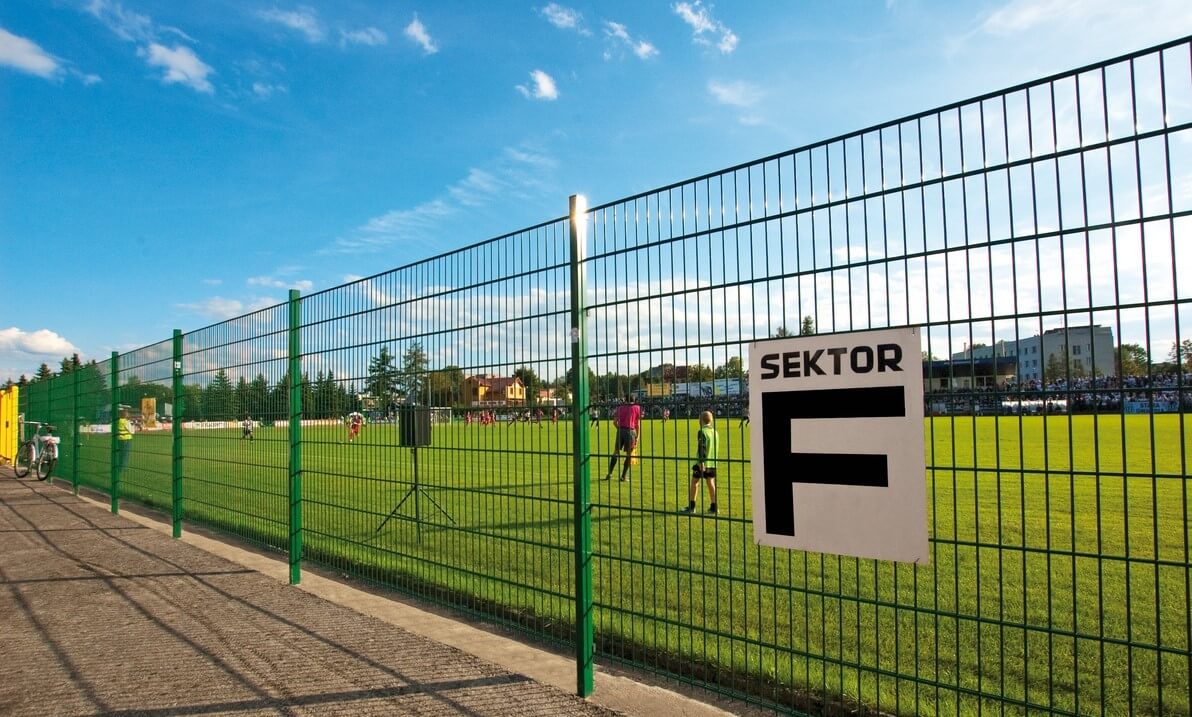 In recent years, ensuring the safety and well-being of students has become a top priority for schools around the world. One effective way to enhance security measures within educational institutions is by installing security fencing in school sports facilities. By creating a secure and controlled environment, this measure offers numerous benefits that contribute to the overall safety and positive experience of students. This article aims to explore the advantages of implementing security fencing, highlighting its importance in safeguarding school sports areas.
Enhanced Physical Security
The primary benefit of installing security fencing in school sports facilities is the immediate enhancement of physical security. With properly installed and well-maintained fences, unauthorized access to sports areas becomes significantly more difficult. This acts as a deterrent for potential intruders, as the presence of a barrier clearly marks the boundary between the secure campus and external threats. By controlling access points, such fencing acts as a first line of defense, ensuring that only authorized individuals are in the vicinity, reducing the risks of potential incidents.
Prevention of Vandalism and Theft
School sports facilities are often targeted by vandals and thieves due to the presence of valuable equipment and resources. Security fencing acts as a deterrent, making it more challenging for unauthorized individuals to enter and damage the premises. The installation of fencing makes it clear where the school property begins, creating a psychological barrier that discourages potential vandals from engaging in illegal activities. By preventing acts of vandalism and theft through the implementation of security fencing, schools can save significant costs on repairs and replacements, ultimately benefiting the entire educational community.
Protection Against Accidents and Liability
Another vital benefit of installing security fencing in school sports facilities is the reduction of accidents and potential liability issues. Fences create a safe perimeter, preventing students from wandering into potentially hazardous areas such as nearby roads or construction sites. This level of protection is particularly important during physical education classes, where students engage in various athletic activities. By providing a dedicated space for sports and recreational purposes, security fencing helps schools fulfill their duty of care, ensuring students' well-being and reducing the chances of accidents or injuries.
Maintaining Privacy and Minimizing Distractions
Schools aim to provide an environment conducive to learning, which requires minimizing distractions that may hinder academic progress. Security fencing plays a crucial role in maintaining privacy within school sports facilities, reducing the visibility of activities to external individuals. This not only prevents disturbances from unauthorized persons but also minimizes distractions for students during their classes. By creating a dedicated space for sports and recreational activities, fencing allows students to focus on their education while fostering a sense of community and engagement within the school grounds.
Improvement of School Image and Community Perception
The presence of security fencing in school sports facilities also contributes to the overall improvement of the school's image and community perception. By visibly demonstrating the commitment to student safety and well-being, schools with well-designed and properly maintained fencing convey a sense of professionalism and responsibility to parents, students, and the wider community. This, in turn, enhances confidence in the institution's ability to provide a secure and nurturing environment for students to thrive academically and personally.
Conclusion
Installing security fencing in school sports facilities offers numerous benefits that significantly contribute to the safety and positive experience of students. From enhanced physical security and prevention of vandalism to the reduction of accidents and distractions, the advantages of such measures are undeniable. Additionally, the presence of security fencing improves community perception and contributes to the overall image of the school. By prioritizing the installation of security fencing, educational institutions demonstrate their commitment to keeping students safe while fostering a supportive environment for learning and growth.