When it comes to outdoor sports, volleyball is undoubtedly one of the most popular choices for both leisure and competitive play. Many volleyball enthusiasts prefer playing the game in outdoor courts due to the natural ambiance and ample space. However, to ensure safety and enhance the overall experience, it is essential to install sport fencing around the volleyball court. Sport fencing provides numerous benefits that significantly influence the game and the players. In this article, we will explore the advantages of using sport fencing in outdoor volleyball courts.
1. Enhanced Safety: Safety is of utmost importance in any sport, and volleyball is no exception. Sport fencing acts as a protective barrier, preventing the ball from going out of bounds and offering a level of security for players and spectators. By keeping the ball within the court, sport fencing reduces the risk of injuries caused by errant shots. Moreover, it keeps unauthorized individuals away from the playing area, ensuring that only the players participate in the game.
2. Improved Focus: Distractions can negatively impact a player's performance in any sport. With sport fencing in place, players can concentrate solely on the game without worrying about the ball rolling away or getting lost. This enhanced focus leads to better gameplay, sharper reflexes, and improved teamwork. The enclosed environment created by sport fencing eliminates outside disturbances, allowing players to immerse themselves fully in the game.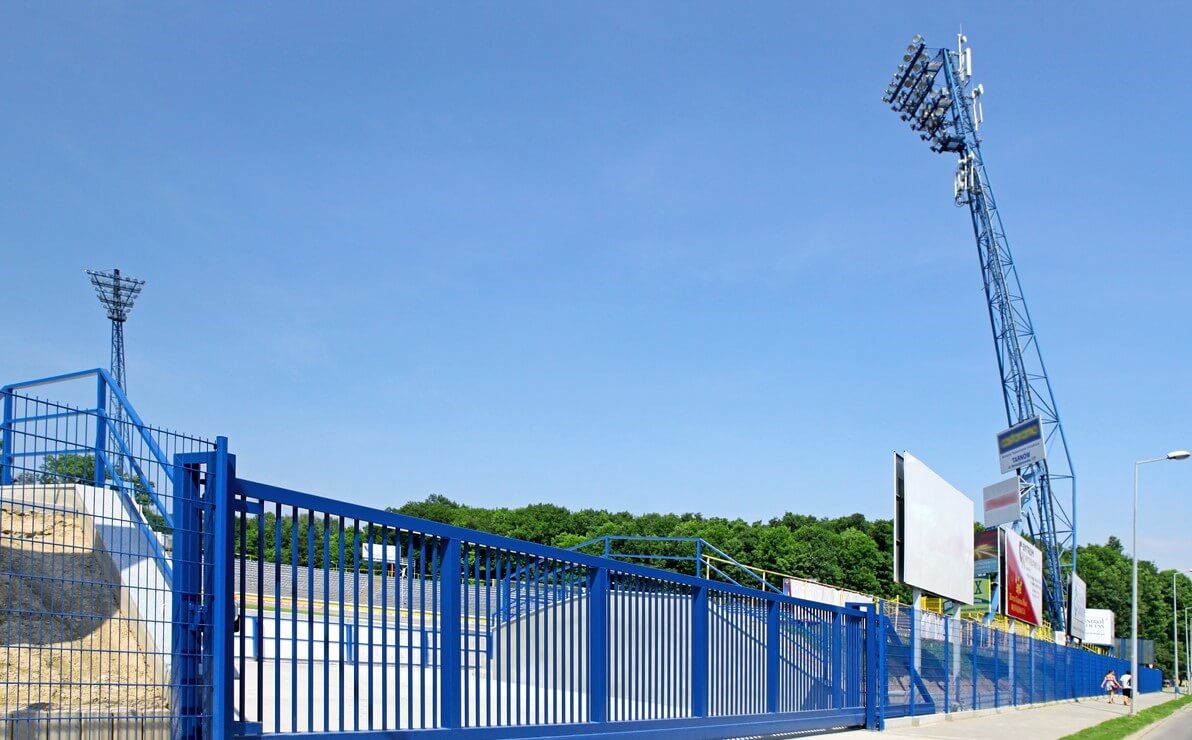 3. Ball Containment: Volleyball can be an intense game, with players putting in their maximum effort to keep the ball in play. However, without sport fencing, the ball can easily go beyond the boundaries of the court. This constant interruption of retrieving the ball not only disrupts the flow of the game but also wastes time. Sport fencing keeps the ball within reach, facilitating continuous gameplay and minimizing disruptions.
4. Aesthetically Pleasing: Apart from its functional benefits, sport fencing can also add a touch of elegance to the outdoor volleyball courts. With various fencing options available, courts can be customized to match the surrounding landscape or team colors. This aesthetic appeal enhances the overall visual experience and creates a professional ambiance for players and spectators alike.
5. Versatility: Sport fencing is not limited to its use in volleyball courts alone. It serves multiple purposes, making it a versatile addition to outdoor sports complexes. The same fencing can be used for other sports such as basketball, tennis, or soccer, providing a cost-effective solution for multi-sport venues. This versatility allows for efficient use of space and resources, making sport fencing an excellent investment.
In conclusion, sport fencing offers a multitude of benefits for outdoor volleyball courts. From ensuring safety and improving focus to enhancing gameplay and aesthetic appeal, sport fencing plays a vital role in creating an optimal environment for players and spectators. Its versatility makes it a valuable addition to any outdoor sports facility. So, if you are considering setting up an outdoor volleyball court, don't forget the myriad advantages that sport fencing brings to the table.