When it comes to securing your property, barbed wire fencing is a classic choice. Its effectiveness in deterring intruders is unmatched, but when you add style to functionality, you get PVC coated barbed wire fencing options that are truly worth considering.
PVC coating brings numerous advantages to barbed wire fencing. Not only does it enhance durability and resistance to weather elements, but it also adds an aesthetic appeal to your property. With its sleek finish and variety of color options, PVC coated barbed wire fencing seamlessly blends functionality with style.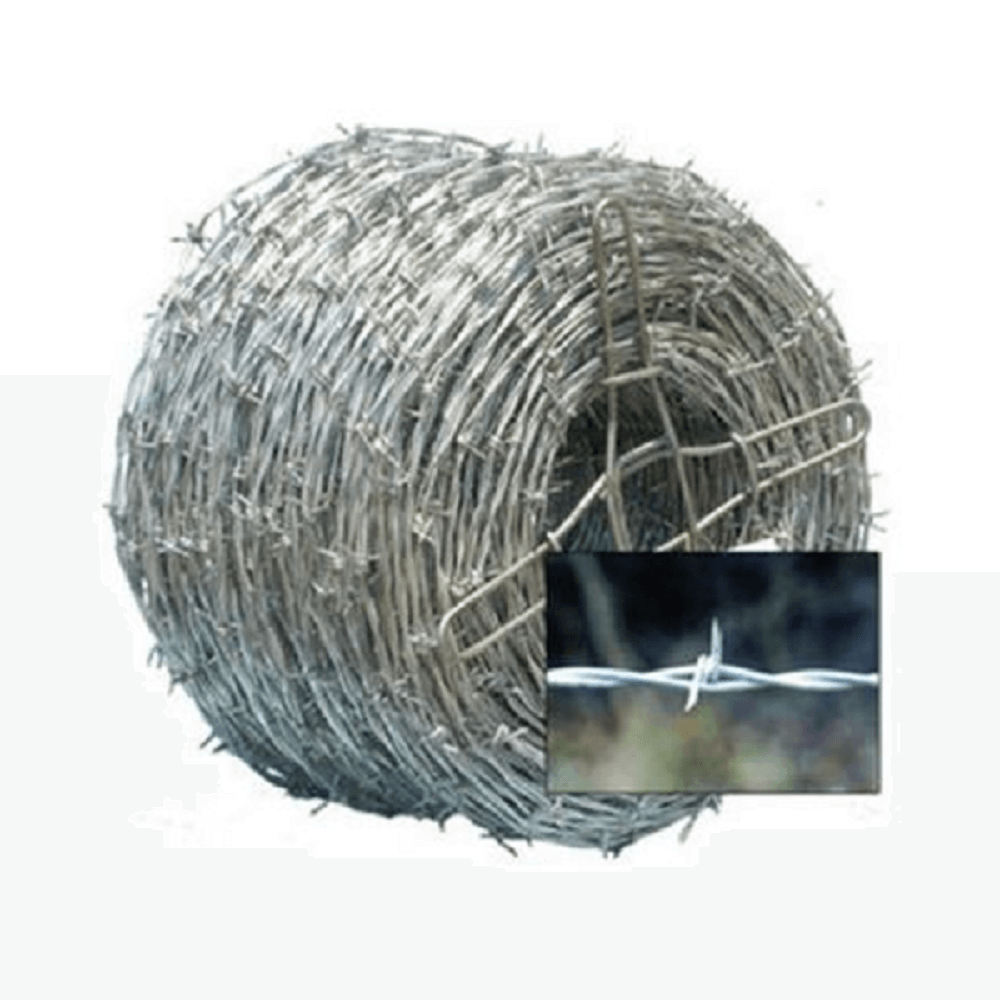 One of the significant benefits of PVC coated barbed wire fencing is its ability to withstand harsh weather conditions. The PVC coating acts as a protective layer, preventing rust and corrosion from compromising the fence's integrity. Whether it's scorching heat or heavy rainfall, this type of fencing ensures long-lasting performance, making it a reliable choice for any property.
Furthermore, the wide array of color options available with PVC coating allows you to customize your fencing to match your property's style and surroundings. No longer limited to the traditional metallic appearance, you can choose from a range of colors that complement your property's aesthetics. Whether you prefer a subtle blend or want to make a bold statement, PVC coated barbed wire fencing offers the versatility you desire.
Another advantage of PVC coated barbed wire fencing is its easy installation process. With the right tools and equipment, setting up this type of fencing is a straightforward task. The PVC coating also helps in minimizing injuries during the installation process, as it eliminates the sharp edges of traditional barbed wire. This not only ensures safety but also makes the installation process more efficient.
When it comes to security, PVC coated barbed wire fencing is a highly effective deterrent. The sharp barbs and the additional layer of PVC coating make it challenging for trespassers to breach the fence. This type of fencing is commonly used in high-security areas such as prisons, military facilities, and restricted zones. Its effectiveness in preventing unauthorized entry ensures the safety and privacy of your property.
Moreover, PVC coated barbed wire fencing requires minimal maintenance. Unlike traditional barbed wire, which may require regular inspections and repairs, PVC coated fencing can withstand wear and tear without compromising its performance. Its low-maintenance nature makes it a cost-effective choice in the long run.
In conclusion, PVC coated barbed wire fencing offers a perfect blend of functionality and style. With its weather resistance, customizable colors, easy installation process, enhanced security, and low maintenance requirements, it is an ideal choice for any property. Ensure the safety and aesthetic appeal of your premises by opting for PVC coated barbed wire fencing. Upgrade your security measures without compromising on style and enjoy the peace of mind you deserve.