When it comes to enhancing the curb appeal of your property, an often overlooked aspect is the design of your fence. Your fence is not just a means to secure your property; it is also a prominent feature that greatly contributes to the overall aesthetics of your home or business. If you are looking for a fence design that combines modernity, style, and practicality, then a 358 welded wire fence is an excellent choice.
The 358 welded wire fence, also known as a prison mesh fence, is a popular choice for high-security applications such as prisons, military bases, and airports. But don't let the name deceive you; this fence design can also be an amazing addition to residential and commercial properties, adding a sleek and contemporary touch while providing the necessary security and privacy.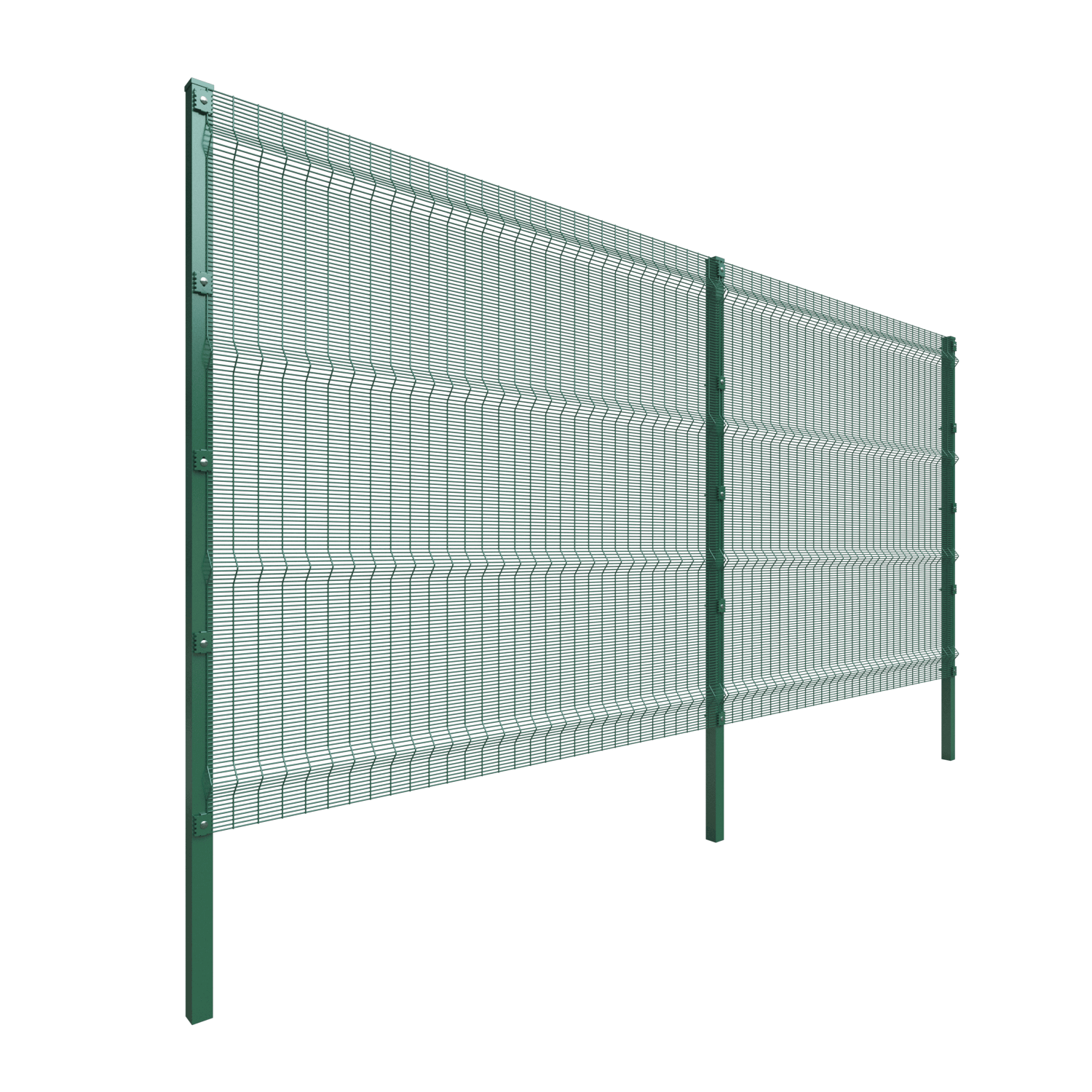 One of the key advantages of the 358 welded wire fence is its durability. Constructed from heavy-gauge steel wires joined together using a welding process, this fence design offers exceptional strength and longevity. It can withstand harsh weather conditions, resist impacts, and deter potential intruders. Unlike traditional fences that may deteriorate over time, a 358 welded wire fence is built to last, ensuring that your property remains secure and visually appealing for years to come.
Another notable feature of the 358 welded wire fence is its narrow mesh design. With vertical wires spaced at 76.2mm and horizontal wires spaced at 12.7mm, the mesh is virtually impossible to climb or cut through, making it an ideal choice for properties that require heightened security. This design not only prevents intrusion but also provides an unobstructed view, allowing you to showcase the beauty of your property while keeping it protected.
In addition to security, the 358 welded wire fence design offers versatility in customization. It comes in various heights, allowing you to choose the perfect height that suits your specific needs. You can also select from a range of colors, such as black, white, or brown, to match your property's aesthetic. With its sleek and modern appearance, a 358 welded wire fence can elevate the overall look and feel of your property, enhancing its curb appeal and making a lasting impression on visitors and passersby.
Maintenance is another factor to consider when choosing a fence design. Traditional fences often require regular maintenance, such as repainting or replacing broken parts. However, with a 358 welded wire fence, maintenance is minimal. The galvanized or powder-coated finish on the steel wires provides corrosion resistance, reducing the need for constant upkeep. This low-maintenance feature not only saves you time and effort but also ensures that your fence maintains its attractive appearance without hassle.
Moreover, the 358 welded wire fence design is versatile in its installation possibilities. Whether you prefer a fence with a flat vertical or inclined topping, or with added features such as razor wire or an anti-climb panel, this design can be customized to meet your specific requirements. Whether you need a sturdy fence for your home, business, or any other property, the 358 welded wire fence presents a flexible solution that combines both functionality and style.
In conclusion, the 358 welded wire fence design offers numerous advantages for boosting curb appeal while providing security and peace of mind. Its durable construction, narrow mesh design, customization options, low maintenance requirements, and versatility in installation make it an excellent choice for any property. By investing in a modern and stylish 358 welded wire fence, you can enhance the overall aesthetics of your property, increase its value, and create a lasting impression that showcases your commitment to both security and style.