Breaking Down the Components of a 358 Welded Wire Fence
A 358 welded wire fence is an essential investment for anyone seeking exceptional security and longevity in their fencing solution. With its superior strength and durability, this type of fence has become the top choice for high-security applications like correctional facilities, military sites, and airports. In this article, we will delve into the key components of a 358 welded wire fence and highlight the remarkable features and advantages that make it an unparalleled choice.
The first component that sets a 358 welded wire fence apart is the high-quality wire mesh panels. These panels are meticulously engineered using heavy-gauge steel wires, precisely welded at each intersection. This meticulous welding process creates a strong and rigid mesh structure that is extremely difficult to penetrate, providing an effective deterrent against potential intruders. Furthermore, the anti-climb characteristics of the mesh make it virtually impossible for anyone to gain unauthorized access, ensuring the utmost security for your premises.
Another vital component of a 358 welded wire fence is the robust and corrosion-resistant coating. The panels undergo a meticulous galvanizing process that protects them from rust and corrosion, making the fence suitable for even the harshest weather conditions. Additionally, the panels can be powder-coated in a variety of colors, allowing you to match the fence to your surroundings or branding requirements. This combination of galvanization and powder-coating ensures not only exceptional durability but also an aesthetically pleasing appearance.
The third essential component to consider is the gate system. A well-designed gate system is crucial for efficient access control and seamless integration with the fence. With a 358 welded wire fence, you have the advantage of customizing your gate system to meet your specific needs. Whether it is a sliding gate, swing gate, or cantilever gate, you can be confident that it will be crafted with the same high-quality materials and attention to detail as the fence itself.
Moreover, the installation process of a 358 welded wire fence is relatively straightforward, resulting in cost and time savings. The panels can be easily attached to steel posts using specialized brackets, ensuring a secure and hassle-free installation. This ease of installation combined with the low maintenance requirements of the fence make it a practical choice for any facility that values efficiency and long-term cost-effectiveness.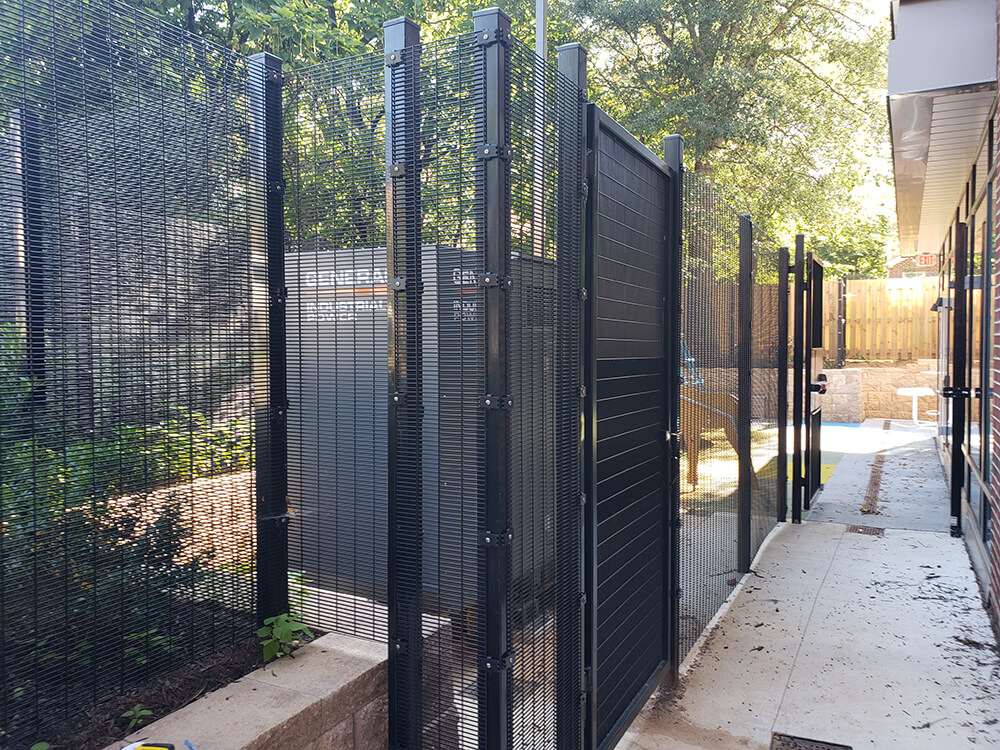 In conclusion, a 358 welded wire fence encompasses superior components that make it the ultimate security solution. From the robust mesh panels and corrosion-resistant coating to the customizable gate system and easy installation process, every aspect of this fence is designed to provide unbeatable security and durability. Invest in a 358 welded wire fence today and experience the peace of mind that comes with knowing that your property is protected by the finest fencing solution available.