Title: Embrace Tradition and Enhance Crowd Management with Bridge Foot Style Barriers
Introduction:
In today's fast-paced world, bridging the gap between tradition and modernity is a remarkable feat. And when it comes to crowd management, the significance of maintaining timeless traditions becomes even more essential. Bridge Foot Style Barriers exemplify this fusion, offering a unique solution that combines the elegance of tradition with the practicality of modern crowd control. Let us delve into the fascinating world of these barriers and discover how they elevate crowd management to new heights.
1. Aesthetic Brilliance: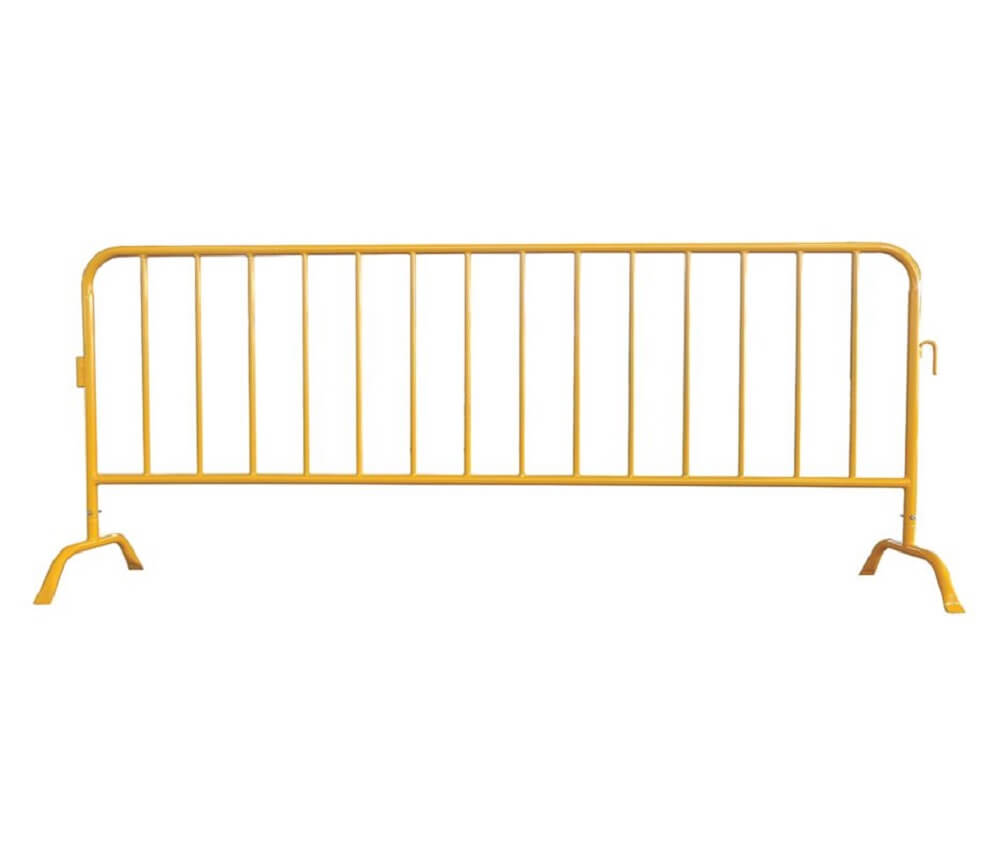 Bridge Foot Style Barriers are meticulously crafted to exude timeless elegance. Inspired by the architectural marvels of the past, these barriers add a touch of grandeur to any event or venue. With their classic design, they seamlessly blend into surroundings, capturing the essence of tradition while ensuring crowd safety. The visually appealing appearance of these barriers enhances the overall ambiance, leaving a lasting impression on attendees.
2. Superior Durability:
Constructed with high-quality materials, Bridge Foot Style Barriers are built to withstand the test of time. The robust design ensures resilience against heavy usage and external impacts, guaranteeing long-term performance even during demanding events. With minimal maintenance requirements, these barriers serve as a reliable crowd management solution, reducing the need for frequent replacements. Investing in Bridge Foot Style Barriers is not just a testament to tradition but also a wise economic decision.
3. Optimal Versatility:
Whether it's a grand gala, a sporting event, or a corporate function, Bridge Foot Style Barriers adapt effortlessly to any setting. Featuring interlocking capabilities, these barriers create a strong and secure demarcation, efficiently guiding and managing crowds. Moreover, their customizable nature allows for various configurations, adapting to different crowd sizes and venue layouts. From creating orderly queues to separating designated areas, these barriers provide unparalleled versatility in crowd control.
4. Harmonious Functionality:
While Bridge Foot Style Barriers pay homage to the past, their functionality caters to modern crowd management needs. Embracing advanced technology, these barriers offer optional add-ons such as LED lighting or digital signage, further enhancing their visibility and effectiveness. By seamlessly integrating with modern amenities, these barriers create a harmonious blend of tradition and innovation, ensuring a safe and engaging environment for both organizers and attendees.
Conclusion:
Bridge Foot Style Barriers merge the beauty of tradition with the convenience of contemporary crowd management. With their captivating aesthetics, exceptional durability, versatility, and seamless functionality, these barriers elevate any event or venue to a whole new level. Embrace the tradition, embrace the future – choose Bridge Foot Style Barriers for unparalleled crowd management success.