When it comes to safeguarding your property, one of the most effective measures you can take is to invest in a high-security fence. A well-designed fence not only serves as a physical deterrent but also provides peace of mind knowing that your premises are protected. In this article, we will delve into the essential features to consider when building a high-security fence and how our brand's products can meet your specific needs.
1. Material Strength and Durability:
The first aspect to focus on when constructing a secure fence is the material used. Opting for a high-quality, robust material such as galvanized steel or aluminum ensures maximum strength and durability. Our brand takes pride in offering premium metal fencing solutions that are specifically engineered to withstand even the harshest weather conditions and withstand any attempted breach.
2. Height and Deterrence:
To effectively deter potential intruders, the height of your security fence plays a crucial role. For optimal security, it is recommended to have a fence that is at least 6 feet tall. However, depending on your requirements, our brand offers customizable options that can be tailored to your desired height. Our fences are designed to be an imposing physical barrier, making them an outstanding deterrent to trespassers.
3. Anti-Climbing Features: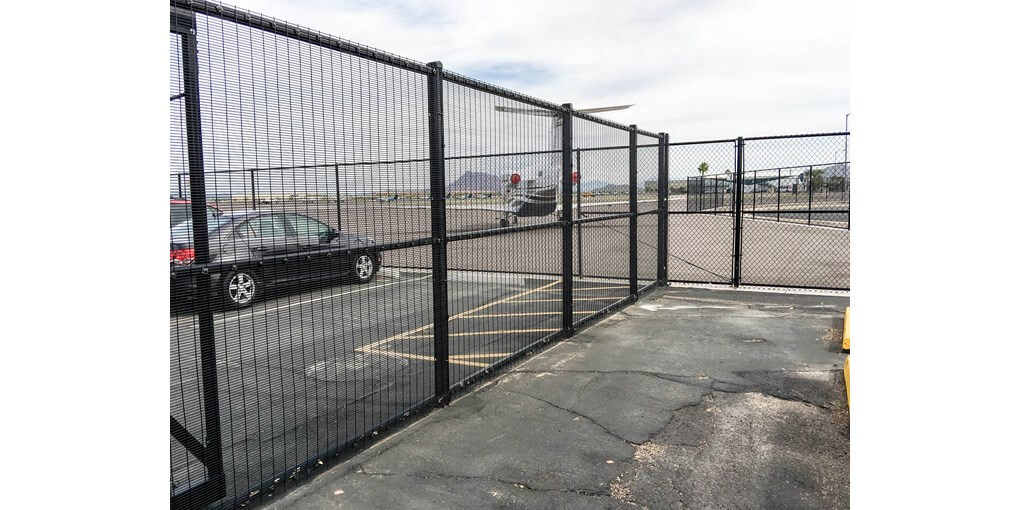 Equally important is incorporating anti-climbing features into your high-security fence. Our brand's fences are equipped with innovative designs that make it extremely difficult for unauthorized individuals to climb over. Options such as smooth-top finishes, angled tops, or the addition of barbed wire can significantly enhance the security of your fence, preventing any potential breaches.
4. Surveillance Compatibility:
In today's technologically advanced world, integrating surveillance systems with your high-security fence is vital. Our brand understands this need, which is why our fences are designed to seamlessly accommodate various surveillance equipment such as video cameras, motion sensors, and security lighting systems. By combining a sturdy fence with cutting-edge surveillance technology, you can enjoy round-the-clock monitoring of your property, further enhancing its security.
5. Access Control:
Controlling access to your property is a fundamental part of any high-security system. Our brand offers a comprehensive range of access control options, including keyless entry systems, electronic gates, and proximity card readers. These features not only enhance security but also provide convenience for authorized individuals, ensuring smooth entry and exit processes.
Investing in a high-security fence is an investment in the protection of your property, assets, and loved ones. Our brand understands the significance of creating a robust and reliable security solution, which is why we offer top-notch products that incorporate all the essential features mentioned above. Don't compromise on your security – choose our brand for an unparalleled level of protection, providing you with the peace of mind you deserve.