Title: Unveiling the Unmatched Strengths and Limitations of Chain Link Wire Fences
Introduction:
Chain link wire fences are indubitably one of the most widely used fencing solutions worldwide. With a profound understanding of their strengths and limitations, we can appreciate the unparalleled benefits they offer in various applications. In this article, we will delve into the features and advantages of chain link wire fences, shedding light on why they continue to be the preferred choice for both residential and commercial customers.
Security Reinforced Through Durability:
When it comes to securing your property, chain link wire fences emerge as the ultimate fortresses. Constructed using galvanized steel wire, these fences offer exceptional resilience against external forces, ensuring enhanced security for both residential and commercial premises. With their formidable strength, they stand as an effective deterrent against unwanted intrusions, safeguarding your assets and providing peace of mind.
Versatility Enabling Customization:
Chain link wire fences are renowned for their versatility, empowering individuals and organizations to tailor their fencing solution according to their specific needs. The open-weave design allows for easy customization, as additional features such as barbed wire, privacy slats, or even digital security systems can be seamlessly integrated. This adaptability makes chain link wire fences suitable for a wide range of applications, from perimeter protection to securing playgrounds, industrial sites, sports facilities, and even animal enclosures.
Low Maintenance and Cost-Effective: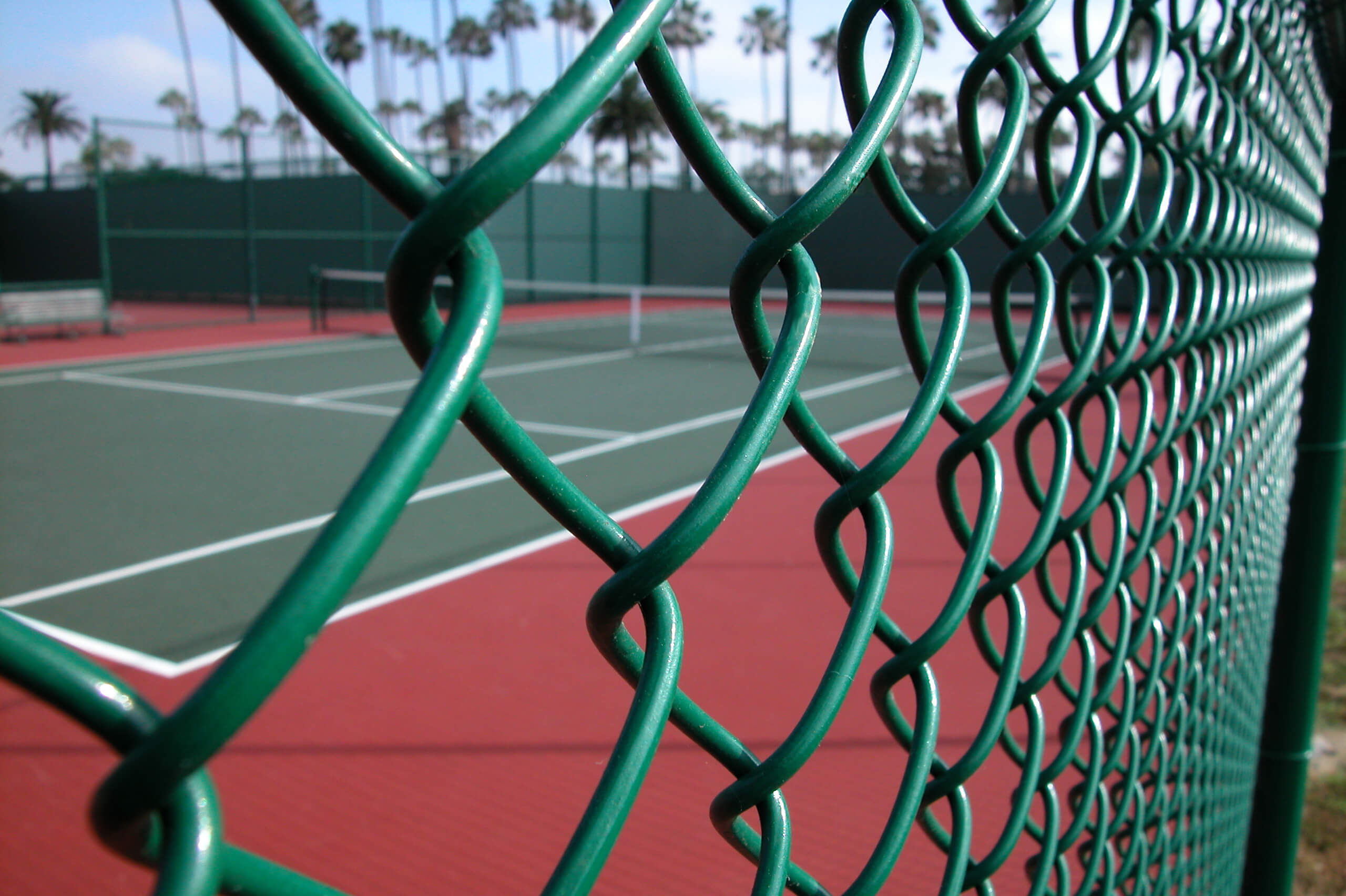 Efficiency and frugality are essential considerations for any fencing solution, and chain link wire fences shine in both aspects. Their low-maintenance nature requires minimal upkeep, saving valuable time and resources. Unlike traditional wooden fences that may need repainting or replacements, chain link wire fences retain their reliability and structural integrity for years to come. Moreover, their cost-effectiveness in terms of initial investment and long-term maintenance make them a prudent choice for budget-conscious customers, guaranteeing high value for every dollar spent.
Optimized Airflow & Unobtrusive Appearance:
Chain link wire fences offer an excellent balance between security and visibility. Their open-weave design allows for optimal airflow, ensuring good ventilation and minimizing wind resistance. This advantage is particularly beneficial for sports facilities, agricultural sites, and outdoor enclosures involving animals, as it promotes a healthy and conducive environment. Furthermore, the unobtrusive appearance of chain link wire fences preserves the aesthetics of the surroundings, leaving a visually pleasing impression without compromising on security.
Conclusion:
In light of their undeniable strengths, it is evident why chain link wire fences continue to be a top choice for customers seeking a reliable and versatile fencing solution. Whether it is the fortified security, ease of customization, low maintenance, or optimized airflow, these fences offer a myriad of benefits that outshine their limitations. When considering a fencing solution for your property, embracing the strength and versatility of chain link wire fences ensures you make a long-lasting investment that prioritizes both your security and peace of mind.