When it comes to ensuring the security of your property, one of the most important considerations is the type of fence you choose. Among the various options available, the 358 welded wire fence stands out as a superior choice. With its combination of strength, durability, and effectiveness, this fence provides a long-lasting solution for protecting your valuable assets. Let's dive into the details and explore why the 358 welded wire fence is the top choice for ensuring security.
1. Unmatched Strength: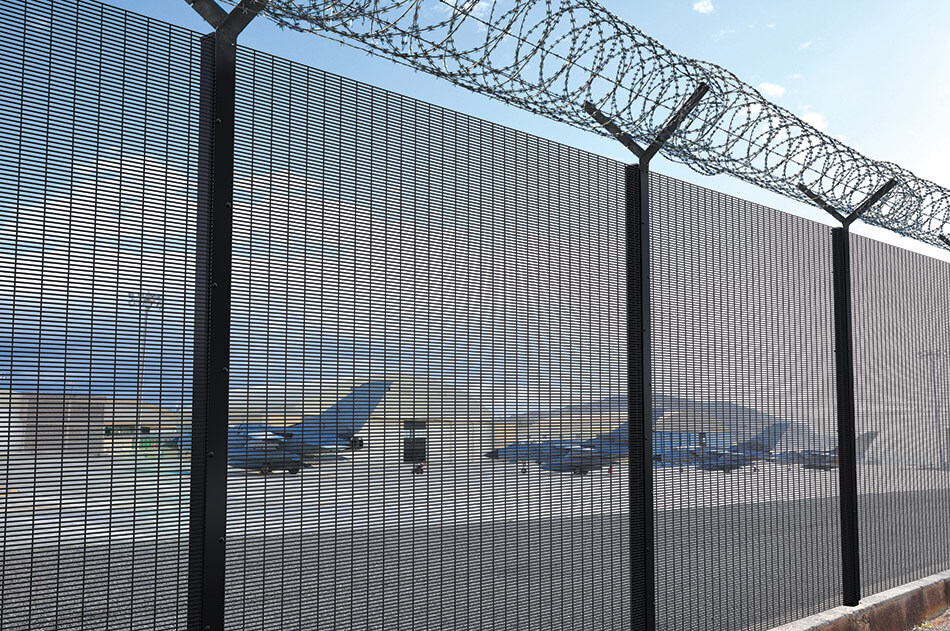 The 358 welded wire fence is renowned for its exceptional strength. The name "358" refers to its measurements, with 3 inches by 0.5 inches (76.2mm x 12.7mm) apertures and 8-gauge (4mm) wire thickness. This construction makes it incredibly difficult for intruders to cut or climb over the fence, providing a strong deterrent to potential trespassers. Whether you are securing a residential, commercial, or industrial property, the 358 welded wire fence offers the utmost strength and resilience.
2. Enhanced Durability:
Durability is a key factor to consider when selecting a security fence, and the 358 welded wire fence excels in this aspect. Constructed with high-quality galvanized steel or coated with PVC, this fence is highly resistant to rust, corrosion, and harsh weather conditions. This means that it can withstand the test of time, ensuring long-lasting security for your property. The durable nature of the 358 welded wire fence makes it a cost-effective investment in the long run, as it requires minimal maintenance and replacement.
3. Enhanced Privacy:
Apart from security, privacy is another crucial aspect for many property owners. The 358 welded wire fence provides an ideal solution, offering a level of privacy while still allowing visibility. The small-sized apertures prevent prying eyes from seeing inside your property, while still allowing you to maintain a clear view of the surroundings. This balance between privacy and visibility ensures that you can enjoy the benefits of both aspects without compromising on security.
4. Versatility in Application:
The versatility of the 358 welded wire fence is another reason why it is a popular choice among property owners and security professionals. Its design and construction make it suitable for various applications. Whether you need to secure a residential property, commercial area, transportation infrastructure, or correctional facility, the 358 welded wire fence can meet your requirements effectively. Its adaptability, combined with its strength and durability, makes it an excellent choice for any security project.
5. Cost-Effective Solution:
Investing in security measures can be a substantial financial decision. However, the 358 welded wire fence offers a cost-effective solution in the long run. With its extended lifespan, minimal maintenance requirements, and ability to withstand harsh conditions, this fence ensures you get the best value for your money. Additionally, its effectiveness in deterring intruders can save you from potential losses or damages that could occur in the absence of a robust security system.
In conclusion, when it comes to choosing the right fence to protect your property, the 358 welded wire fence stands tall as an unbeatable option. With its unmatched strength, enhanced durability, privacy features, versatility, and cost-effectiveness, it ticks all the boxes for an effective and long-lasting security solution. Invest in the 358 welded wire fence and ensure the safety and protection of your valuable assets for years to come.