358 Welded Wire Fence: Unleashing Unparalleled Security and Protection
In the pursuit of a secure and protected environment, one cannot compromise on the quality and reliability of the chosen security solution. This is where the 358 Welded Wire Fence emerges as the unrivaled choice, guaranteeing unwavering security like none other.
Crafted with meticulous precision using advanced welding techniques, the 358 Welded Wire Fence stands tall as a formidable barrier against intruders and potential threats. This state-of-the-art security solution, with its unique design, offers an impenetrable fortress that ensures peace of mind for homeowners and businesses alike.
Unmatched strength serves as the cornerstone of the 358 Welded Wire Fence. Its paneled structure, featuring closely spaced horizontal and vertical wires, creates a tightly woven mesh that is virtually impossible to breach. Intruders are left with no weak points to exploit, as each wire is welded at every intersection without compromise.
The sheer durability of the 358 Welded Wire Fence sets it apart from traditional security measures. Constructed with sturdy galvanized steel, it exhibits exceptional resistance to corrosion and wear, remaining damage-free for years to come. Harsh weather conditions, be it scorching heat, heavy rains, or biting cold, fail to diminish the fence's structural integrity, guaranteeing round-the-clock security.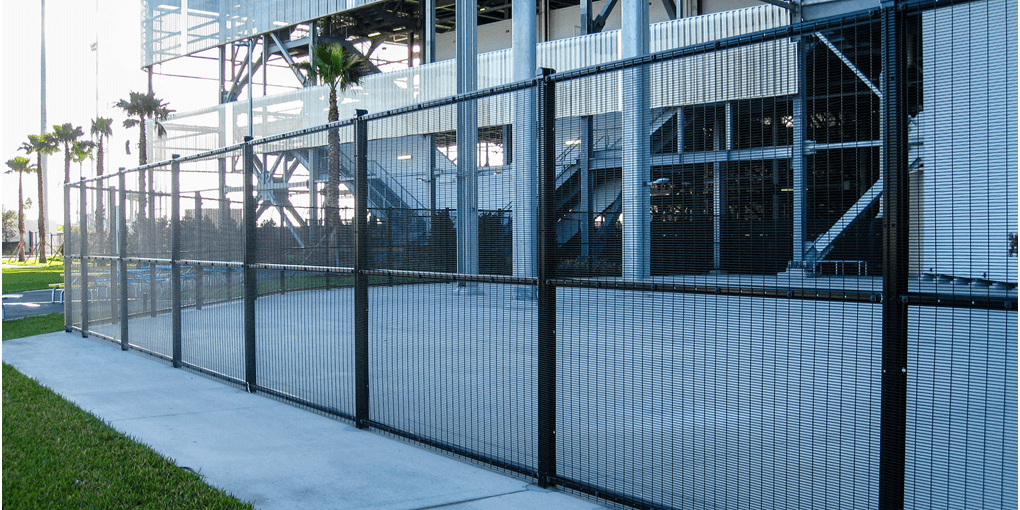 Unique to the 358 Welded Wire Fence is its unobtrusive appearance, blending seamlessly with any architectural style or landscape. The fence's sleek and minimalist design ensures that the focus remains on security without compromising aesthetic appeal. Fade-resistant powder coatings in a range of colors further enhance its visual allure, making it an attractive addition to any property.
Versatility is another key advantage offered by the 358 Welded Wire Fence. Catering to diverse security needs, it can be customized to various heights and widths, offering tailored solutions for residential, commercial, and industrial applications. With easy installation and adaptability to uneven terrains, this fence seamlessly adapts to any environment, ensuring complete security without compromising convenience.
It is worth noting that the 358 Welded Wire Fence is not merely a security solution, but a long-term investment that pays dividends in the form of peace of mind, reduced risks, and enhanced property value. Its proven track record and industry acclaim make it the go-to choice for those who refuse to settle for anything less than unparalleled security and protection.
Embrace the unwavering strength, durability, and elegance of the 358 Welded Wire Fence. Invest in uncompromised security, and safeguard what matters most to you.