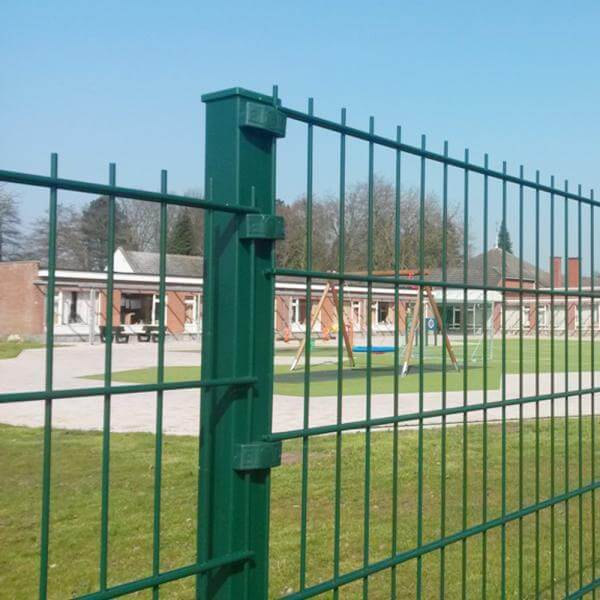 Metal fence posts are a popular choice among homeowners and businesses alike. They offer unbeatable strength and durability compared to other materials such as wood or vinyl. Whether you're looking to install a fence to keep your property secure, improve curb appeal or simply enhance your outdoor space, metal posts should be at the top of your list.
The main advantage of metal fence posts is their ability to withstand harsh weather conditions and heavy weight. Due to their robust construction, they can stand up to strong winds, rain, hail, and snow, which makes them ideal for use in any climate. Additionally, metal posts are resistant to insect infestations, rot, and decay, ensuring that your fence will remain intact and attractive for many years to come.
There are several types of metal fence posts to choose from, including steel, wrought iron, and aluminum. Steel posts are the strongest and most durable, making them ideal for industrial or agricultural use. Wrought iron posts offer a classic look, while aluminum posts are lightweight and easy to install.
When choosing metal fence posts, it's important to consider the purpose of your fence and the type of terrain on which it will be installed. If you're installing a fence on uneven ground, for example, you may want to consider posts with adjustable height or topography-following capabilities. Likewise, if you're building a fence near water, you'll want to opt for posts that are resistant to rust or corrosion.
Metal fence posts are also popular for their versatility. They can be used in a variety of fence styles, ranging from traditional picket fences to modern wire mesh panels. They are also easy to paint or coat, giving you the freedom to customize your fence to match your landscaping needs.
In conclusion, if you're looking for a strong and durable fence that can withstand all types of weather and terrain, metal fence posts are an excellent choice. They offer unbeatable strength, durability, and versatility, making them a smart investment for any home or business owner. So why wait? Choose metal fence posts today and enjoy the benefits of a secure and attractive fence for years to come.