Choose the Superior Quality of 358 Welded Wire Fence for Maximum Security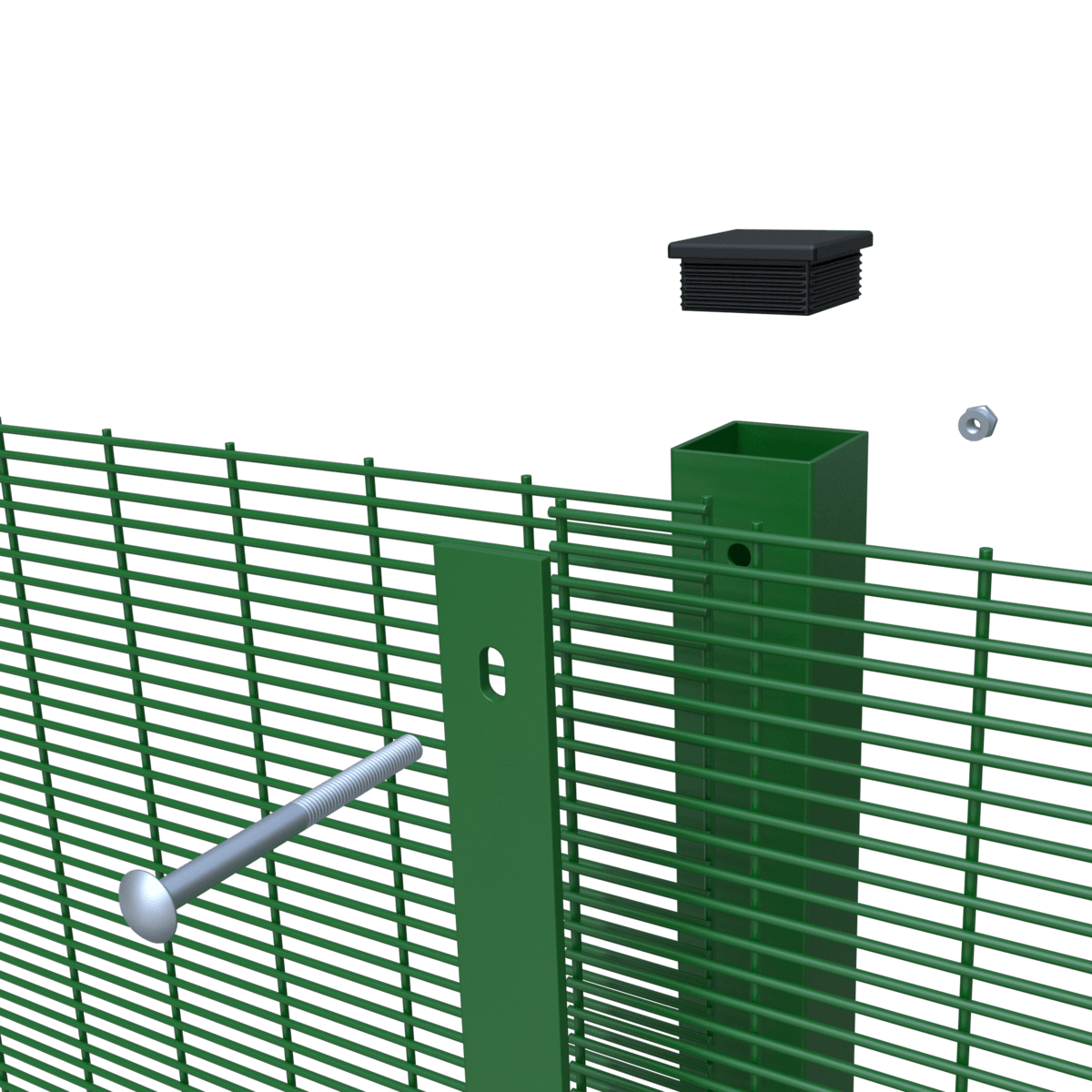 In today's fast-paced world, ensuring security has become a top priority for individuals and organizations alike. Whether you want to protect your home, office, or any other premises, installing a reliable and robust security fence is crucial. When it comes to maximum security, the 358 welded wire fence stands out as the top choice. With its superior quality and unmatched durability, this fence offers unparalleled protection against unauthorized access, giving you peace of mind.
The 358 welded wire fence, also known as the anti-climb fence or prison mesh, is specifically designed to prevent intrusion and maximize security. Its unique name derives from its mesh size of 3″ × 0.5″ × 8 gauge, where 3″ and 0.5″ refer to the height and width of the rectangular openings, respectively. The 8 gauge indicates the thickness of the wire used. This design makes the fence virtually impossible to climb, cut, or penetrate, ensuring maximum security.
One of the key advantages of the 358 welded wire fence is its exceptional strength and durability. Made from galvanized steel wire, it is resistant to corrosion and can withstand harsh weather conditions. This fence is built to last, ensuring long-term security without the need for constant repairs or replacements. Its sturdy construction makes it an ideal choice for high-security areas such as prisons, military installations, and power plants.
Furthermore, the 358 welded wire fence offers excellent visibility while maintaining security. The narrow rectangular openings provide clear visibility, allowing for effective monitoring and surveillance. This feature is particularly beneficial for areas that require constant supervision, such as airports, train stations, and government facilities. With the 358 welded wire fence, security personnel can easily spot any suspicious activities outside the premises.
Another significant advantage of the 358 welded wire fence is its versatility. It can be customized to meet specific security requirements, making it suitable for various applications. The fence height can be adjusted, and additional features such as barbed wire or razor wire can be added to enhance security further. This flexibility ensures that the fence can adapt to the needs of different environments, be it a residential property, commercial establishment, or industrial facility.
When it comes to installation, the 358 welded wire fence offers convenience and ease. Its modular design allows for simple and straightforward installation, saving time and effort. The fence panels are pre-welded, ensuring consistent quality and a seamless finish. This not only speeds up the installation process but also adds to the overall aesthetic appeal. The fence can be powder coated in various colors to blend harmoniously with the surroundings, creating a visually pleasing security solution.
Moreover, the 358 welded wire fence requires minimal maintenance, further enhancing its appeal. Unlike traditional fences that may require frequent painting or staining, this fence retains its appearance and functionality with little to no upkeep. This low maintenance requirement makes it a cost-effective choice in the long run, saving both time and money.
In conclusion, when it comes to maximum security, choosing the superior quality of the 358 welded wire fence is a wise decision. Its unrivaled strength, durability, visibility, and versatility make it the ideal solution for any high-security application. With its easy installation and minimal maintenance requirements, this fence provides long-lasting security without compromising on aesthetics. Invest in the 358 welded wire fence for maximum security and enjoy the peace of mind that comes with knowing your premises are well-protected.