Choose Barbed Wire as Your Ultimate Protective Fencing Solution
When it comes to safeguarding your property, finding a fencing solution that offers top-notch security is crucial. Barbed wire, with its unrivaled strength and durability, stands out as the ultimate choice for protecting your investment. Let's explore the remarkable features and advantages of barbed wire to understand why it should be your preferred fencing solution.
1. Unparalleled Security: Barbed wire is renowned for its ability to provide unmatched security. With sharp, strategically placed barbs, it forms a formidable deterrent against intruders and trespassers. Its formidable nature ensures that your property remains safeguarded, giving you peace of mind.
2. Superior Strength: Constructed from high-quality galvanized steel wire, barbed wire offers unparalleled strength and resilience. This enduring material combats corrosion, harsh weather conditions, and attempts to breach the fence. Its robustness ensures a long-lasting fencing solution that can withstand the test of time.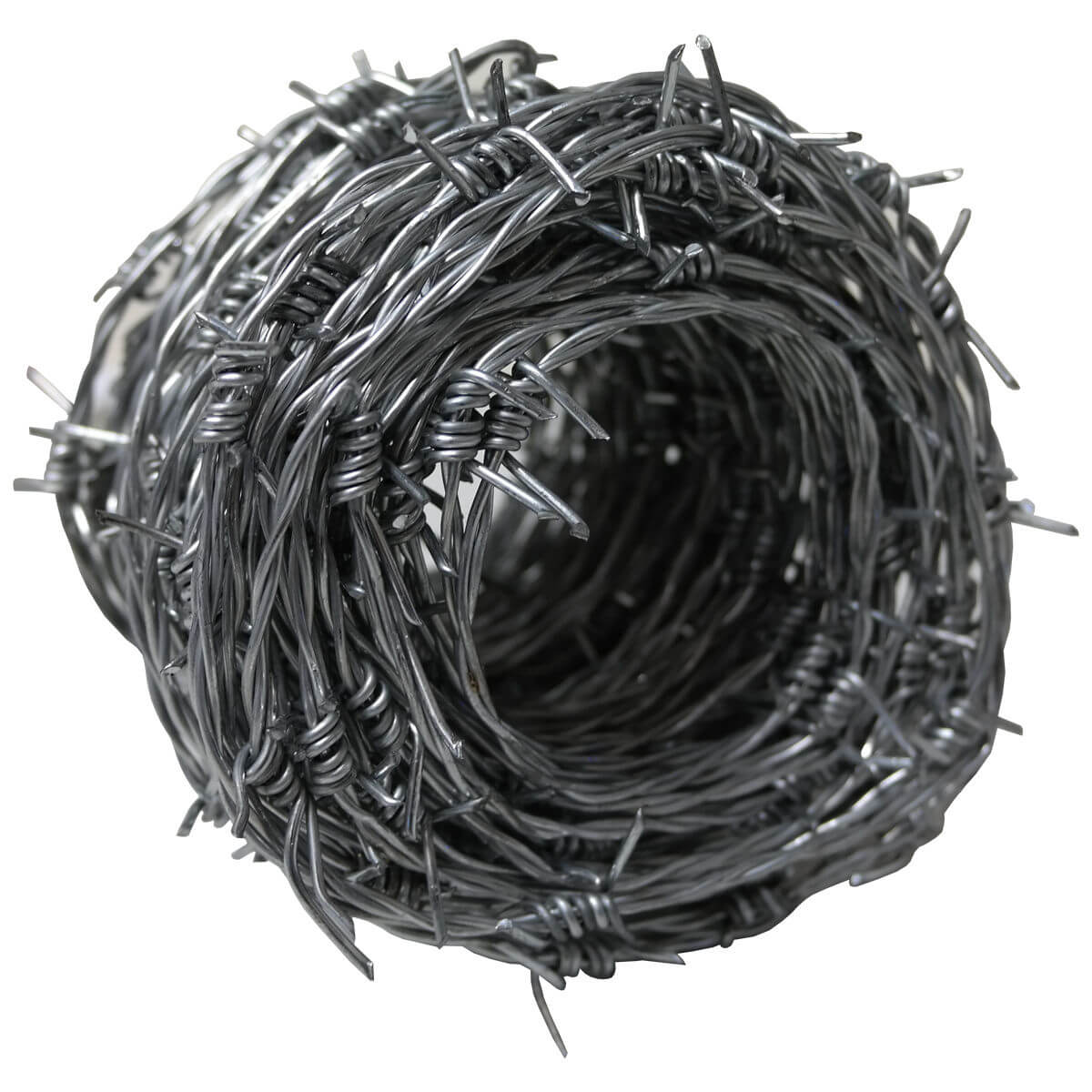 3. Cost-Effective Solution: Barbed wire excels in both performance and affordability, making it an excellent choice for those seeking a cost-effective security solution. With its relatively low installation and maintenance expenses, barbed wire provides exceptional value for your investment.
4. Versatility: Whether you have a large estate, agricultural land, or an industrial facility to protect, barbed wire is the versatile fencing solution you need. Its adaptable design can be tailored to suit various terrains and property types, ensuring comprehensive protection wherever it is installed.
5. Easy Installation and Maintenance: Installing barbed wire is a hassle-free process, thanks to its straightforward design and installation techniques. Furthermore, regular maintenance only requires periodic inspections and minor repairs, making it convenient and time-saving.
6. Deterrence and Control: Barbed wire not only acts as a physical barrier but also serves as a powerful visual deterrent. Its presence alone sends a strong message to potential intruders, deterring them from attempting unauthorized access. By choosing barbed wire, you demonstrate your commitment to proactive security measures.
7. Environmentally Friendly: Barbed wire is an eco-friendly choice for fencing solutions as it requires minimal resources for manufacturing and upkeep. Its long lifespan ensures minimal waste, making it a sustainable option for protecting your property without harming the environment.
By selecting barbed wire as your protective fencing solution, you invest in a trustworthy and efficient security system. Its unbeatable security, durability, versatility, and cost-effectiveness make it the preferred choice for numerous property owners.
Remember, when it comes to defending what matters most to you, making the right choice in fencing is paramount. Choose barbed wire and gain peace of mind knowing your property is safeguarded by the best.