Enhanced Security Starts with High-Quality Barbed Wire
Ensuring the safety and security of your premises is paramount in today's world. When it comes to enhancing the security measures, barbed wire stands as a formidable option. However, not all barbed wire is created equal. To truly fortify your perimeter, it is essential to choose high-quality barbed wire that guarantees superior security. Let's explore the key factors to consider when selecting barbed wire and how our premium brand excels in delivering enhanced security solutions.
1. Material Strength:
When it comes to barbed wire, strength is the foundation of security. Our high-quality barbed wire is meticulously manufactured using durable and robust materials. With excellent tensile strength, it effectively reinforces the boundaries, deterring any potential intrusions. The superior material strength of our brand ensures longevity and reliability, providing a long-term security solution for your premises.
2. Sharpness and Barb Design:
The effectiveness of barbed wire lies in its ability to impede and deter unauthorized access. Our brand takes pride in crafting barbed wire with utmost sharpness, serrated edges, and precisely designed barbs. This design discourages and prevents any attempts at breaching the perimeter. With our barbed wire, you can rest assured knowing that your security is maximized.
3. Resilience to the Elements:
Barbed wire is exposed to various weather conditions and environmental factors, making its resilience crucial. Our high-quality barbed wire is engineered to withstand harsh climates, extreme temperatures, and corrosion. Whether it's scorching heat, torrential rains, or relentless snow, our barbed wire will not lose its efficacy. It ensures that your security remains intact, irrespective of the weather outside.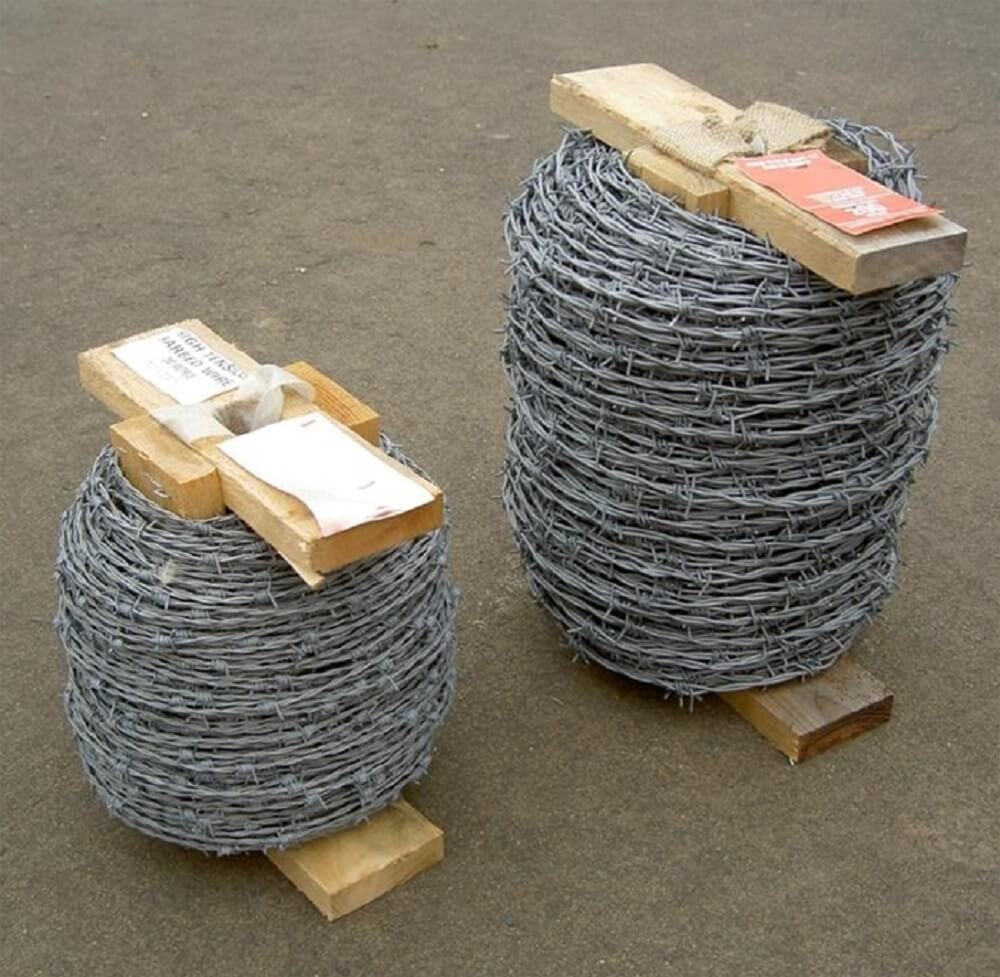 4. Ease of Installation:
Efficiency is key when it comes to security installations. Our premium barbed wire is designed with ease of installation in mind. With a user-friendly setup process, it saves time and effort without compromising on security. Our brand's barbed wire can be quickly and securely installed, providing immediate fortification to your perimeter.
5. Trusted by Professionals:
Our high-quality barbed wire has earned the trust of security professionals across industries. With a proven track record of securing government facilities, correctional institutions, military bases, and private properties, our brand has consistently exceeded expectations. Choosing our barbed wire means aligning yourself with the most reliable and trusted security solution available.
Investing in high-quality barbed wire is an investment in your peace of mind. With unparalleled strength, precision design, resilience, ease of installation, and professional trust, our brand offers the ultimate security enhancement. Safeguard your premises with our top-of-the-line barbed wire – because when security matters, compromise is not an option.