Introduction:
When it comes to securing your property, barbed wire remains a popular and effective option. Its versatility, affordability, and deterrent capabilities make it an ideal choice for a wide range of applications. However, not all barbed wires are created equal, and selecting the right one is crucial to achieve optimal efficiency and security. In this article, we will discuss the factors to consider when choosing barbed wire, the different types available, and how to maintain its effectiveness over time.
1. Strength and Durability:
The strength and durability of barbed wire are important factors to consider while determining its effectiveness. Look for wires manufactured with high-quality materials such as galvanized steel, which provides resistance against rust and corrosion. These wires are capable of withstanding harsh weather conditions, ensuring long-term security without compromising efficiency.
2. Sharpness and Spacing of Barb:
The sharpness and spacing of barbs greatly influence the efficiency of barbed wire as a security measure. Ensure that the barbs are properly shaped and evenly spaced along the wire to maximize deterrence. The ideal spacing between barbs should be consistent, generally ranging from 3 to 5 inches, preventing intruders from easily circumventing the wire. Additionally, sharp barbs increase the level of difficulty for trespassers to breach the barrier, further enhancing its security.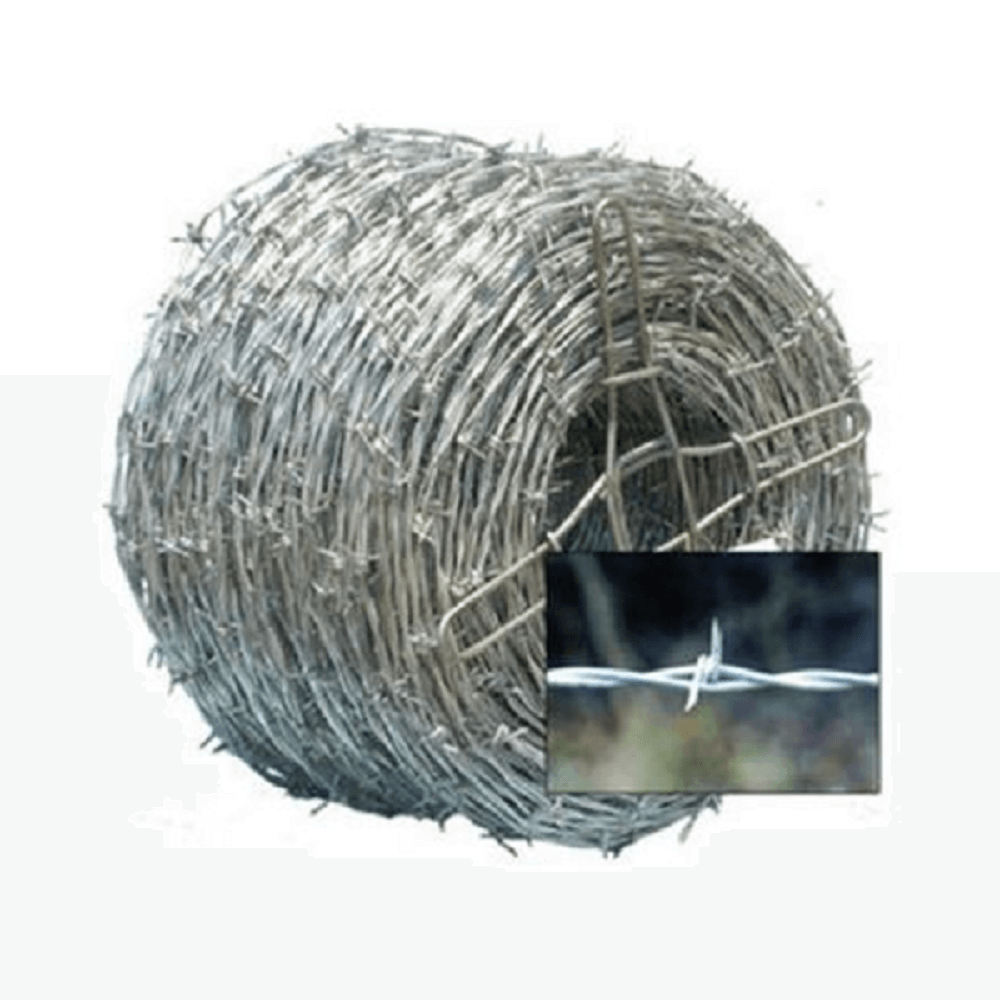 3. Wire Gauge and Tensile Strength:
The gauge and tensile strength of the wire play a crucial role in determining its effectiveness as a security measure. The wire gauge refers to the thickness of the wire, with lower gauge numbers representing thicker wires. Thicker wires offer greater strength and resistance to cutting or bending, making them more effective in deterring unwanted intrusions. Similarly, the tensile strength indicates the wire's ability to withstand pressure without breaking. Opt for barbed wire with higher tensile strength to ensure enhanced security and longevity of your perimeter.
4. Coatings and UV Resistance:
Consider barbed wires that come with additional coatings for improved longevity. PVC coatings provide an extra layer of protection against weather elements, enabling the wire to retain its strength and sharpness for a longer period. UV-resistant coatings are essential, especially for outdoor installations, as they prevent damage caused by prolonged exposure to sunlight.
5. Legal Considerations:
Before installing barbed wire, it is crucial to consult local laws and regulations regarding its usage. Some areas may have specific requirements for the height, location, or signage associated with the use of barbed wire. Complying with these legal considerations not only ensures that you avoid unnecessary penalties, but it also demonstrates a responsible and considerate use of security measures.
Conclusion:
Selecting the right barbed wire is essential to ensure the efficiency and security of your property. Consider factors such as strength, durability, sharpness, spacing, wire gauge, tensile strength, coatings, and legal requirements when making your decision. By investing in high-quality barbed wire and maintaining it correctly, you can create a formidable barrier that deters intruders, ensuring the safety and security of your premises for years to come.