Introduction:
When it comes to enhancing the privacy, security, and aesthetic appeal of your home, selecting the right fence is crucial. A well-chosen residential fence not only adds value to your property but also reflects your personal style. With numerous fence options available in the market, making the right choice can be overwhelming. However, by considering key factors such as material, style, functionality, and maintenance requirements, you can ensure that you select the perfect residential fence for your home.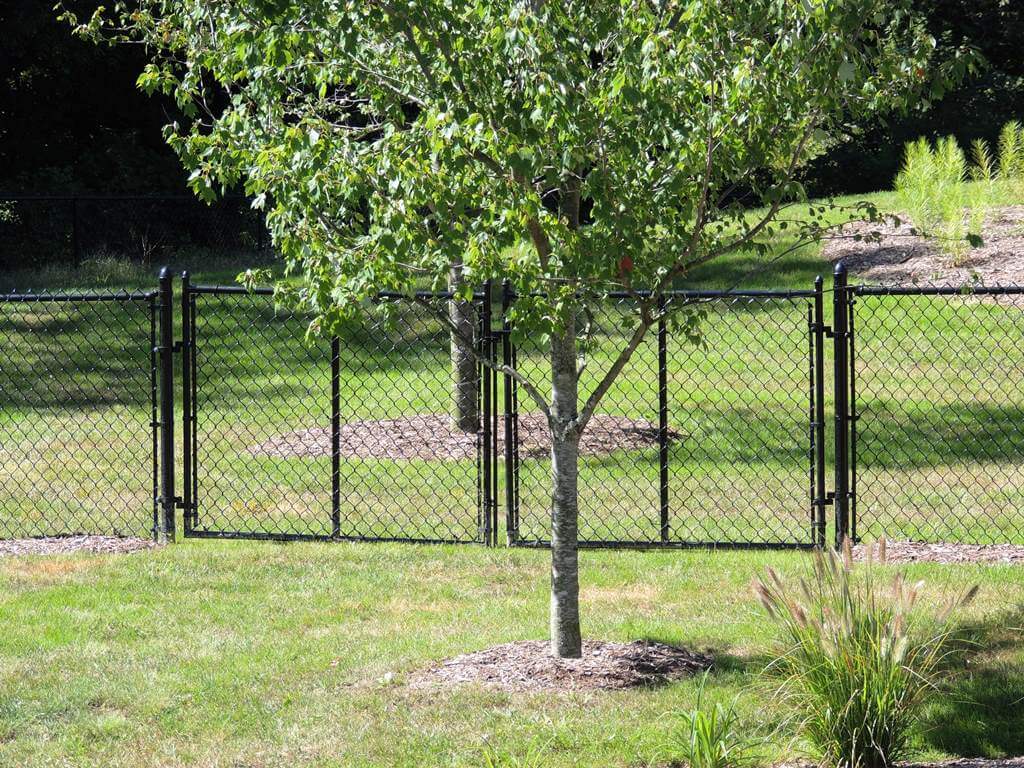 1. Material:
The material of the fence plays a significant role in its overall durability, maintenance requirements, and aesthetic appeal. Here are some popular options to consider:
a. Wooden Fences: Timeless and versatile, wooden fences offer a classic look and natural charm. They provide excellent privacy but require regular maintenance to prevent rotting, warping, or insect infestations.
b. Vinyl Fences: Known for their durability and low maintenance, vinyl fences are resistant to pests, rotting, and fading. They come in various styles and colors, allowing you to customize your fence according to your preferences.
c. Metal Fences: If security is a top concern, metal fences, such as aluminum or wrought iron, are ideal options. They provide sturdy protection and require minimal maintenance. Additionally, metal fences can be aesthetically pleasing and complement various architectural styles.
d. Composite Fences: Combining the benefits of wood and plastic, composite fences are durable, long-lasting, and require minimal maintenance. They offer the natural appearance of wood without the associated drawbacks.
2. Style:
The style of your residential fence should complement your home's architecture and reflect your personal taste. Consider the following popular styles:
a. Traditional: A classic picket fence or a wooden privacy fence with decorative lattice panels adds a timeless charm to your home. These styles are versatile and can go well with various architectural designs.
b. Contemporary: For a modern look, consider sleek and clean lines offered by metal or vinyl fences. Horizontal slats, geometric patterns, and monochromatic color schemes are commonly seen in contemporary fence designs.
c. Ornamental: Ornamental fences, such as wrought iron or aluminum, provide an elegant and sophisticated touch to your property. They often feature intricate designs, finials, and decorative elements.
d. Farmhouse: If you have a farmhouse or rustic-style home, a split rail or post-and-rail fence can complement the country aesthetic. They are perfect for defining boundaries while maintaining an open and welcoming feel.
3. Functionality:
Understanding your specific requirements and priorities is crucial when choosing a residential fence. Consider the following factors:
a. Privacy: If privacy is essential, opt for a tall fence with limited gaps between the materials. A solid wooden privacy fence or vinyl panels with no spacing between them can provide the privacy you desire.
b. Security: To increase security, opt for a sturdy fence with limited access points. Metal fences with spear-topped pickets or fences with electronic gates and surveillance options are excellent choices.
c. Pet Containment: If you have pets, choose a fence that provides proper containment. Fences with smaller gaps between materials or solid options can keep your furry friends safe within your property.
d. Noise Reduction: Living near a busy street or noisy area? Consider a fence with noise-reducing features like dense materials or strategic positioning to create a barrier minimizing outside noise.
4. Maintenance Requirements:
Different fence materials have varying maintenance needs. Consider the time, effort, and budget you can allocate to fence maintenance:
a. High Maintenance: Wooden fences require regular maintenance, including staining, sealing, and repairing. If you enjoy the natural beauty of wood and are committed to upkeep, this option may be worth it.
b. Low Maintenance: Vinyl, metal, and composite fences generally require less maintenance. Occasional cleaning and inspection for wear and tear are usually sufficient to keep them in good condition.
Conclusion:
Choosing the right residential fence for your home should be a thoughtful and well-researched decision. By considering factors such as material, style, functionality, and maintenance requirements, you can find a fence that not only meets your specific needs but also enhances the overall appeal of your home. Remember, investing in a quality residential fence not only provides security and privacy but also adds value to your property, making it a testament to your personal style and taste.