Finding the Perfect Sports Mesh Fence: Enhance Your Facility with Premium Quality
When it comes to sports facilities, the right choice of fencing plays a vital role in ensuring both safety and aesthetics. A sports mesh fence stands out as the perfect solution, with its numerous advantages that cater to the unique needs of any facility. Discover how selecting the ideal sports mesh fence can elevate your facility to new heights.
Superior Quality Materials
Choosing a sports mesh fence crafted with superior quality materials is paramount. Look for fences made from high-grade galvanized steel, as it guarantees durability and enhances resistance against corrosion, ensuring a long-lasting investment. Top-quality fences are often coated with a layer of polyester powder to enhance their strength, providing extra protection against wear and tear, even in the harshest weather conditions.
Unparalleled Safety
Safety should be a top priority in any sports facility, and a sports mesh fence offers unparalleled security. Thanks to its closely knit mesh design, it effectively prevents unauthorized access, ensuring the safety of athletes, spectators, and property. This feature also minimizes the risk of accidents by preventing any objects from transcending or entering the playing area, allowing players to perform at their best without any disturbance.
Versatility and Customization
One of the key advantages of sports mesh fencing is its versatility and customization options. These fences can be tailored to fit various sporting fields, from soccer to tennis courts, and even golf courses. With different height options, it becomes easy to select the perfect fence that meets your facility's specific requirements. Customization options also extend to color choices, enabling you to match the fence with your facility's branding or simply enhance its aesthetic appeal.
Easy Installation and Maintenance
Time is of the essence when it comes to setting up a sports facility. Choosing a sports mesh fence that offers easy installation is a wise decision. Look for fences that come with clear installation instructions and user-friendly features, allowing for quick setup and minimizing any disruption to your facility's operations. Additionally, these fences require minimal maintenance, saving you valuable time and resources.
Trusted Brand and Warranty
Selecting a reputable brand for your sports mesh fence is crucial. Opt for a brand that has built a strong reputation for producing exceptional fencing solutions, backed by positive customer reviews and testimonials. Reputable brands often offer warranties, providing you with peace of mind and assurance of the product's quality.
Conclusion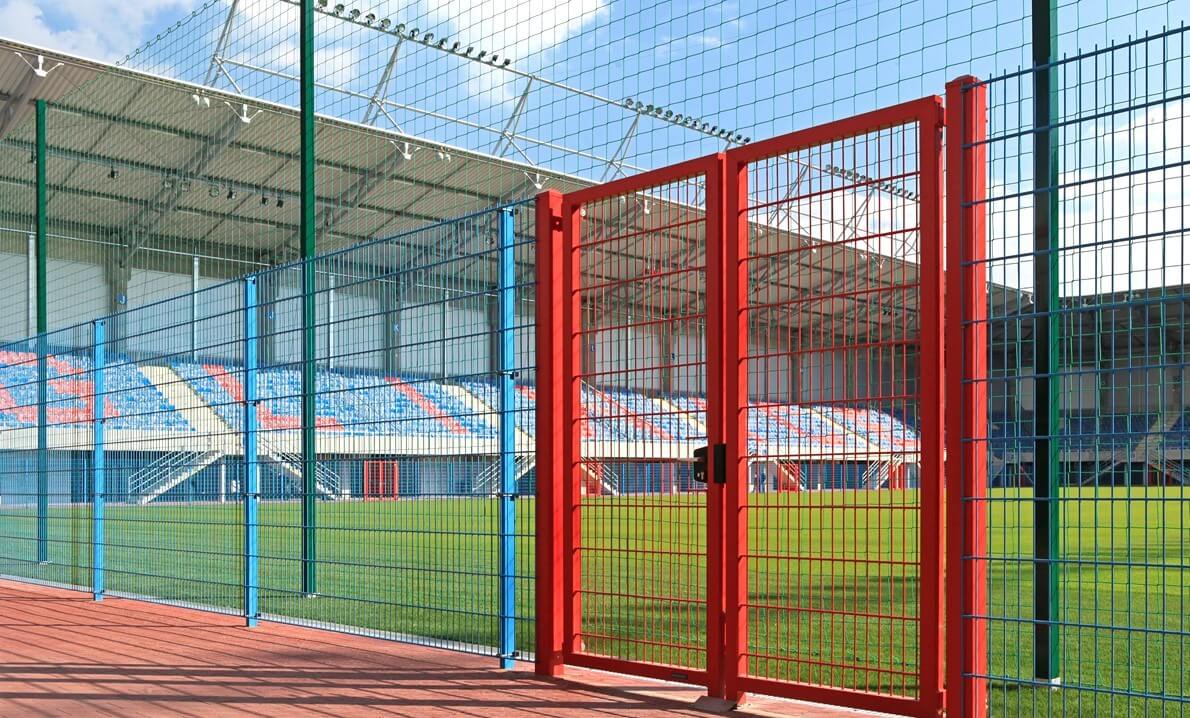 Selecting the right sports mesh fence for your facility can significantly enhance safety, aesthetics, and performance. Choosing a fence made from superior quality materials, prioritizing safety features, embracing customization options, and considering easy installation and maintenance will undoubtedly elevate your facility to a new level. Invest wisely in a trusted brand, and enjoy the benefits of a premium sports mesh fence for years to come.