Enhance Your Business Security and Elegance with Commercial Ornamental Fencing
In the rapidly evolving world of business, securing your premises is absolutely vital. The image you portray and the trust you build can significantly impact your brand reputation. When it comes to safeguarding your business with class, there's nothing quite like commercial ornamental fencing.
Unleash the Power of Elegance:
Commercial ornamental fencing blends functionality and aesthetics, making it the perfect choice for businesses that value both security and style. With its intricate designs and powerful presence, this fencing option exudes elegance, setting your business apart from the rest.
Uncompromising Security:
Rest assured, commercial ornamental fencing is not just about looks. It is engineered to provide impenetrable security that deters potential trespassers and intruders. Crafted from durable materials such as wrought iron or steel, this fencing acts as an unyielding barrier, ensuring the protection of your valuable assets.
Customizable Solution: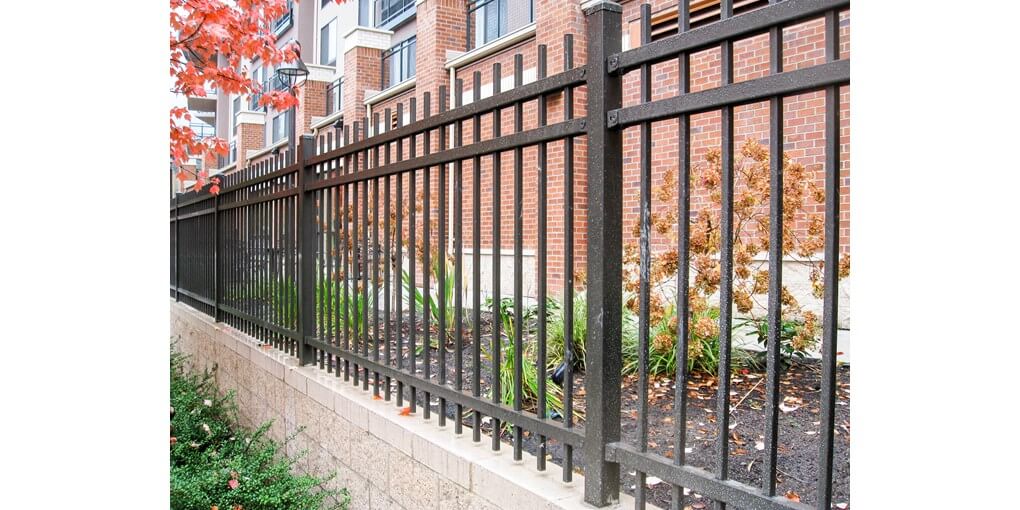 Every business is unique, and so are their security needs. Commercial ornamental fencing offers a wide range of customization options, allowing you to personalize the fence according to your branding requirements. From choosing the color and design to incorporating your logo or company name, you can create a bespoke fencing solution that truly reflects your business identity.
Low Maintenance, Long-lasting:
Investing in commercial ornamental fencing not only enhances your security but also saves you valuable time and resources. Made with premium materials, this fencing solution is highly durable, withstanding the test of time and weather conditions. Additionally, its low maintenance nature ensures that your focus remains on growing your business, rather than worrying about constant repairs or replacements.
Boost Brand Reputation:
Your business's physical appearance speaks volumes about your professionalism and commitment to quality. Commercial ornamental fencing adds an air of prestige to your premises, leaving a lasting impression on clients, partners, and passersby. As your brand gains recognition for its meticulous attention to detail, trust and confidence in your business naturally follow.
Invest in Excellence:
When it comes to protecting your business with class, commercial ornamental fencing is the epitome of excellence. Its combination of elegance, security, and customization options make it an ideal choice for businesses aiming to establish a strong brand presence. Invest in the finer details, and watch your business soar to new heights.
In conclusion, commercial ornamental fencing offers a winning formula of style, security, and customization options. It not only enhances your business's visual appeal but also provides a robust defense against potential threats. Embrace this elegant solution, and create a secure environment that represents the essence of your brand.