In the fast-paced modern business world, where competition is fierce and security concerns are paramount, it is essential for businesses to invest in robust security measures. While security options are abundant, commercial ornamental fences offer a perfect blend of style and functionality. With their elegant design and robust construction, these fences provide an unrivaled level of security while enhancing the overall aesthetic appeal of your business premises.
One of the most compelling reasons to choose a commercial ornamental fence is the enhanced physical security it provides. These fences are made of durable materials such as steel or aluminum, which make them virtually impenetrable and resistant to cutting or climbing. Unlike traditional chain-link fences or wooden barriers, commercial ornamental fences offer a formidable barrier against unauthorized access to your business premises. This not only helps to deter potential intruders but also ensures the safety of your employees and valuable assets.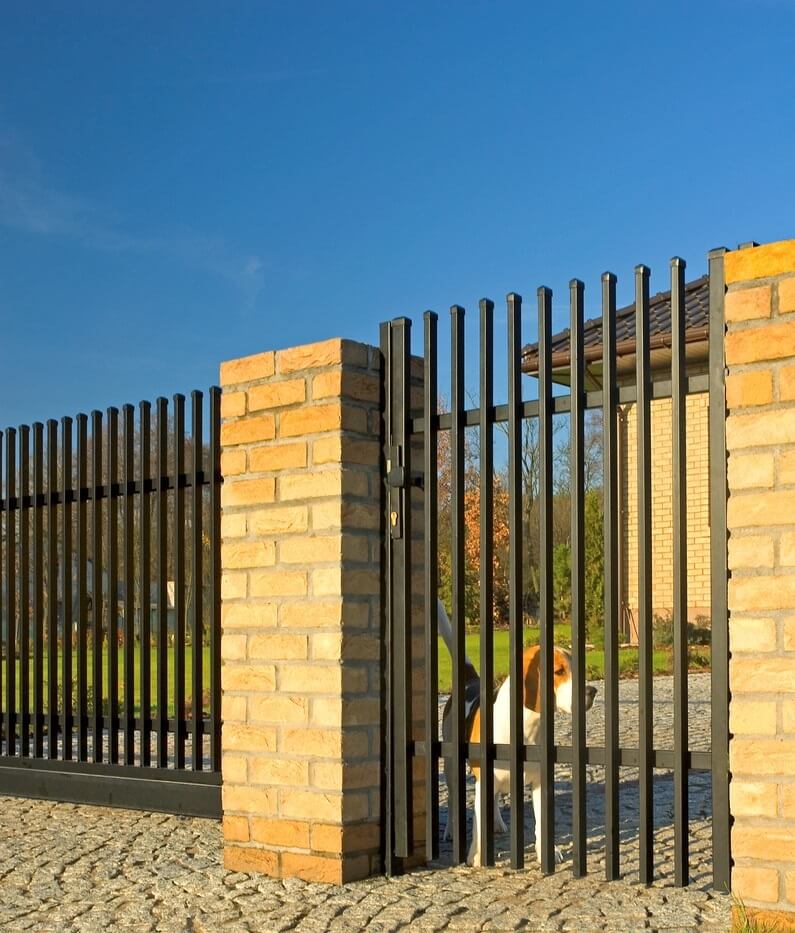 Apart from their inherent strength, commercial ornamental fences offer a wide range of design options to suit your specific business needs. These fences are available in various styles, patterns, and finishes, allowing you to choose the one that best complements your business aesthetic. Whether you prefer a classic look, a modern design, or something more ornate, there is an ornamental fence solution available to meet your preferences. This customization allows you to enhance your business's branding and visual impact, making a lasting impression on clients and visitors.
Furthermore, commercial ornamental fences can be supplemented with additional security features to create a comprehensive security system. Accessories such as security gates, electronic access control systems, and surveillance cameras can be integrated into the fence design, providing a multi-layered security approach. These features not only increase the overall security level but also provide additional convenience for authorized personnel to enter and exit the premises. By combining elegance with functionality, commercial ornamental fences ensure that your business remains secure while maintaining a professional and visually pleasing environment.
Beyond the tangible benefits of security and aesthetics, commercial ornamental fences also offer long-term cost savings. Unlike other security options, such as hiring security personnel or installing advanced alarm systems, these fences require minimal ongoing maintenance. They are designed to withstand harsh weather conditions and maintain their appearance over time, reducing the need for frequent repairs or replacements. Additionally, commercial ornamental fences increase the value of your business property, making them a valuable investment in the long run.
Selecting a commercial ornamental fence for your business may seem like a daunting task, but partnering with a reputable fence manufacturer or installer can simplify the process. These professionals can assess your business's specific security requirements and provide expert guidance on the best fence options. They will work closely with you to design a tailored solution that meets both your security needs and aesthetic preferences. With their installation expertise, you can have peace of mind knowing that your business is protected by a fence that combines elegance with functionality.
In conclusion, when it comes to securing your business, commercial ornamental fences offer an elegant and effective solution. With their unmatched physical security, customizable design options, and long-term cost savings, these fences are a wise investment for any business. By enhancing the overall aesthetic appeal of your premises while providing a formidable security barrier, commercial ornamental fences not only protect your business but also leave a lasting impression on clients and visitors. So, why compromise on security or style when you can have both with a commercial ornamental fence?