Introduction:
Security fence panels are an essential component for protecting properties and ensuring safety in various applications. These panels are designed to provide durability, strength, and reliable security measures. In this article, we will explore the common applications of security fence panels and how they contribute to safeguarding different environments.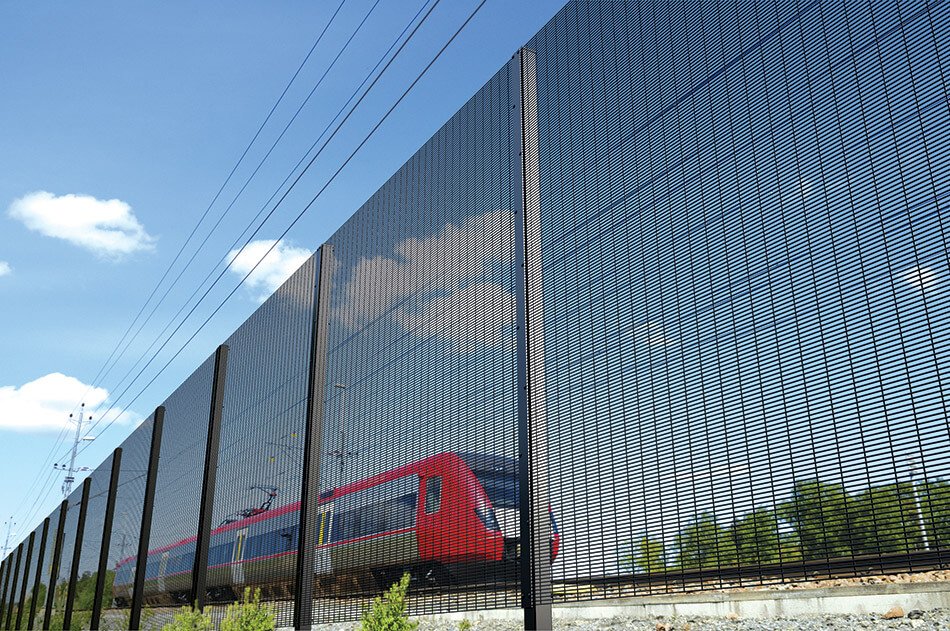 Residential Areas:
Securing residential areas is a top priority for homeowners. Security fence panels play a crucial role in establishing a safe environment for families. These panels are constructed with heavy-duty materials such as steel, aluminum, or wrought iron, ensuring maximum protection against intruders. With various styles and designs available, homeowners can choose a fence panel that not only enhances the aesthetic appeal of their property but also provides a strong physical barrier to deter potential break-ins.
Commercial Properties:
Business owners understand the importance of protecting their assets and employees. Security fence panels offer an effective solution for securing commercial properties. From office buildings to warehouses, these panels provide a visible deterrent against vandalism, theft, and unauthorized access. Additionally, security fence panels can be customized to include electronic access control systems, surveillance cameras, and alarm systems, further enhancing the overall security measures of commercial properties.
Industrial Facilities:
Industrial facilities often contain valuable assets and machinery that require utmost protection. Security fence panels are an integral part of securing these facilities. These panels are designed to be robust and resistant to harsh environmental conditions. They offer high levels of security against trespassing, sabotage, and theft. Furthermore, security fence panels can be installed with additional features such as anti-climbing measures or intrusion detection sensors, ensuring comprehensive protection for industrial facilities.
Educational Institutions:
Providing a safe learning environment is crucial for educational institutions. Security fence panels are widely used to secure school campuses, colleges, and universities. These panels not only mark the boundaries of the premises but also serve as a deterrent against unauthorized entry. They help minimize the risk of trespassing, ensuring the safety of students, staff, and visitors. The presence of security fence panels also helps in maintaining a controlled access system, keeping potential threats at bay.
Transportation Infrastructure:
Securing transportation infrastructure is essential to ensure the smooth functioning of roads, highways, and railways. Security fence panels play a vital role in preventing unauthorized access to transportation facilities such as airports, train stations, and bus depots. These panels can be designed with anti-climbing features and integrated with surveillance systems to provide effective perimeter security. Moreover, security fence panels can be used to separate pedestrian areas from vehicle zones, enhancing safety for commuters and pedestrians alike.
Recreational Areas:
Public parks, sports facilities, and recreational areas also benefit from the installation of security fence panels. These panels not only deter potential vandalism and theft but also help in maintaining crowd control during events and large gatherings. Security fence panels can be designed with aesthetically pleasing features, blending in with the surrounding environment while providing a sense of security for visitors.
Conclusion:
Security fence panels are versatile and widely used in various applications to ensure safety and protect properties. From residential areas to industrial facilities and educational institutions, these panels play a crucial role in maintaining security and peace of mind. With their durable construction, customization options, and integration with advanced security systems, security fence panels serve as an effective solution to safeguarding different environments. Invest in security fence panels to create a secure and protected space for your needs.