Introduction: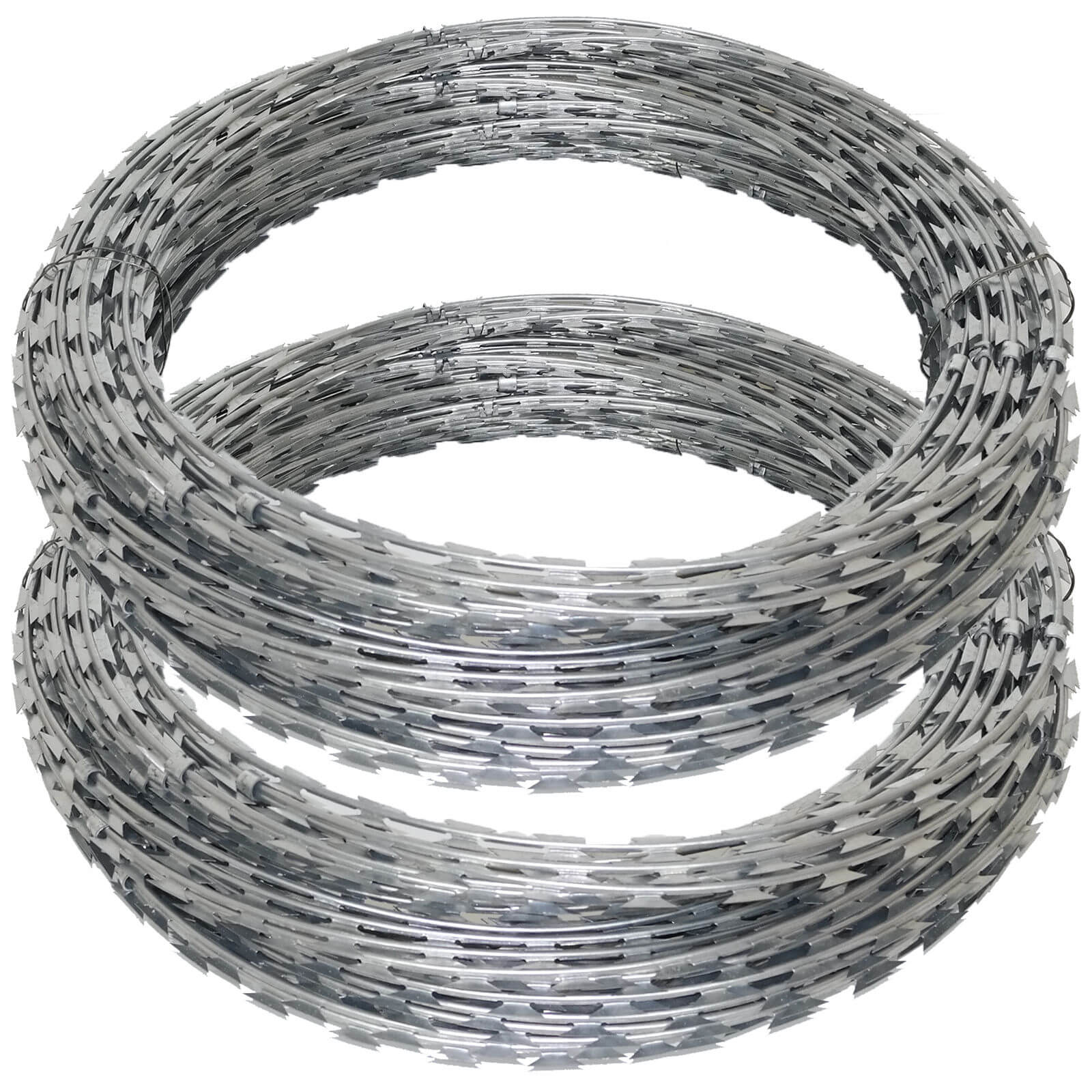 In a world where security concerns are at an all-time high, finding innovative and effective solutions becomes a top priority. Among the many options available, the concertina razor coil stands out as a trustworthy ally for enhanced security. With its elegant design and formidable defense capabilities, the concertina razor coil not only deters potential intruders but also adds a touch of sophistication to any protected area. This article will explore the various features and benefits of this unique security solution, highlighting the reasons why it has become a preferred choice in both residential and commercial settings.
1. Unparalleled Security:
The concertina razor coil is renowned for its ability to provide unparalleled security. Its razor-sharp blades, interconnected in a coil formation, act as a formidable barrier against intruders. The design of the razor coil ensures that any attempt to breach the perimeter is met with resistance, effectively deterring unwanted access. The sharp blades inflict significant pain and serve as an effective deterrent, preventing potential intruders from proceeding any further. This powerful security feature helps maintain the safety and integrity of protected areas.
2. Versatility in Application:
One of the greatest advantages of the concertina razor coil is its versatility in application. Whether it is securing residential properties, commercial buildings, or high-security zones, the concertina razor coil can be customized to meet the specific needs of different environments. Its flexibility allows for easy installation on fences, walls, rooftops, and even on existing barriers, turning any structure into a highly secure zone. The concertina razor coil adapts to various architectural designs, seamlessly blending in with the surroundings while maintaining its functionality.
3. Low Maintenance:
Aside from its practical function, the concertina razor coil requires minimal maintenance. Its sturdy construction using corrosion-resistant materials ensures that it can withstand even the harshest weather conditions. This feature provides a long and reliable service life, reducing the need for frequent repairs or replacements. Additionally, the low maintenance requirement makes it a cost-effective security solution in the long run, saving both time and money for property owners.
4. Aesthetically Pleasing:
Unlike traditional security measures that often compromise the aesthetic appeal of a property, the concertina razor coil offers elegance and functionality simultaneously. The sleek and modern design of the razor coil enhances the visual appeal of any protected area. It harmonizes with different architectural styles, from contemporary to traditional, without detracting from the overall beauty of the surroundings. By combining effective security measures with aesthetic value, the concertina razor coil offers a unique solution for those who prioritize both security and elegance.
Conclusion:
In today's world, where security is a paramount concern, the concertina razor coil emerges as a reliable security solution that combines elegance with effectiveness. With its unparalleled security features, versatility in application, low maintenance requirements, and aesthetic appeal, the concertina razor coil offers an ideal solution for both residential and commercial settings. By choosing this innovative security option, property owners can enhance the safety of their premises without compromising on visual appeal. The concertina razor coil truly sets a new standard in security, proving that elegance and safety can go hand in hand.
Word Count: 452