Safety and security are paramount concerns for individuals and organizations alike. In an ever-changing world, it is essential to take proactive measures to protect ourselves and our properties. One effective solution that stands the test of time is the concertina razor coil, a powerful and resilient form of barbed wire that ensures peace of mind. With its high-quality construction and reliable features, the concertina razor coil has become a go-to choice for a wide range of security applications.
A concertina razor coil is designed to provide an effective deterrent against unauthorized access. Its unique structure consists of razor-sharp blades that are intertwined with high-tensile wire, creating a formidable barrier that is difficult to breach. This innovative design not only makes it difficult for intruders to climb over, but also provides an efficient means of containing and controlling access to restricted areas.
One of the key advantages of the concertina razor coil is its versatility. It can be installed on various types of fencing, walls, or even standalone as a barrier. Its adaptability makes it an ideal choice for securing a range of locations, including residential properties, commercial establishments, military compounds, and correctional facilities. Its formidable appearance alone serves as a powerful visual deterrent, warning potential intruders of the consequences they might face if they attempt to breach the perimeter.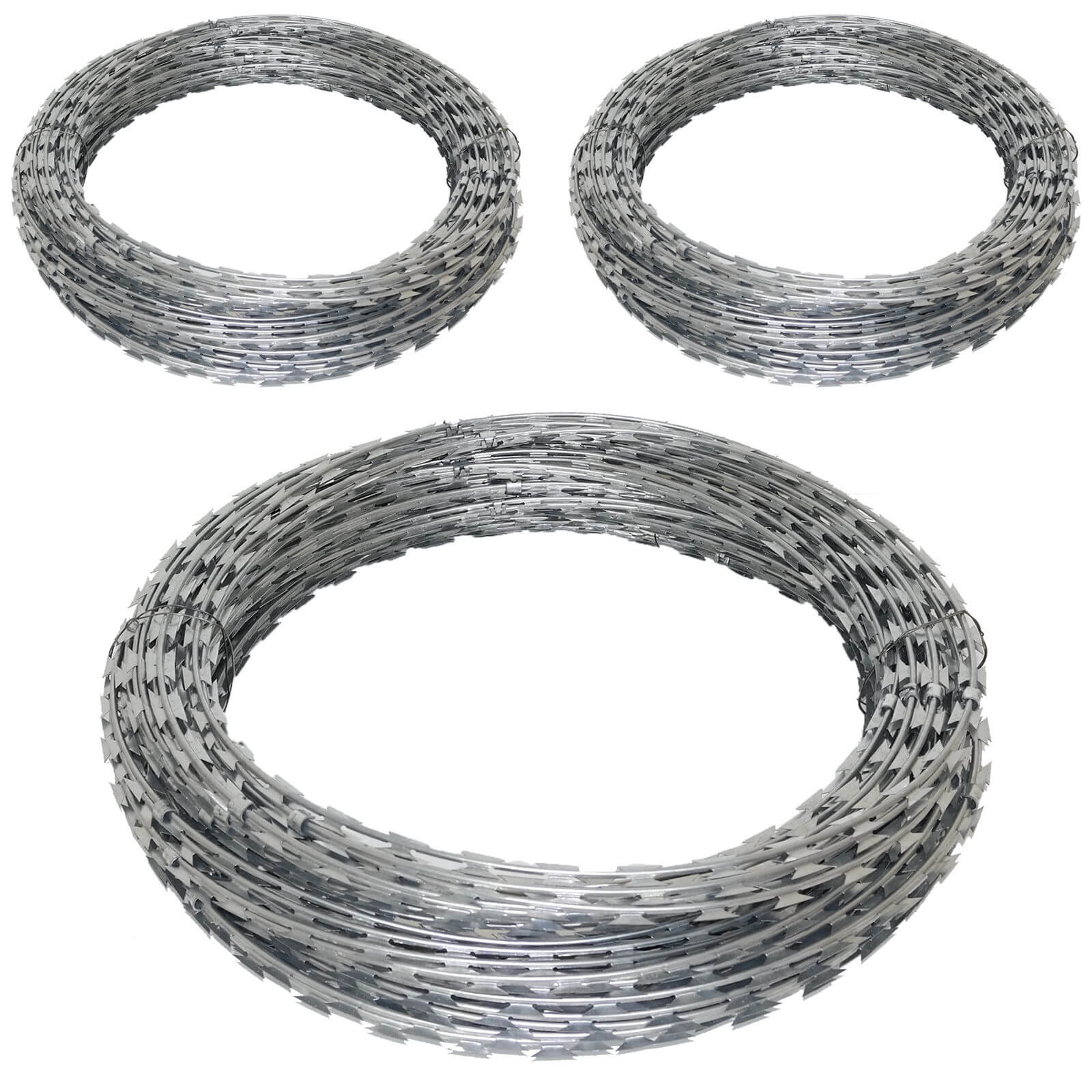 Durability is another remarkable feature of the concertina razor coil. Constructed from high-quality materials, it is built to withstand the harshest weather conditions and resist attempts at tampering or cutting. This ensures long-lasting protection and significantly reduces maintenance costs. Moreover, the concertina razor coil is designed to be easy to install and maintain, saving precious time and effort while ensuring top-notch security.
When it comes to ensuring safety and security, it is essential to prioritize not only the effectiveness of a solution, but also the safety of individuals who interact with it. The concertina razor coil excels in both areas. While its sharp blades may seem dangerous, they are carefully designed to minimize the risk of injury. Special attention is given to the spacing and positioning of the blades, ensuring that they are close enough to create an effective deterrent, yet far enough apart to prevent accidental cuts or injuries during installation or maintenance.
The concertina razor coil is often accompanied by advanced security features, such as motion sensors, alarms, and surveillance systems. These additional measures enhance the effectiveness of the barrier, providing an extra layer of protection for individuals and properties. When integrated with modern security technologies, the concertina razor coil becomes an integral part of a comprehensive security system, offering unmatched peace of mind.
In conclusion, the concertina razor coil is an exceptional choice for those seeking a reliable and versatile security solution. Its high-quality construction, durability, adaptability, and safety features make it an invaluable asset in safeguarding properties and deterring potential intruders. Whether it is used in residential, commercial, or institutional settings, the concertina razor coil ensures peace of mind and protection for years to come. Embrace the power of this formidable security measure and take control of your safety today.