Concertina Razor Coil: Fortifying Boundaries like Never Before
Introduction
In an ever-changing world where security plays a crucial role, it is essential to constantly update and upgrade our defense systems. One such revolutionary creation that has taken the security industry by storm is the concertina razor coil. With its robust design and unmatched effectiveness, concertina razor coil is fortifying boundaries like never before. In this article, we will delve into the key features, advantages, and applications of concertina razor coil, showcasing how it has revolutionized the concept of perimeter security.
I. Understanding Concertina Razor Coil
Concertina razor coil, also known as razor wire, is an advanced security barrier manufactured with razor-sharp blades, wrapped around a high-tensile wire. This carefully crafted design ensures maximum security and serves as an intimidating deterrent for potential intruders. The razor blades are super sharp and are carefully spaced to prevent easy manipulation or breach.
II. Unparalleled Strength and Durability
One of the primary advantages of concertina razor coil is its extraordinary strength and durability. Made from high-quality materials, this razor wire is designed to withstand extreme weather conditions, ensuring long-lasting performance even in the harshest environments. Its durability makes it an excellent investment for both temporary and permanent security installations.
III. Easy Installation and Versatility
Contrary to popular belief, concertina razor coil is surprisingly easy to install. It can be assembled on various surfaces, such as fences, walls, and rooftops, making it a versatile security solution for a wide range of applications. Whether used to secure military bases, high-security prisons, or private properties, concertina razor coil offers a flexible and effective option.
IV. Unmatched Security and Deterrence
Concertina razor coil provides an unrivaled level of security and serves as an effective deterrent against potential intruders. Its sharp blades effectively deter and slow down unauthorized access attempts, giving security personnel enough time to respond. The distinctive appearance of concertina razor coil sends a clear message to potential intruders that breaching the barrier would be a difficult and painful task.
V. Cost-Effective Solution
Despite its incredible strength and effectiveness, concertina razor coil remains a cost-effective solution for perimeter security. Its longevity and low maintenance requirements make it an affordable choice in the long run. Furthermore, its modular design allows for customization and adaptability to specific security needs, optimizing both effectiveness and cost-efficiency.
VI. Wide Range of Applications
The versatility of concertina razor coil lends itself to a multitude of applications across various sectors. It is widely used in military and defense installations, critical infrastructures, correctional facilities, airports, and commercial properties. The ability to adapt to different environments and security requirements makes concertina razor coil an indispensable tool in ensuring safety and protection.
VII. Conclusion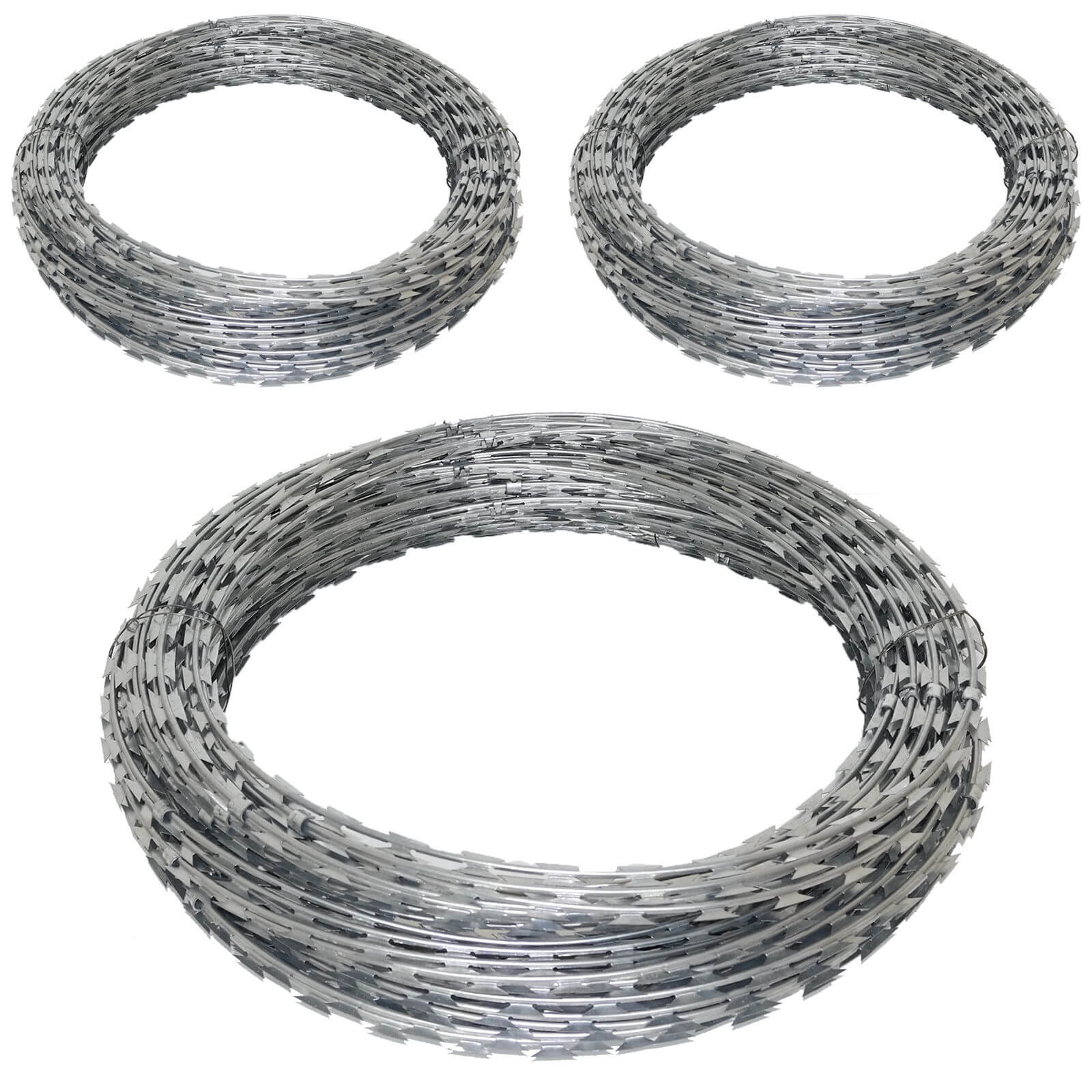 With its robust design, unparalleled security features, and versatile applications, concertina razor coil has revolutionized the concept of perimeter security. Its strength, durability, and cost-effectiveness make it an ideal choice for both temporary and permanent security installations. Concertina razor coil serves as the ultimate barrier, fortifying boundaries like never before and providing an unparalleled level of protection in an increasingly insecure world. Embrace the power of concertina razor coil and safeguard what matters most to you.