Concertina Razor Coil: The Preferred Choice for Secure Facilities
When it comes to protecting secure facilities, there is one name that stands out above the rest – concertina razor coil. It is an incredibly efficient and effective security solution that has been widely used for many years. With its unparalleled level of security and ease of installation, it is no wonder that concertina razor coil has become the preferred choice for secure facilities worldwide.
One of the key advantages of concertina razor coil is its formidable deterrence factor. The sharp, razor-edged blades of the coil act as a highly visible barrier, deterring potential intruders from even attempting to breach the perimeter. Unlike traditional fencing options, concertina razor coil sends a clear message that unauthorized access is not welcome. Its very presence serves as a constant reminder that the facility is protected by a state-of-the-art security system.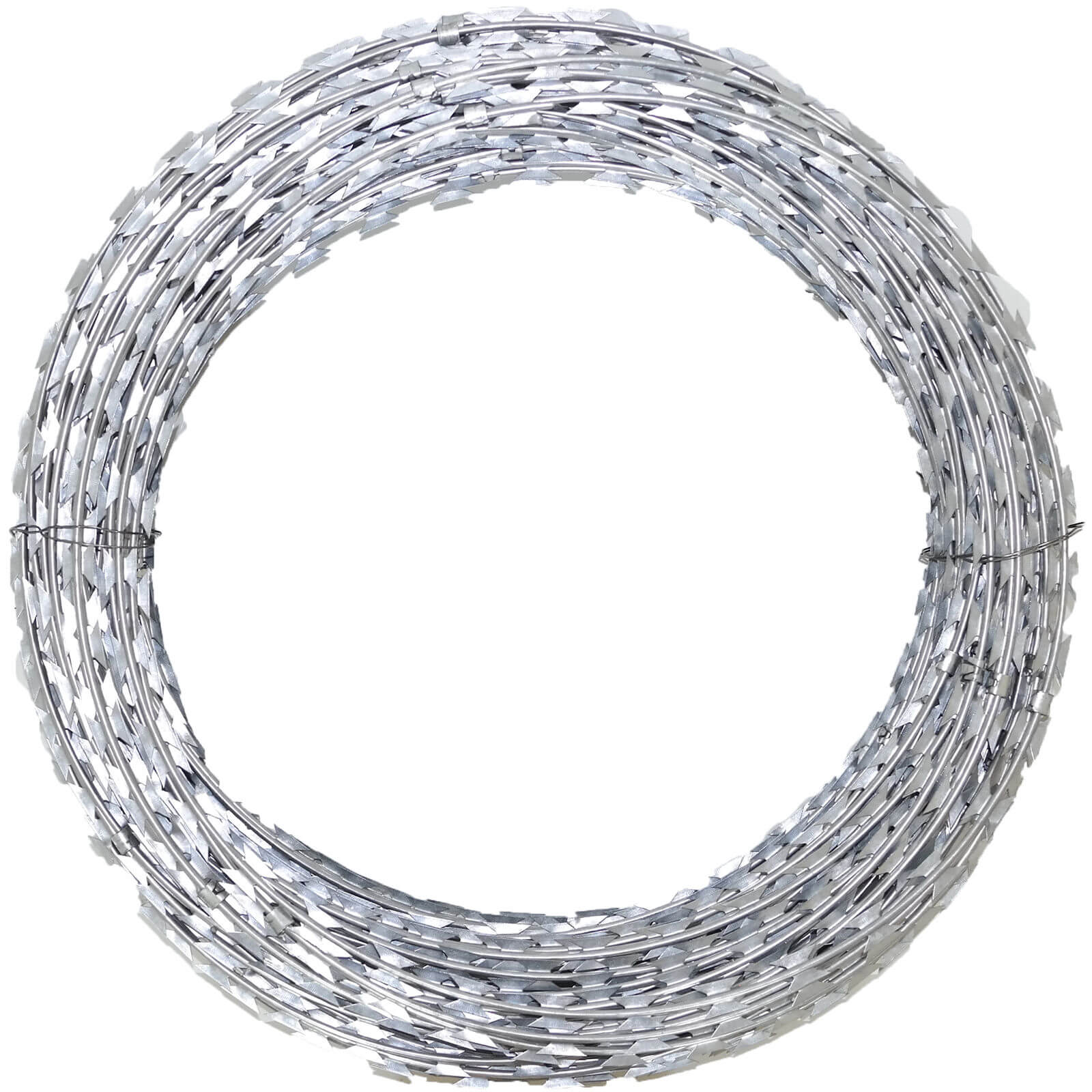 Furthermore, concertina razor coil is designed to be virtually impenetrable. Its robust construction and strategic placement make it a challenge for even the most determined intruders. The coil's multiple layers of tightly wound razor wire create a formidable barrier that is difficult to cut through. Additionally, the coil's razor blades are engineered in such a way that they make climbing over the barrier nearly impossible. This ensures that the facility remains secure and impervious to unauthorized entry.
The versatility of concertina razor coil is another factor that sets it apart from other security options. It can be easily installed on a variety of surfaces, including walls, fences, and even rooftops. This flexibility allows secure facilities to be protected in a way that suits their specific needs and requirements. Furthermore, the coil can be configured to adapt to the layout of any facility, making it a customizable and adaptable security solution.
In addition to its physical security benefits, concertina razor coil is also a cost-effective option for secure facilities. Its durability and longevity make it a highly sustainable solution, reducing the need for frequent repairs or replacements. Moreover, its low maintenance requirements make it an affordable long-term investment. By choosing concertina razor coil, facility owners can achieve the highest level of security without breaking the bank.
It is important to note that while concertina razor coil is an excellent security solution, its installation and maintenance should only be undertaken by trained professionals. The razor-sharp blades require careful handling to ensure the safety of both the installer and the facility's occupants. Additionally, regular inspections and repairs are necessary to ensure the effectiveness of the coil over time.
In conclusion, concertina razor coil is the preferred choice for secure facilities around the world. Its unmatched deterrence factor, impenetrable design, versatility, and cost-effectiveness make it the go-to security solution for those seeking the highest level of protection. With concertina razor coil in place, secure facilities can rest assured knowing that their perimeter is safeguarded by a reliable and efficient security system.