Concertina Razor Coil: Unleashing the Unrivaled Power of Ultimate Deterrence
In a world where security breaches and unauthorized access are ever-present concerns, it is imperative to fortify your premises with utmost protection. At the forefront of safeguarding solutions stands the Concertina Razor Coil, an unparalleled deterrent that guarantees impenetrable security like no other.
Engineered to perfection, this cutting-edge technology combines formidable strength and strategic design, instilling a sense of invincibility into your defenses. Picture an impenetrable fortress, enveloped in an intricate web of razor-sharp coils, poised to thwart any potential intruder with its intimidating presence.
One of the Concertina Razor Coil's greatest advantages lies in its versatility. From high-security prisons to sensitive military installations, this innovative solution has proven its mettle time and again, emerging as the go-to choice for protection. Its robust constitution withstands even the most relentless physical assaults, ensuring a reliable defense mechanism that surpasses expectations.
Uncompromising in its commitment to safety, the Concertina Razor Coil's installation process is remarkably simple and efficient, providing instant security reinforcement. Within a short span of time, your property evolves into an impenetrable bastion, discouraging any unauthorized access attempts and sending a resounding message of vigilance to potential wrongdoers.
What sets the Concertina Razor Coil apart from its counterparts is its ingenious design, which not only defies intrusion but also minimizes the risk of accidental injury. Each razor-sharp coil is meticulously spaced, enabling optimal security while mitigating potential harm. This blend of efficacy and safety exemplifies the brand's dedication to both protecting assets and preserving human well-being.
Furthermore, the Concertina Razor Coil exhibits exceptional durability, defying the test of time and weather with unwavering strength. Its corrosion-resistant composition ensures longevity, eliminating the need for frequent replacements and saving you considerable costs in the long run. This unrivaled durability cements its status as the ultimate solution for safeguarding your precious investments.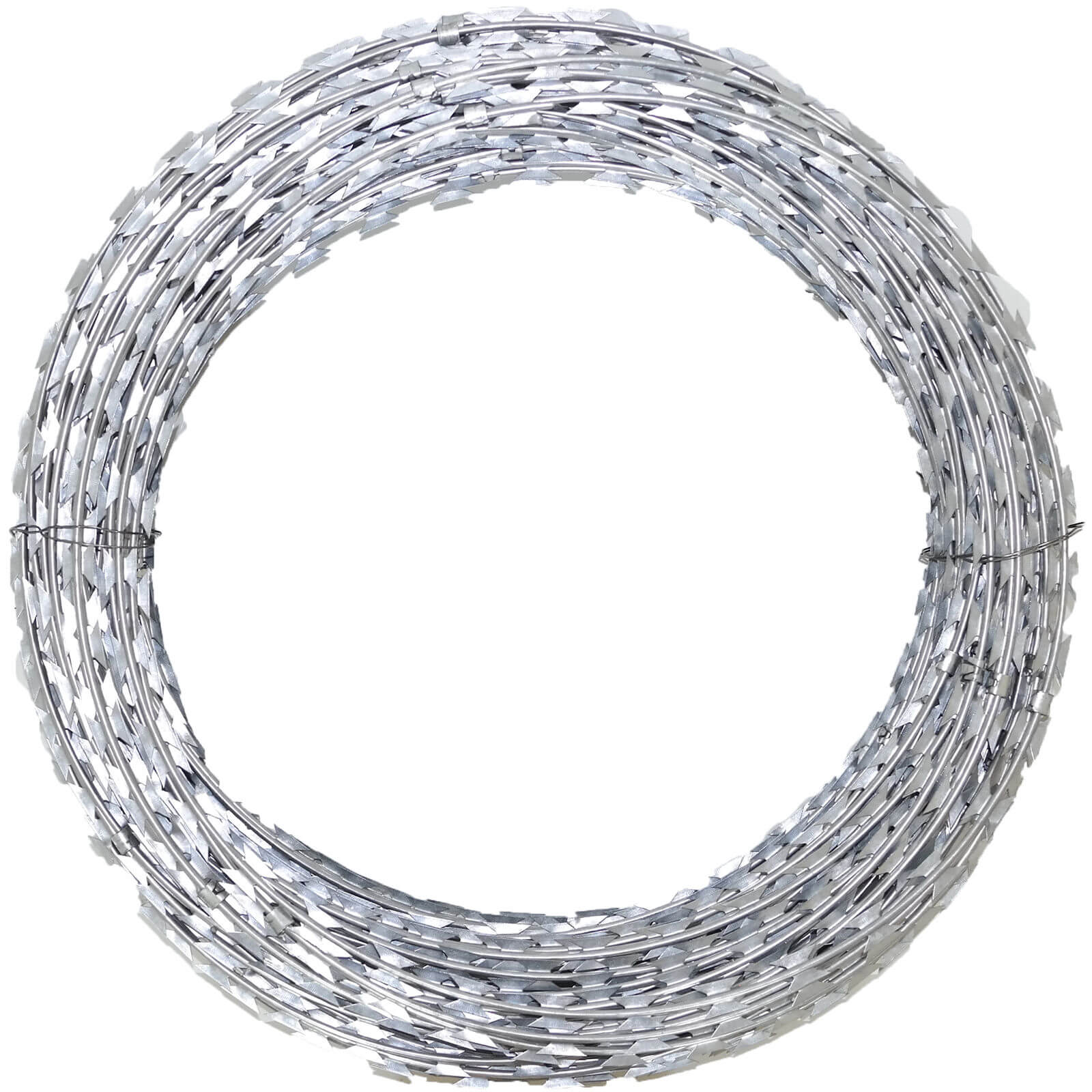 When it comes to choosing a security solution that guarantees unparalleled protection, the Concertina Razor Coil reigns supreme. Its impressive track record speaks volumes about its efficacy, and its state-of-the-art design leaves no room for compromise. Embrace the power of deterrence with this game-changing innovation, and fortify your premises like never before.
Invest in the Concertina Razor Coil today, and experience the peace of mind that comes with knowing your security is impervious to unauthorized access. Your safety is our priority; let us be your ally in keeping intruders at bay.