Concertina Razor Coil: Creating a Perfect Blend of Strength and Sophistication
When it comes to ensuring utmost security without compromising on elegance, look no further than the exceptional Concertina Razor Coil. This remarkable product effortlessly combines the unparalleled strength of razor wire with an aesthetic appeal that adds a touch of sophistication to any setting. With its superior features and cutting-edge design, this razor coil is revolutionizing the concept of security in both residential and commercial spaces.
One of the standout features of the Concertina Razor Coil is its exceptional strength. Crafted with top-grade materials and state-of-the-art manufacturing techniques, this razor coil guarantees unbeatable durability and resilience. Its high-tensile steel core ensures maximum strength, making it virtually impossible for intruders to breach your perimeter. Whether it's protecting your home, business, or any other property, this razor coil offers ultimate peace of mind with its robust security.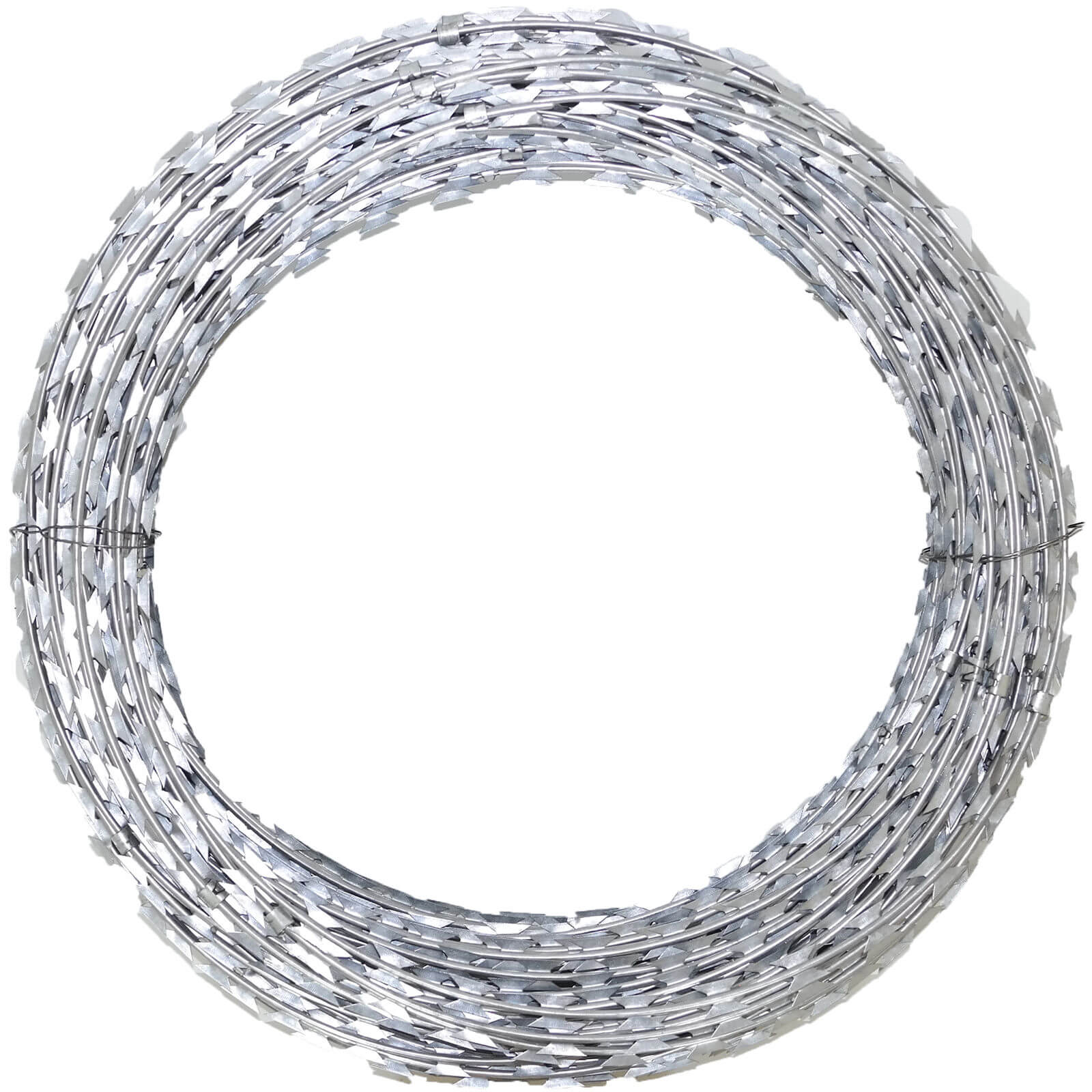 Not only does the Concertina Razor Coil excel in terms of strength, but it also brings a touch of sophistication to your surroundings. Unlike traditional security measures that often compromise aesthetics, this razor coil effortlessly blends into the surroundings, ensuring that your property looks both secure and visually appealing. Its sleek and streamlined design is carefully crafted to complement any architectural style, enhancing the overall elegance of your space.
The versatility of the Concertina Razor Coil is yet another reason why it stands out from conventional security options. Its adaptability allows it to be installed across a variety of terrains and surfaces, making it suitable for a wide range of applications. Whether it's protecting residential complexes, industrial facilities, or restricted areas, this razor coil serves as a versatile and reliable solution for all your security needs.
Additionally, the Concertina Razor Coil offers ease of installation, saving you both time and effort. Our dedicated team of professionals ensures a hassle-free installation process, customizing the razor coil to fit your specific requirements. With meticulous attention to detail, we guarantee that every inch of your property will be protected with precision and efficiency.
Investing in the Concertina Razor Coil is not only a wise security decision but also a significant long-term cost-saving measure. Its durable construction and low-maintenance design ensure that you won't have to worry about frequent replacements or repairs. This razor coil's resistance to corrosion and weather damage guarantees longevity, making it a smart investment that will provide unyielding security for years to come.
In conclusion, the Concertina Razor Coil is the epitome of strength meeting sophistication. Its unrivaled sturdiness and visually appealing design make it the ultimate choice for those seeking an amalgamation of security and elegance. With its versatility, ease of installation, and long-term cost-effectiveness, this razor coil is undoubtedly redefining the standards of modern security systems. Embrace the Concertina Razor Coil to safeguard your property and enjoy peace of mind without compromising on style.