Create a Safe Zone with the Anti-Throwing Fence – The 358 Welded Wire Fence
In today's world, security has become a top priority for individuals and organizations alike. Ensuring the safety of our properties, loved ones, and valuable assets has become a challenging task. Thankfully, advancements in technology and innovation have given birth to state-of-the-art solutions that fortify our spaces. One such innovative solution that continues to gain popularity in providing a safe zone is the Anti-Throwing Fence – the 358 Welded Wire Fence.
The 358 Welded Wire Fence, also known as a prison or anti-climbing fence, holds immense potential in securing various environments, including correctional facilities, military zones, airports, and high-security areas. Its name, 358, refers to the mesh aperture size being 3 inches by 0.5 inches, approximately 76.2mm by 12.7mm. These dimensions are deliberately chosen to prevent intruders from gaining footholds or using traditional cutting tools. The small openings make it near impossible for fingers to penetrate, ensuring the utmost safety and security.
One key feature of the 358 Welded Wire Fence is its exceptional strength and durability. Made from high-quality galvanized steel wires, this fence withstands harsh weather conditions, ensuring its efficacy throughout the year. Even attempts to cut or break the fence are rendered futile due to its robust construction. Intruders and potential threats are promptly deterred by this formidable barrier.
Apart from its strength, the 358 Welded Wire Fence is also highly versatile. It can be installed with ease and tailored to suit various terrains, making it a viable option for both flat surfaces or uneven landscapes. The fence can be mounted on walls, posts, or any structure, providing a comprehensive security solution. Coupled with its aesthetically pleasing appearance, the fence seamlessly blends into its surroundings, maintaining the desired appeal without compromising on security measures.
One of the primary advantages of the Anti-Throwing Fence is its ability to prevent unauthorized access. The fence acts as a formidable deterrent, discouraging potential intruders from attempting to breach the premises. Its design eliminates any possible hand or foot holding points, making scaling the fence nearly impossible. This feature is particularly crucial for correctional facilities and border control areas, where preventing unauthorized entry is of paramount importance.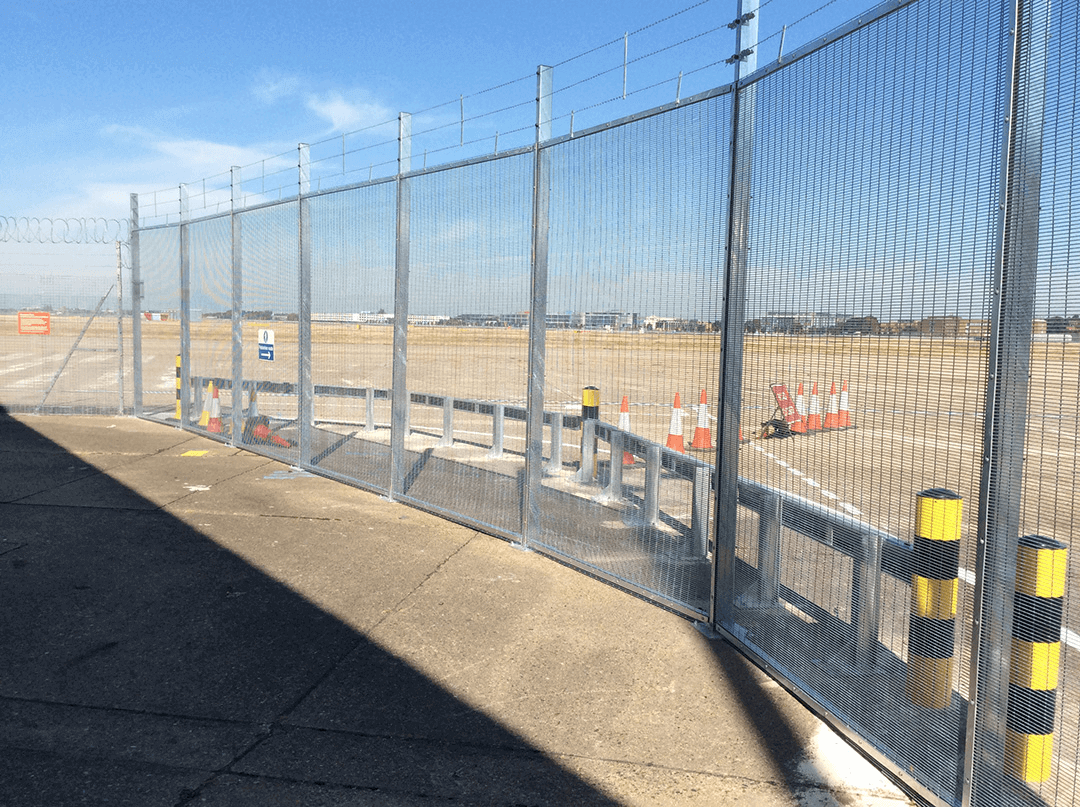 Moreover, the 358 Welded Wire Fence is equipped with a unique anti-throwing feature. This feature effectively minimizes the risk of contraband being thrown over the fence and into secured areas. The small mesh apertures prevent the passage of even the smallest objects while maintaining visibility for security personnel. By mitigating the possibility of contraband smuggling, this fence enhances the safety and security of the environment it protects.
Not only does the Anti-Throwing Fence fortify the surroundings, but it also provides peace of mind to individuals and organizations concerned about security matters. By creating a safe zone, this fence grants a sense of security that allows people to go about their daily lives without fear. Children can play freely, employees can work without anxiety, and visitors can enjoy their time, knowing that they are protected within the confines of the fence.
In conclusion, the Anti-Throwing Fence – the 358 Welded Wire Fence – has revolutionized the concept of creating a safe zone. With its unparalleled strength, versatility, and anti-throwing feature, it stands as a beacon of security for various environments. From correctional facilities to military zones, this fence ensures the utmost safety and deters potential threats. As we strive for a world where security is a priority, the 358 Welded Wire Fence proves to be an indispensable solution that firmly establishes a safe and secure environment.