Customizing Your 358 Welded Wire Fence to Meet Your Security Needs
When it comes to securing your property, a 358 welded wire fence offers reliable protection against intruders. Unlike traditional chain-link fences, the 358 welded wire fence provides enhanced durability and strength, making it an ideal choice for high-security areas such as correctional facilities, airports, and military bases. This article aims to guide you through the process of customizing your 358 welded wire fence to meet your unique security needs, ensuring peace of mind and optimal protection.
1. Understanding the 358 Welded Wire Fence
The 358 welded wire fence, also known as anti-climb fence, is constructed using small rectangular openings of dimensions 3″ x 0.5″ (76.2mm x 12.7mm). These small openings effectively prevent intruders from gaining a foothold or utilizing tools to cut through the fence. The wires are welded at each intersection, creating a strong and secure mesh panel.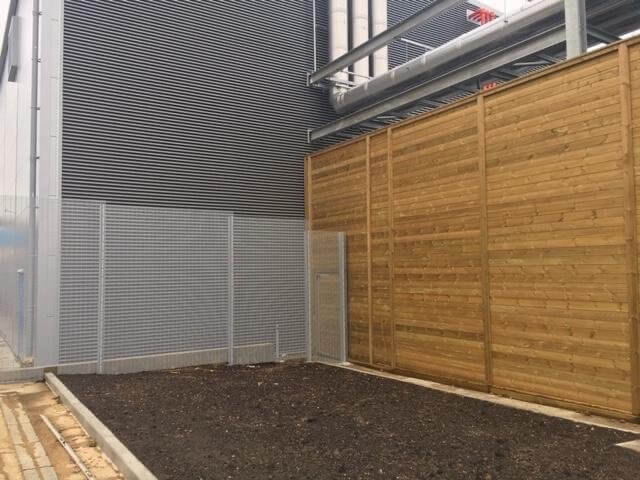 2. Strength and Durability
One of the crucial aspects of a high-security fence is its strength and durability. While the 358 welded wire fence offers excellent resistance to cutting and vandalism attempts, there are additional customization options available to enhance its robustness. Consider selecting a fence with a heavier gauge wire for added strength or incorporate additional support posts for increased stability. These customizations will further fortify your fence, rendering it highly resistant to unauthorized access or tampering.
3. Anti-Climb Features
As the name suggests, the 358 welded wire fence is designed to deter climbing attempts. The small openings and closely-woven mesh make it nearly impossible for individuals to climb over the fence. To reinforce its anti-climb properties, you can opt for fence toppers such as rotating spikes or razor wire. These deterrents make it extremely challenging for intruders to scale the fence, providing an effective barrier against unauthorized entry.
4. Customizing Height and Length
Every property has unique security requirements, and customizing the height and length of your 358 welded wire fence is crucial to meet those specific needs. A taller fence with added panel height extensions can make it more difficult for intruders to climb over. Moreover, consider extending the fence below ground level to discourage any attempts of digging underneath. By tailoring the length of the fence to suit your property, you can ensure complete enclosure and minimize weak points.
5. Gate Options
Selecting the appropriate gate system is instrumental in maintaining security while allowing authorized access. There are various gate options available for your 358 welded wire fence, including swing gates, sliding gates, and even automated gates. Consider the frequency and type of traffic accessing your property to determine the most suitable gate system. Additionally, integrating access control mechanisms such as keypads, card readers, or biometric scanners can further enhance security.
6. Finishes and Coatings
To optimize the longevity of your 358 welded wire fence and ensure its resistance against environmental factors, consider the available finishes and coatings. Common options include polyester powder coating, galvanized finish, or even vinyl coating. These protective coatings not only enhance the fence's aesthetic appeal but also provide resistance against corrosion, rust, and fading due to UV exposure.
In conclusion, customizing your 358 welded wire fence is crucial to meet your specific security needs effectively. By understanding the fence's features and incorporating additional enhancements such as height extensions, anti-climb features, and suitable gate options, you can create an impenetrable barrier that provides peace of mind. Remember to consult with a professional fence installer to ensure proper installation and customization, guaranteeing the highest level of security for your property.