Introduction:
Waterfront areas, such as docks, piers, and marinas, attract a multitude of people for recreational activities, commercial purposes, and tourism. However, these bustling zones also pose significant safety risks. Accidental falls, unauthorized access, and potential terrorist threats jeopardize the well-being of individuals and properties in these areas. To counteract these risks, deck/maritime barriers emerge as essential safety measures. These barriers not only enhance the overall safety in waterfront areas but also contribute to the aesthetic appeal and functionality of these spaces. In this article, we will delve into the importance of deck/maritime barriers in ensuring safety and explore the various types and characteristics of these barriers.
Enhancing Safety:
The primary objective of deck/maritime barriers is to safeguard individuals and properties in waterfront areas. By preventing direct access to potentially hazardous zones, such as open water, restricted port areas, or unstable structures, these barriers effectively minimize the risk of accidents and injuries. Whether installed alongside loading docks, cruise ship terminals, or yacht clubs, these barriers provide a physical boundary that acts as a deterrent. In the event of an accidental fall or unauthorized entry, these barriers serve as the first line of defense, preventing tragic consequences and enabling prompt rescue operations.
Types of Deck/Maritime Barriers:
Deck/maritime barriers come in various forms, materials, and designs. One commonly used type is the waterfront railing. Constructed from durable materials such as aluminum, stainless steel, or glass, waterfront railings combine aesthetics with functionality. With their sleek and modern designs, they seamlessly blend into the surrounding environment, enhancing the visual appeal of waterfront areas while delineating safe spaces.
Another widely employed barrier is the floating barrier system. These systems consist of interconnected floating buoys or pontoons that create an impermeable barrier, preventing unauthorized access to restricted water areas. Floating barriers can be easily adjusted according to specific requirements, making them suitable for various applications. Whether cordoning off swimming zones, securing harbor entrances, or protecting sensitive marine ecosystems, floating barriers offer a versatile and effective solution.
For scenarios where protection against maritime threats is paramount, robust perimeter barriers prove invaluable. These barriers, often constructed with high-tensile steel or concrete, provide a formidable defense against potential terrorist attacks or unauthorized vessel entry. These barriers are designed to withstand the impact of high-speed collisions, preventing vessels from breaching secure areas and causing harm.
Aesthetic Appeal and Functionality:
While the primary purpose of deck/maritime barriers is safety, these barriers should also complement the aesthetic appeal and functionality of waterfront areas. The design elements, material choices, and installation techniques should be carefully considered to ensure that the barriers seamlessly integrate into their surroundings without compromising their primary function. By involving architects, designers, and engineers in the barrier installation process, it is possible to create barriers that not only prioritize safety but also enhance the overall ambiance and attractiveness of the waterfront areas. These barriers can be conceived as part of the overall architectural landscape, incorporating visually pleasing components that blend harmoniously with the environment.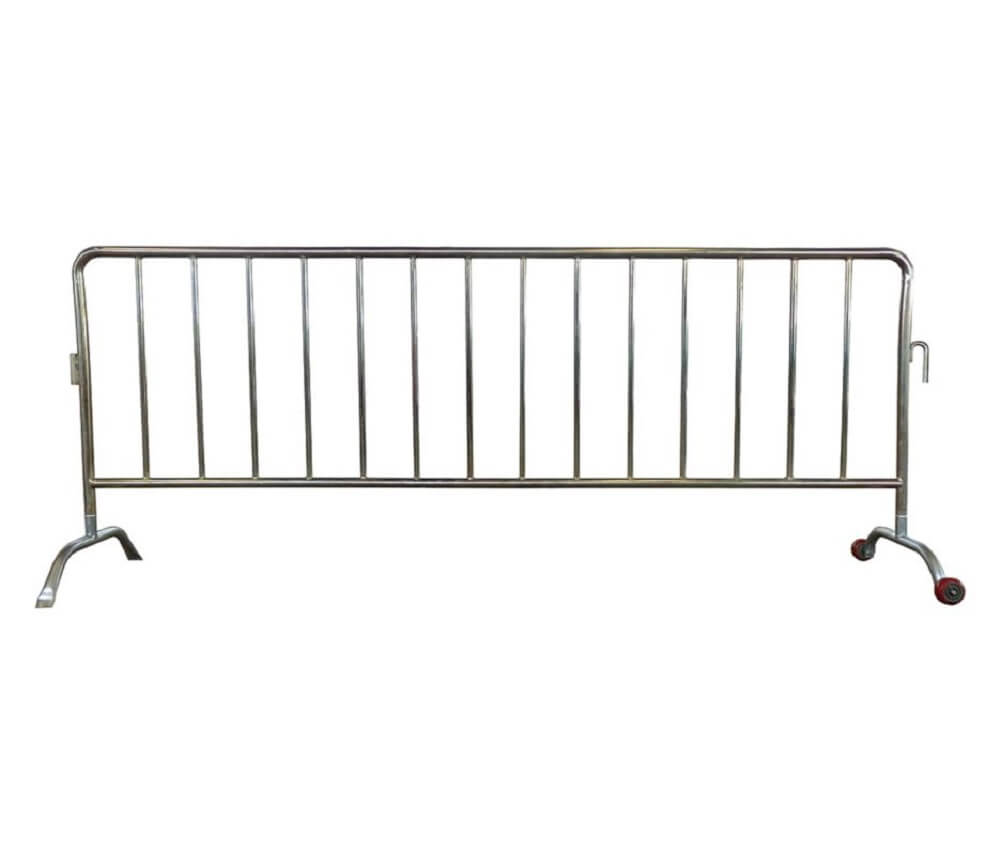 Conclusion:
Deck/maritime barriers play a crucial role in ensuring safety in waterfront areas. By preventing accidents, unauthorized access, and potential terrorist threats, these barriers protect individuals, properties, and the overall security of these locations. With their versatile designs and material choices, they enhance the aesthetic appeal and functionality of waterfront areas while providing peace of mind to visitors and inhabitants alike. As urban development expands, it becomes increasingly imperative to prioritize safety measures, with deck/maritime barriers being an essential component for any thriving waterfront community.