Introduction:
Waterfront infrastructure plays a crucial role in cities all around the world, serving as gateways for commerce, transportation, and leisure activities. However, these valuable assets are vulnerable to threats such as terrorism, piracy, and natural disasters. In order to safeguard our waterfronts, the implementation of deck and maritime barriers has become increasingly important. These barriers serve as a protective shield, preventing unauthorized access and ensuring the safety and security of waterfront infrastructure. This article delves into the significance, types, and effectiveness of deck and maritime barriers, offering insights into how they contribute to the overall protection of our valuable coastal assets.
1. The Significance of Deck/ Maritime Barriers:
Deck and maritime barriers are essential in protecting waterfront infrastructures from potential threats. These barriers serve as a physical deterrent, effectively deterring unauthorized individuals from entering restricted areas. They act as a first line of defense, fortifying the security measures of ports, harbors, and critical coastal installations. By implementing these barriers, cities can not only ensure the safety of the public but also safeguard the smooth operation of various industries that rely on waterfront infrastructures.
2. Types of Deck/ Maritime Barriers:
a) Bollard Systems: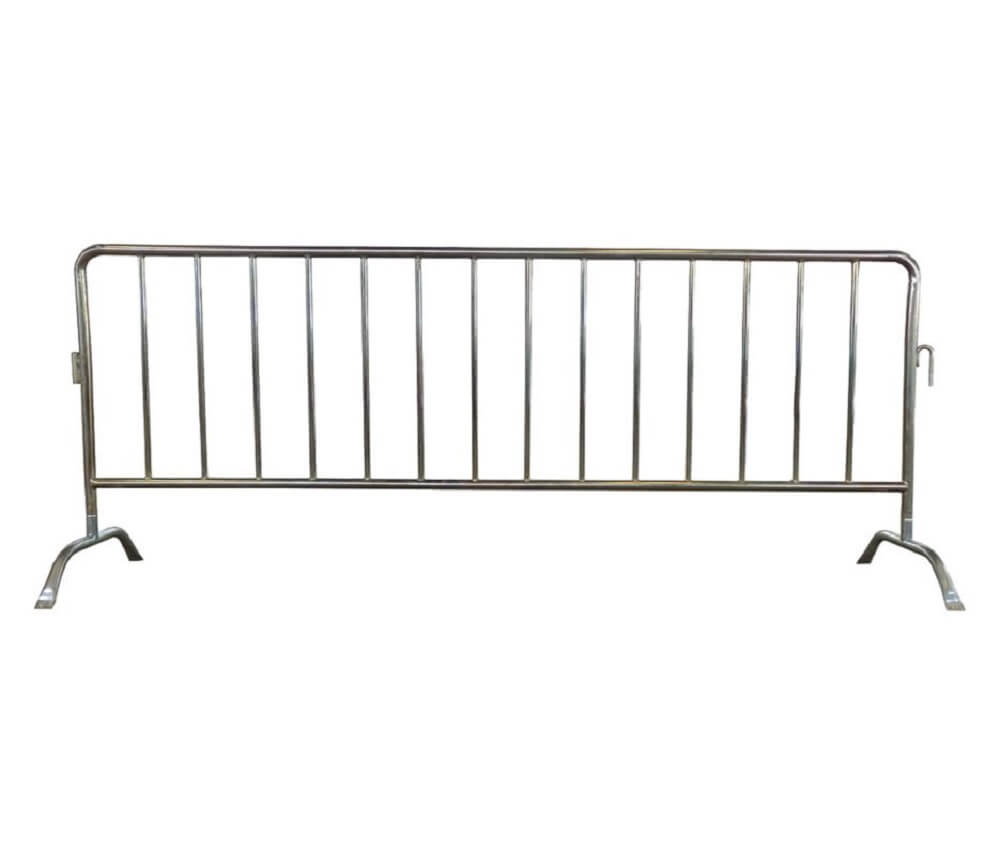 Bollard systems are a common type of deck and maritime barrier. They consist of sturdy, vertical posts embedded into the ground, providing robust protection against unauthorized vehicular access. Bollards are designed to withstand impact and are often used to secure important waterfront areas, such as cruise ship docks and cargo terminals.
b) Floating Barriers:
Floating barriers are versatile deck barriers that are deployed on the water's surface. These barriers prevent unauthorized vessels from entering restricted zones, protecting waterfront facilities from potential threats. Floating barriers are often made from high-strength materials and can be easily adjusted to accommodate varying water levels, making them an adaptable choice for coastal protection.
c) Retractable Barriers:
Retractable barriers are an innovative solution for protecting waterfront infrastructure. These barriers can be concealed when not in use, allowing unobstructed access during normal operations, while still providing a swift response to potential security threats. Retractable barriers are often used in high-security areas where a balance between accessibility and protection is crucial.
3. Effectiveness of Deck/ Maritime Barriers:
Deck and maritime barriers have proven to be highly effective in protecting waterfront infrastructure from a wide range of threats. These barriers not only discourage unauthorized access but also serve as a visible deterrent, dissuading potential wrongdoers from attempting any nefarious activities. Additionally, their physical presence can significantly delay and impede intruders, buying valuable time for security forces to respond effectively.
Furthermore, deck and maritime barriers contribute to a layered security approach. By combining these physical barriers with advanced surveillance technologies, such as CCTV cameras and motion sensors, authorities can enhance the overall effectiveness of their waterfront security systems. This integrated approach ensures a comprehensive defense mechanism while minimizing vulnerabilities.
Conclusion:
Deck and maritime barriers are crucial in safeguarding waterfront infrastructure from a multitude of threats. Their installation provides a physical deterrent, effectively preventing unauthorized access to critical coastal installations. By utilizing different types of barriers such as bollard systems, floating barriers, and retractable barriers, cities can create a robust and adaptable defense system. The effectiveness of these barriers, combined with advanced surveillance technologies, strengthens overall waterfront security and ensures the uninterrupted functioning of vital industries. As waterfront infrastructures continue to play a pivotal role in global trade and tourism, the implementation of deck and maritime barriers remains an indispensable step towards protecting our valuable coastal assets.